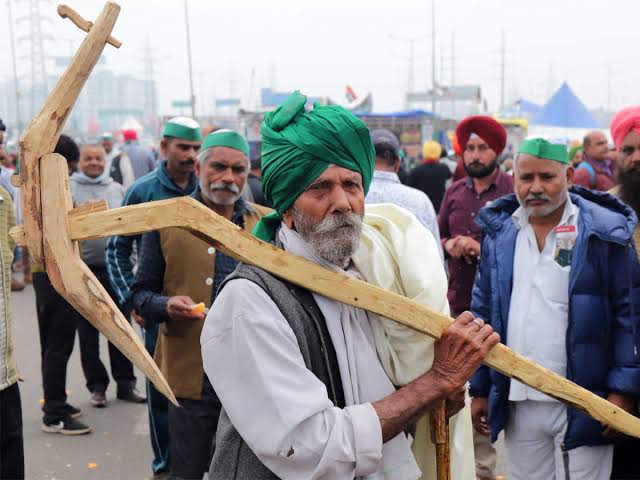 Explained: Why are protesting farmers back in Delhi?
On Monday (August 22), the Delhi Police warned commuters to avoid various border entry points, including Tikri, Singhu, and Ghazipur, as thousands of farmers attempted to reach Jantar Mantar in the centre of the capital.
The police anticipated that around 5,000 farmers, mostly from Punjab, Haryana, and Uttar Pradesh, would attempt to travel to Delhi. The police, however, claimed that they had been permitted to go after doing "proper verification." In the afternoon, farmer leaders said that vehicles transporting demonstrators were being barred from entering the city.
According to Sumit Shastri, a youth leader of the Bharatiya Kisan Union (BKU), the demands of the protesting farmers include the removal of Minister of State for Home Ajay Mishra Teni and the release of farmers who are currently imprisoned.
The Center releases MSPs for 23 different crops, including seven different cereals (paddy, wheat, maize, bajra, jowar, and ragi), five different pulses (chana, tur/arhar, moong, urad, and masur), seven different oilseeds (mustard-rapeseed, groundnut, soyabean, sunflower, sesame, and nigerseed), and four different commercial crops (sugarcane, cotton, copra and raw jute).
The MSP is a suggested price; it has no legal standing, and farmers are not permitted to demand it as a matter of right. The prices farmers receive for the majority of the commodities farmed throughout much of India, especially during harvest, are significantly less than the MSPs that have been formally established.
The farmers wanted the Modi government to implement legislation giving MSP mandatory status, rather than allowing it to be only an indicative or desirable price, in addition to the withdrawal of the three farm laws that the unions asked for a year up until November 2021.
While the government has rejected calls to make MSP a legal right, the prime minister did announce the repeal of the three farm legislation on November 19, 2021. In response to a query in Parliament last month, the government made it clear that it had not provided any assurances to the farmers who were protesting on this point. A legal guarantee for MSP is not included in the terms of reference of a committee that the Agriculture Ministry established in July as a follow-up to the PM's promise from November 2021; instead, it emphasises the need to make MSP "more effective and transparent."