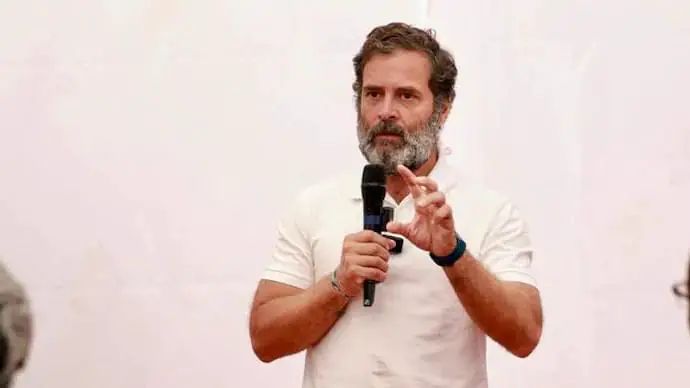 Rahul Gandhi is the target of a FIR filed by Bengaluru-based MRT Music, the owner of all song rights to the superhit "KGF Chapter 2," for utilising the soundtrack without permission in promotional films for his Bharat Jodo Yatra.
"The present complaint has been filed against the Indian National Congress represented by its General Secretary, Sri Jairam Ramesh, Smt Supriya Shrinate, and Sri Rahul Gandhi for infringement of copyrights owned by MRT Music," the legal team said in a statement issued by the music label's attorney Narasimhan Sampath.
"These illegal actions committed by a national political party reflect their blatant disregard to the rule of law and the rights of private individuals and entities while they are conducting this Bharat Jodo Yatra to seek an opportunity to govern the country and frame legislation for protecting the rights of the common man and businesses," the statement continued.
The statement said, "MRT Music has brought the present case merely to enforce its statutory rights and has no aspirations to disparage any political party."
The police have filed a FIR for offences punishable under Sections 403, 465, and 120B r/w Section 34 of the IPC, Section 66 of the Information Technology Act of 2000, and Section 63 of the Copyrights Act of 1957 based on the complaint made by MRT Music.