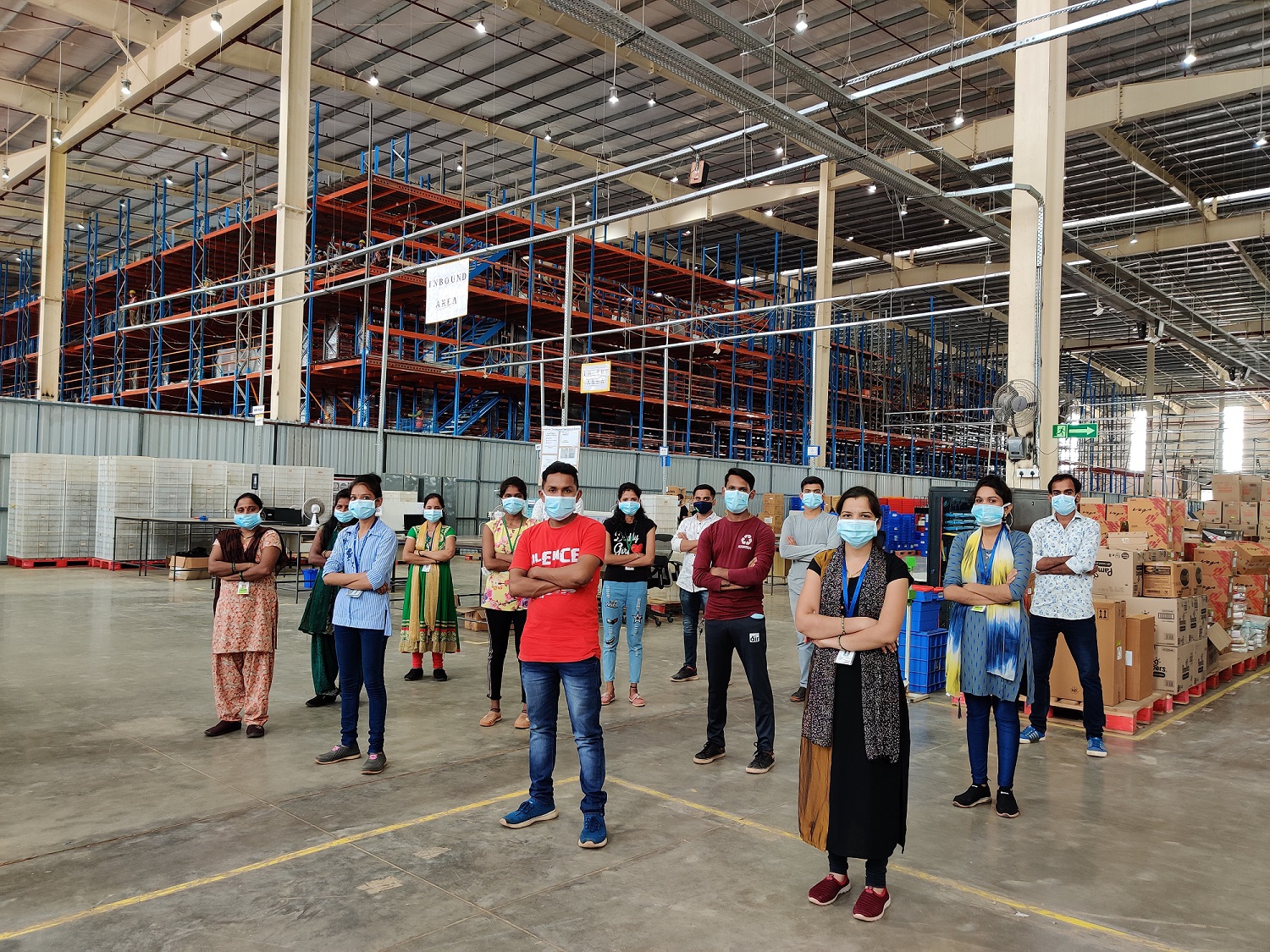 75 fulfillment centers sites in India recognised with the highest accreditation from TAPA APAC
Bengaluru – November 22, 2022: Flipkart, India's homegrown e-commerce marketplace, has become the first company globally to be recognised and awarded the prestigious Transported Asset Protection Association – Facility Security Requirement (TAPA FSR) multi-site certification for its 75 fulfillment centers.
This makes Flipkart the only e-commerce company globally to receive a multisite 'A' accreditation, "elevated security protection" from the organization. This certification, which is achieved by working with DNV, a TAPA-approved Independent Audit Bodies – (IABs), serves as a testament to Flipkart's efforts towards ensuring the business continuity of its sites through effective program management and mobilisation of its workforce for seamless operations.
Since 2017, Flipkart has adopted the TAPA FSR standard as a benchmark for Security Resilience and Sustainability across its fulfillment centers. In alignment with its endeavor to make commerce accessible, reliable, and affordable, the certification recognizes its aim to provide improved end-to-end supply chain solutions. The TAPA FSR A multi-site certification also includes enhanced IT & Cyber Security modules across its fulfillment centers.
Commenting on the announcement, Hemant Badri, said, "It is highly encouraging to receive TAPA-FSR A multi-site Certification for 75 Supply Chain Sites. Being the only marketplace globally to receive the highest accreditation from TAPA APAC is an affirmation of our commitment to Risk Management Benchmarking through Global Standards & Certifications. Conscious efforts towards incorporating Risks Mitigation aspects across the value chain have been our top-most priority. As one of India's homegrown e-commerce platforms, we are confident that this achievement will become an inspiration for many end-to-end supply chain companies to mirror efforts in ensuring the creation of a secure and resilient network in the country. This will not only help the security aspect emerge in the foreground, but also strengthen the robust infrastructure that the country needs."
Mr Tony Lugg, Chairman, TAPA APAC, said,"The TAPA APAC Board congratulates Flipkart on this incredible journey since 2017, to certify to TAPA FSR A for its fulfillment centers. This illustrates the efficiency of their operations and investment into strengthening the local economy. The value that they are bringing to their customers as one of the most safe and secure places to do business, and for the well being of employees is commendable. Flipkart has positioned itself as the first movers in leading the industry to building a robust infrastructure for the future growth of Indian e-commerce."
Flipkart's compliance with TAPA standards compliments its resilience and business sustainability policies and offers multi-fold elevators in building a robust supply chain. Flipkart continues to work towards creating value for its customers and stakeholders, expanding, and enabling its ecosystem, and driving responsible business growth.
About the Flipkart Group
The Flipkart Group is one of India's leading digital commerce entities and includes group companies Flipkart, Myntra, Flipkart Wholesale, Flipkart Health+, and Cleartrip.
Started in 2007, Flipkart has enabled millions of sellers, merchants, and small businesses to be a part of India's digital commerce revolution, with a registered customer base of more than 450 million, offering over 150 million products across 80+ categories. Our efforts to democratize commerce in India, drive access and affordability, delight customers, create lakhs of jobs in the ecosystem, and empower generations of entrepreneurs and MSMEs have inspired us to innovate on many industry firsts. Flipkart is known for pioneering services such as Cash on Delivery, No Cost EMI and easy returns – customer-centric innovations have made online shopping more accessible and affordable for millions of Indians. Together with its group companies, Flipkart is committed to transforming commerce in India through technology.
About TAPA
Designed 'by the industry, for the industry,' the Association's Standards are respected by Manufacturers, Shippers, Logistics Service Providers, Insurers and Law Enforcement Agencies as best-in-class minimum security requirements to safeguard the Supply Chain. Globally TAPA has over 2000 member organisations, 3500+ trained Auditors and 2500+ certifications across all the 3 Regions – AMERICAS, APAC and EMEA
For further information on TAPA APAC, please contact Madu Lokan TAPA APAC Executive Director at ma[email protected] or visit our website at www.tapa-apac.org
For more information, please write to [email protected]