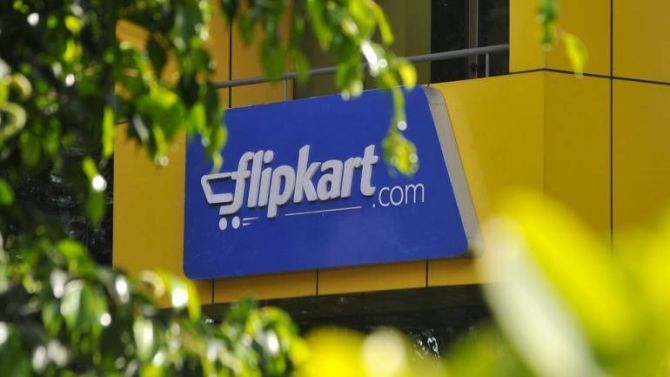 With the launch of Jeeves, Flipkart enters the product repair, maintenance, and installation services market.
Flipkart, India's homegrown e-commerce marketplace, has announced the launch of Home Product Services on its app for customers to meet their product repair, maintenance, and installation service requirements. The after-sales services will be delivered by Flipkart's service arm, Jeeves, which provides end-to-end post-purchase service solutions to consumers and businesses. Apart from shopping on their trusted app, customers will now be able to access hassle-free repair, maintenance, and installation services on the Flipkart app under the category 'Repair & More'. These services will be available for all home products, irrespective of where they were purchased, and catered by trained experts for categories ranging from mobiles, home appliances, tablets, laptops, furniture, consumer electronics, and more.
The Flipkart Group is one of India's leading digital commerce entities and includes group companies Flipkart, Myntra, Flipkart Wholesale, Flipkart Health+, and Cleartrip.
Started in 2007, Flipkart has enabled millions of consumers, sellers, merchants, and small businesses to be a part of India's digital commerce revolution, with a registered customer base of more than 450 million, offering over 150 million products across 80+ categories.
With over 300 walk-in service centers, 1000+ service partners, 9,000+ trained engineers, and a presence in 400 cities, Jeeves will cater to the after-sales service requirements of customers even in remote parts of the country. The rich and extensive experience of servicing more than 90 national and international brands across 40+ categories, reinforces Jeeves capability to offer reliable solutions to customers. Along with convenience and expert service from trained technicians, customers will get a service guarantee and access to genuine spares at a standard price.
Speaking about the launch of Flipkart Home Product Services, Dr. Nipun Sharma, CEO at Jeeves, Flipkart Group, said, "At Jeeves, we continuously strive to provide efficient, customer-focused end-to-end after-sales services.  We are conscious of the challenges customers face to avail reliable after-sales services from unorganized and offline service providers and with the launch of Home Product Services on the Flipkart app, customers will now have access to convenient, reliable, and cost-effective after-sales services backed by service guarantee for home products."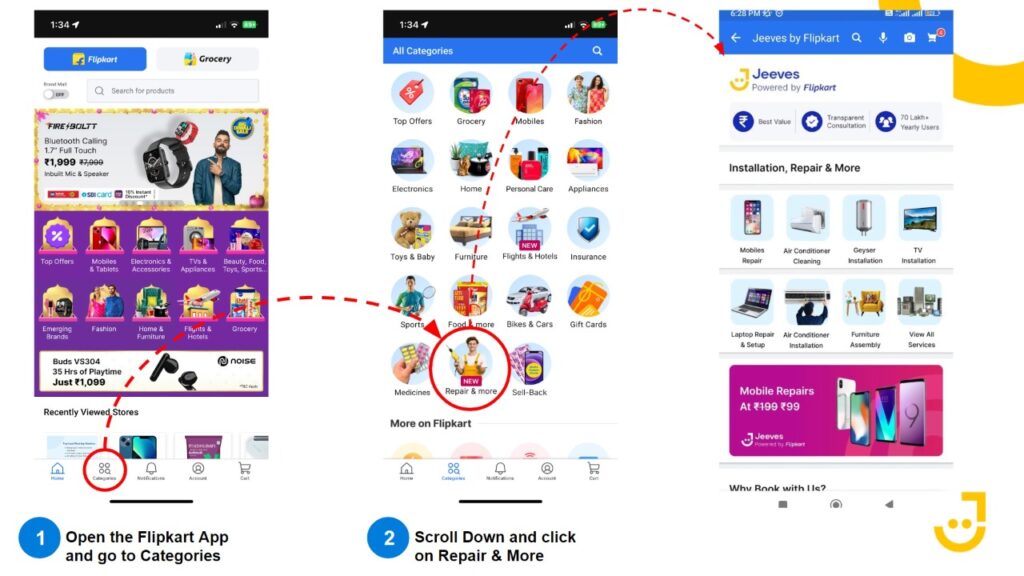 Jeeves has a deep network of proprietary services and partner networks. The wide range of comprehensive after-sales solutions such as repair, maintenance, installation, demo, and VAS (Value-added service), including protection and extended warranties, inbound, outbound, and non-voice customer care services spanning across 40+ product categories, has helped Jeeves scale. Recently, Jeeves was recognized as India's Most Trusted Consumer Durables Service and Solution Provider 2022 for the second year in a row.
The process is very simple and user-friendly, the customer can avail of this by just logging onto the app and selecting "Repair & more" from the categories section in the bottom bar. The services included are mobile repair, AC cleaning, geyser installation, TV installation, laptop repair & set up, AC installation, and furniture assembly.