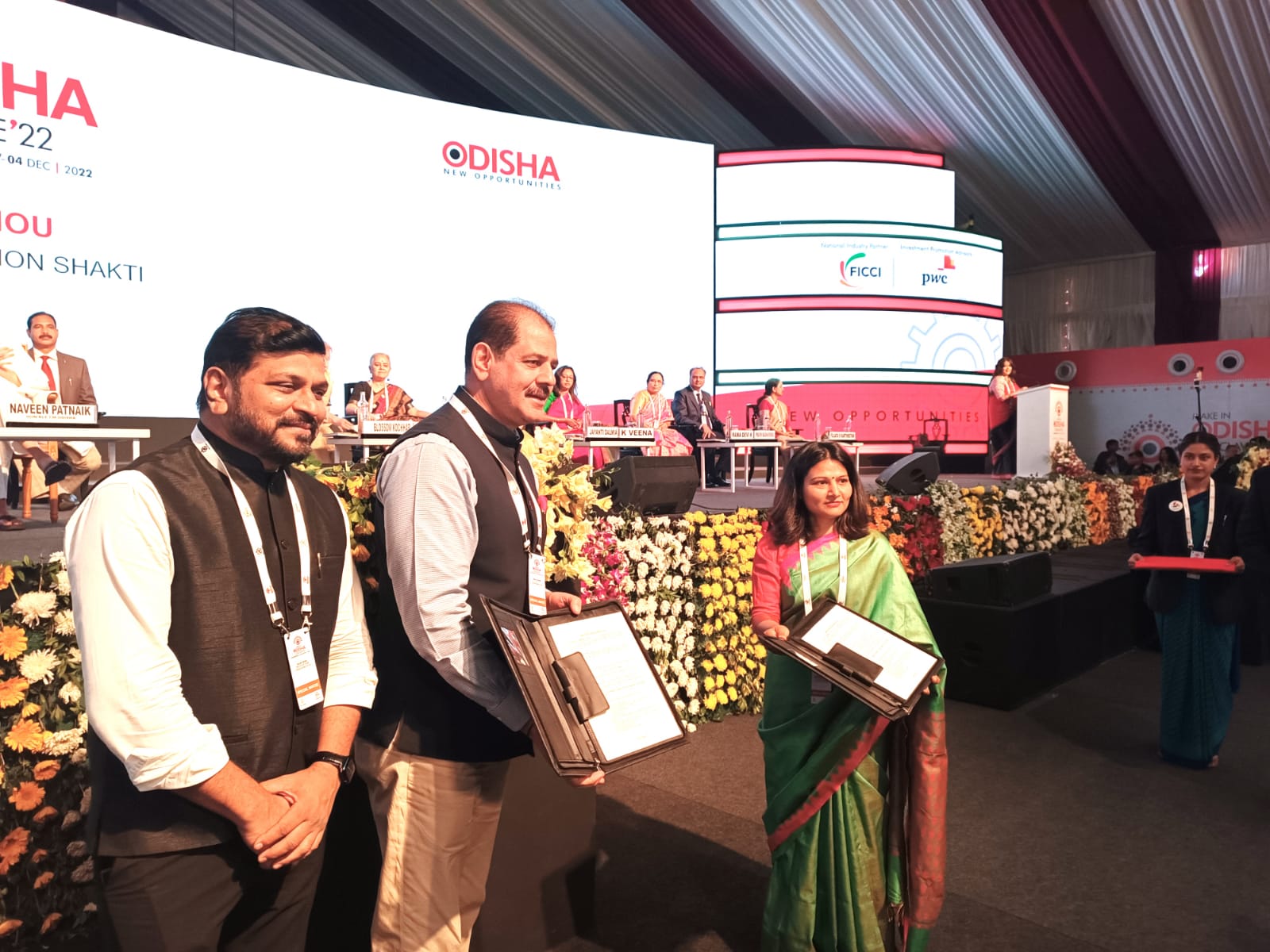 The partnership under Flipkart's Samarth initiative will help these women based Self-help groups affiliated and under the ambit of Mission Shakti Department with pan-India market access and help grow their income sustainability
Bengaluru – December 03, 2022: As a part of its ongoing consistent efforts under the Samarth program, Flipkart, India's homegrown e-commerce marketplace, has signed a Memorandum of Understanding (MoU) with the Department of Mission Shakti, Government of Odisha to support self-help groups (SHGs), artisans and weavers in the state achieve sustained growth, market access and livelihood generation. The partnership aims to improve the livelihoods of artisans and weavers and develop capabilities among SHGs to enable them to leverage the digital medium for better business and trade inclusion opportunities. The partnership is aligned with the shared goal of the Government of Odisha and Flipkart to foster employment and entrepreneurship amongst the Self Help Groups to enable them to become self-reliant and further bolster the economy of the state.
Flipkart Samarth and the Department of Mission Shakti of Odisha will facilitate onboarding of SHGs. Under the Samarth platform, the platform will help them with onboarding of products besides cataloging of their products, imparting orientation, training on product packaging, logistics management, payment gateway/integration management, and returns & exchange management etc., for greater ease of doing business in the state. Furthermore, the producer SHGs, who are a part of the Samarth program will receive time-bound incubation support and several other benefits from Flipkart as they grow their businesses through the company's e-commerce platform.
The MoU was signed and exchanged on Saturday (3rd December, 2022) at the Make in Odisha conclave by the officials from Mission Shakti Dept, Government of Odisha, and the Flipkart group. Mr. Naveen Patnaik, Hon'ble CM, Odisha, Ms. Basanti Hembram, Hon'ble Minister, Women Development, Govt of Odisha, Mr. Suresh Mahapatra, IAS, Chief Secretary, Govt of Odisha, Ms. Sujata R Karthikeyan, IAS Commissioner cum Secretary, Mission Shakti, Govt of Odisha, Ms. Mansi Nimbhal, IAS, Board Member, Mission Shakti and Managing Director, Tribal Development Co-operative Corporation of Odisha Ltd Were the guests of honor at the event. Earlier in September 2022, in the run up to 'Make in Odisha Conclave' in an investor roadshow in Bengaluru, Flipkart group's Chief Corporate Affairs Officer has met Odisha CM Hon'ble Shri Naveen Patnaik and committed to continue the partnership with the state to create new livelihood opportunities & market access opportunities for MSMEs and other under-served communities.
Smt. Sujata R Karthikeyan, Commissioner, Mission Shakti Dept, Government of Odisha, said, "E-commerce is undoubtedly a new way to a better tomorrow. The e-commerce Industry is an ideal platform for providing opportunities and encouragement to women entrepreneurs who aspire to pursue entrepreneurship."
Mr. Rajneesh Kumar, Chief Corporate Affairs Officer, Flipkart Group, said,"We are proud and honored to be a part of India's digital-led growth story. It is our constant endeavor to encourage local businesses, help them leverage the e-commerce platform and explore business growth opportunities. Through this partnership with the Government of Odisha, we will continue to support Self Help Groups, artisans and weavers in the state through the Samarth initiative in addition to getting MSMEs pan-India market access using our platform. Together, we will work towards creating a wide range of business and employment opportunities that will support many livelihoods and boost the local economy."
Mission Shakti – Government of Odisha
Started in 2001 Mission Shakti is the brainchild of Shri Naveen Patnaik, Chief Minister of Odisha, as an initiative to form Self Help Groups, it has grown organically and developed into one of the most successful women's empowerment programmes. Today Mission Shakti has 70 lakh women organized into more than 6 lakh Self Help Groups. Stating that Mission Shakti has now become a big social revolution and made economy in rural Odisha vibrant. The programme has addressed structural impediments that prevent women from entering the labour market through local public and private investments, with a particular emphasis on unlocking domestic capital for women's economic empowerment and entrepreneurship. It has developed jobs and livelihood opportunities for women, removed structural barriers, reformed attitudes and established infrastructure where women have opportunities to advance their economic status while empowering themselves holistically.
Flipkart Samarth
Flipkart Samarth, launched in 2019, is a nationwide initiative that aims to open new growth opportunities for lakhs of MSMEs, artisans, and underserved communities through e-commerce. The program's primary objective is to provide underserved domestic communities and enterprises with an inclusive, nationwide digital platform and help them develop the capabilities for making a better living. Flipkart Samarth provides time-limited incubation, onboarding support, free cataloging, marketing support, account administration, business insights, and warehousing support to help small enterprises establish their operations on the Flipkart marketplace.
About the Flipkart Group
The Flipkart Group is one of India's leading digital commerce entities and includes group companies Flipkart, Myntra, Flipkart Wholesale, Flipkart Health+, and Cleartrip.
Started in 2007, Flipkart has enabled millions of sellers, merchants, and small businesses to be a part of India's digital commerce revolution, with a registered customer base of more than 450 million, offering over 150 million products across 80+ categories. Our efforts to democratize commerce in India, drive access and affordability, delight customers, create lakhs of jobs in the ecosystem, and empower generations of entrepreneurs and MSMEs have inspired us to innovate on many industry firsts. Flipkart is known for pioneering services such as Cash on Delivery, No Cost EMI and easy returns – customer-centric innovations have made online shopping more accessible and affordable for millions of Indians. Together with its group companies, Flipkart is committed to transforming commerce in India through technology.
For more information, please write to [email protected]