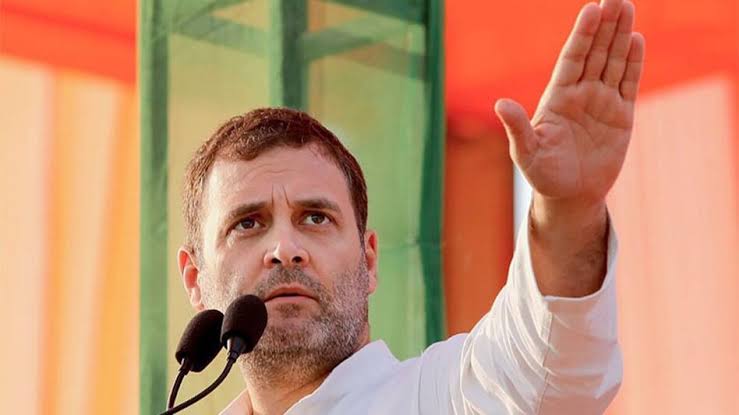 Amid growing concerns over a sudden spurt in COVID-19 cases in China and other countries, the Union Health Ministry wrote to Congress leader Rahul Gandhi urging him to ensure that all COVID guidelines are strictly followed during his Bharat Jodo Yatra.
Mansukh Mandaviya, the union health minister, advised Gandhi and Rajasthan Chief Minister Ashok Gehlot in a letter to Gandhi on Tuesday to use masks and sanitizers and make sure that only those who have had vaccinations are permitted to participate.
After three BJP MPs—PP Chaudhary, Nihal Chand, and Devji Patel—raised concerns about the coronavirus outbreak, Mandaviya wrote the letter to Congress leaders.
The three MPs, according to Mandaviya, have asked that strict adherence to COVID rules be observed during the foot march and that only individuals who have had their vaccinations be permitted to take part. Additionally, the MPs have asked the Union minister to make sure that participants are segregated before and after the march.
In his letter, Mandaviya urged Gandhi and Gehlot to think about postponing the Yatra in the "national interest" if COVID protocols could not be followed while taking public health concerns into consideration.
Tamil Nadu, Kerala, Andhra Pradesh, Karnataka, Telangana, Maharashtra, Madhya Pradesh, and Rajasthan have all been visited as part of the Yatra, which began at Kanyakumari on September 7. It arrived in Haryana this morning from Rajasthan.
In their letter dated December 20, the three MPs stated that since individuals from various states are travelling to Rajasthan to participate in the march, the possibility of COVID spreading has "increased" and that many of them have developed symptoms as a result.
They also pointed out how Himachal Pradesh Chief Minister Sukhvinder Singh Sukhu contracted COVID virus after going back following participation in the event, PTI reported.
Congress says BJP afraid of Bharat Jodo Yatra
Congress leader Adhira Ranjan Chowdhury hit out at the BJP saying that the party is afraid of Bharat Jodo Yatra's growing popularity.
Congress MP Karti Chidambaram also slammed the BJP over the letter and said, "I haven't seen the letter but what are the COVID protocols today? We don't seem to be having any enforceable COVID protocols in any other public gatherings. Why this sudden attention to Bharat Jodo Yatra if not that it is rankling the BJP?"
In the meantime, Mandaviya will assess the COVID-19 situation in the nation today in light of an uptick in cases in various nations, including the US, China, Brazil, South Korea, Japan, and the latter three.
The National Technical Advisory Group on Immunization (NTAGI) Chairman N L Arora, the Secretaries of the Ministries of Health and Ayush, the Departments of Pharmaceuticals and Biotechnology, Director General of the Indian Council of Medical Research (ICMR) Rajiv Bahl, Member (Health) of the NITI Aayog V K Paul, and other senior officials will attend the meeting.
The whole genome sequencing of positive samples should be increased, the Union health ministry urged on Tuesday, in order to keep track of more recent mutations.
In a letter to states and UTs, Union Health Secretary Rajesh Bhushan said such an exercise will enable timely detection of newer variants, if any, circulating in the country and will facilitate undertaking requisite public health measures.