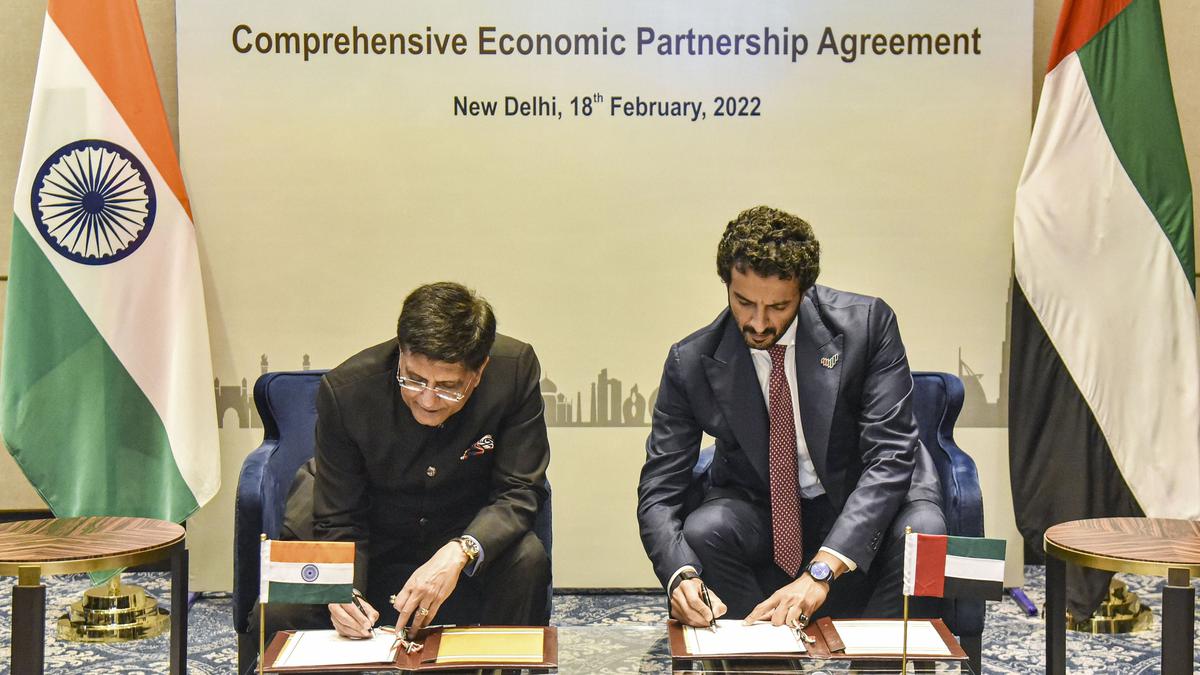 A substantial increase of Dh45.9 billion in value terms has also been observed, along with a growth of 27.5% in terms.
With the bilateral trade between the two nations increasing to Dh212.1 billion from Dh166.3 billion over the same time last year, CEPA has had a very spectacular influence on the UAE-India trade volumes.
This practically indicates that from April and November 2022, the first eight months, there was a growth of 27.5% in terms and a substantial increase of Dh45.9 billion in value terms.
A Special Business Event was held on Friday in Dubai to celebrate the signing of CEPA and its successful first year.
More than 200 top companies from India and the UAE participated in the event, which was organized by the Federation of Indian Chambers of Commerce & Industry (FICCI) in collaboration with the Indian Embassy in Abu Dhabi, the Indian Consulate General in Dubai, and Dubai Chambers.
"Many important relationships in the fields of energy, food security, education, and healthcare have been established since May 2022," he continues. among many others, advanced technology, renewable energy, real estate, and food security. CEPA demonstrates these objectives. The early signs are all promising.
India's exports to the UAE have had a spectacular growth of 19.32% over the same time, rising from Dh64 billion to Dh76.3 billion, or an increase of Dh12.3 billion in value terms.
Participants from both sides emphasized that the UAE and India have already begun to take advantage of the duty waivers and expanded market access provided by the CEPA.
It's a magnificent path forward, says Sunjay Sudhir, Ambassador of the Indian Embassy in Abu Dhabi, United Arab Emirates. For the time frame of April to November 2022, we already have fingers. Already, there has been a 30% growth in bilateral trade. India's exports have grown by roughly 19–20%. This is nominal, in my opinion, as both sides are issuing an increasing quantity of certificates of origin as people become more aware of the advantages. This implies an increase in trade. More and more exporters on both sides join in as commerce and knowledge grow, opening up a lot of new options. I've heard that some businesses have begun exporting significant quantities of manufactured items from the UAE to India, something they never used to do before to CEPA. So, it's opening up hitherto untapped doors and chances.
We've already noticed an upsurge in startups, he continues. CEPA also discusses the digital sphere, where there are several start-up businesses. There has been a significant surge of Indian startups into Abu Dhabi and Dubai during the past few months.
The CEPA became effective on May 1st, 2022. For more than ten months, the arrangement has been working without any issues.
The gems and jewelry, agriculture, and engineering goods industries are three that have experienced tremendous expansion.
Chandu Siroya, vice chairman of the Dubai Gold and Jewellery Group, comments on the expansion of the gem and jewelry sector: "At our company, we've added 100 shipments in the last nine months. The overall worth is around Dh320 million… 2028 kg of gold, all jewelry. I notice that doing business is now easier. It used to be that my US customers would place an order with my suppliers and then return. They are no longer required to do it. They transport Dubai with their gold. They witness it right here, under one roof. You may purchase jewelry from all around India in Dubai using CEPA. It makes no difference whether they purchase from us or India because it is duty-free.