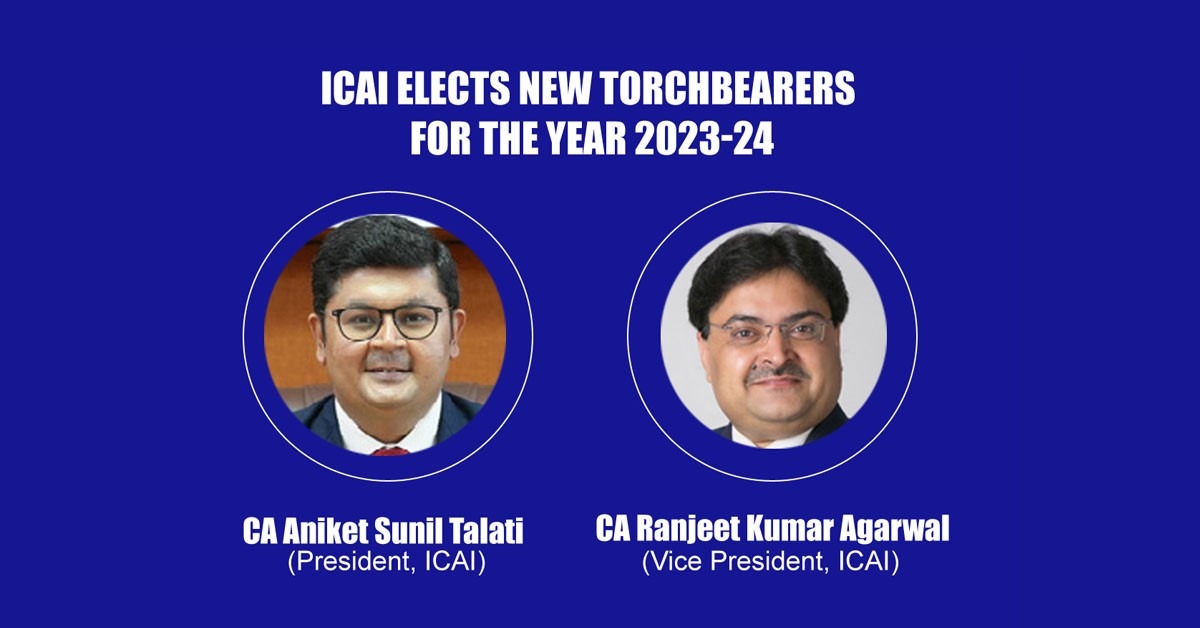 The new president and vice-president of the Institute of Chartered Accountants of India (ICAI) for the years 2023–24 were chosen by the ICAI Council today.
Ranjeet Kumar Agarwal and Aniket Sunil Talati have been chosen as the ICAI's president and vice president, respectively.
Aniket Talati is a member of numerous ICAI committees, boards, and directorates as well as the director of the ICAI Accounting Research Foundation (ICAI ARF), the ICAI Indian Institute of Insolvency Professionals (IIIPI), and Extensible Business Reporting Language (XBRL) India.
Additionally, he serves as the technical advisor to the ICAI's representative on the PAIB advisory group of IFAC, a member of the IFAC board, and a board member of SAFA (South Asian Federation of Accountants)
CA Talati earned his BCom degree from Mumbai University and his MCom degree from Gujarat University, where he received honourable mention.
He has served as the chair of several ICAI Branch and Regional Council committees. For the past 24 years, Ranjeet Kumar Agarwal has worked as a chartered accountant. He has a DISA from ICAI and is also a company secretary.
He was three times in a row elected to the Institute of Chartered Accountants of India's Central Council (23rd , 24th and 25th).
He conceptualised and put into practise UDIN while serving as the chair of the ICAI's Professional Development Committee.
He also implemented Bank Branch Audit Software. Additionally, he served as the convener of a committee established to apply the UDIN idea throughout the SAARC region.
He played a key role in delivering the updated Code of Ethics after a 10-year hiatus while serving as the ICAI's 2019 chair of the Ethical Standard Board.
He has also served as the head of the ICAI's Committee for Members in Business and Tax Audit Quality Review Board, where significant improvements in the procedures were put into place.