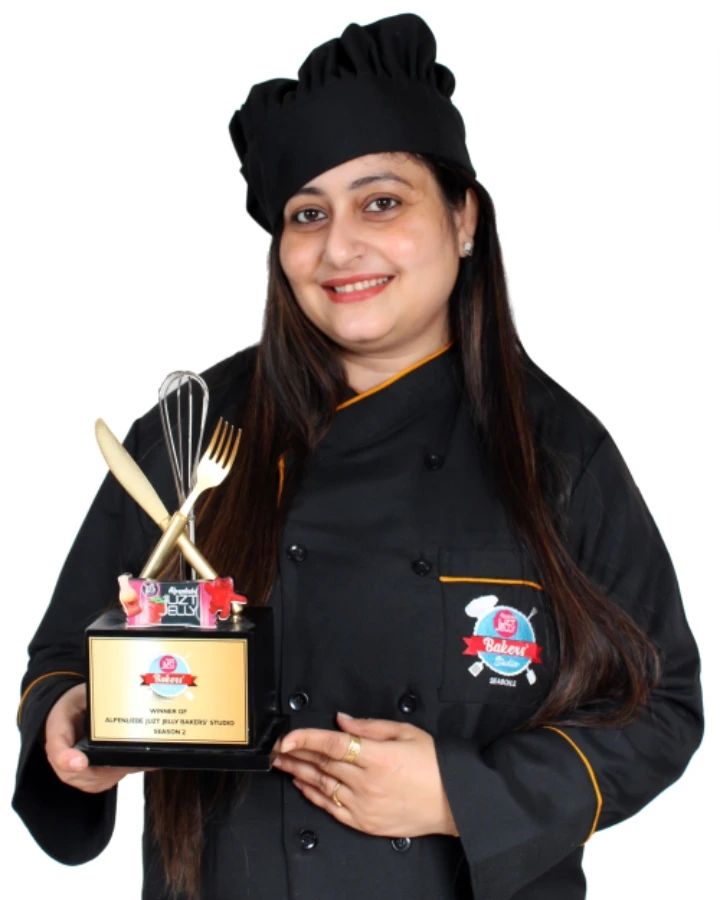 "A dream doesn't become reality through magic; it takes sweat, determination and hardwork",this quote by Colin Powell truely defines Deepali Arora, Mother of 2 kids, a homemaker, a baker and now a TV show Winner.
Deepali's entrepreneur journey is really an inspiration for every youth who wants to be an entrepreneur but not getting right direction for taking steps towards their dreams and especially for all the homemakers who have indefinite talent but they are not only scared but not getting the right start.
Deepali , who resides in Noida, UP has started baking 7 years ago just as a hobby from her house only. Mostly her customers were from nearby areas who started loving her designer cakes and its' taste.
" I had started from home as a hobby and fortunately people started liking my cakes and orders started increasing day by day", Shared Deepali.
HURDLES ON THE WAY
As Deepali's designer cakes demand were increasing, it was getting difficult for her to manage due to shortage of space and finding Raw materials.
"As people started liking my cakes and orders started increasing, I needed separate space and machinery too .Being a mother of small kids, I need to be with them also, so first hurdle which I had faced was to find a kitchen set up near my home, where I could start my bakery without any hassle and can look after my kids as well." Said Deepali.
She further added, " The 2nd difficulty which I had to faced  was in finding raw materials for my designer cakes . So, once I found seperate space, things start falling in place".
The Turning Point
"Give the wings to your dreams and let them fly in an open sky". This is what defines life and its dreams which is just unpredictable, you never know what it actually holds for you while you are busy in your own plans. So it was for Deepali when she got selected in Alpenliebe Juzt Jelly Bakers Studio Season 2.
This was when, she saw a huge opportunity knocking at the door , which could bea turning point in her career. She never imagined that just her hobby will lead her to be a winner of such a big show.
But as it say by Walt Disney , "All our dreams can come true, If we have the courage to pursue them", Deepali's dream has turned into reality when she won the Alpenliebe Juzt Jelly Bakers Studio Season 2.
Deepali in her own words, "I am fortunate to get a chance to appear in this one of a kind and first ever bakery show in India. The show has given Baking especially Home baking , a new high. There is a lot of scope in baking which is yet to be trapped and a lot of women like me have this talent and passion but they require right direction, some motivation and just a push towards their dreams."
Deepali further said, "Since I won Alpenliebe Juzt Jelly Bakers Studio Season 2, people far and wide , have started congratulating me and the world is getting to know about me . The experience has been exhilarating . I got to learn a lot, made contacts with learned chefs and gained a lot of confidence which is actually required to grow."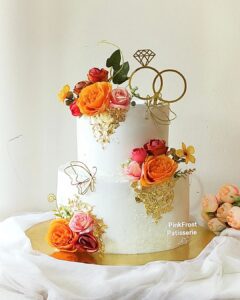 Future goals
Currently Deepali takes order from her society and nearby local areas.
She has plans to experiment with global desserts and expand her services and to set a mark in her entrepreneurship journey.
"Entrepreneurship is that one concept for which even youth is looking forward . So here we are in a new India , working towards our new goals, passion and working hard to make a mark", Concluded Deepali.
Follow her page here:- https://www.instagram.com/pinkfrost_patisserie/?igshid=MDM4ZDc5MmU%3D