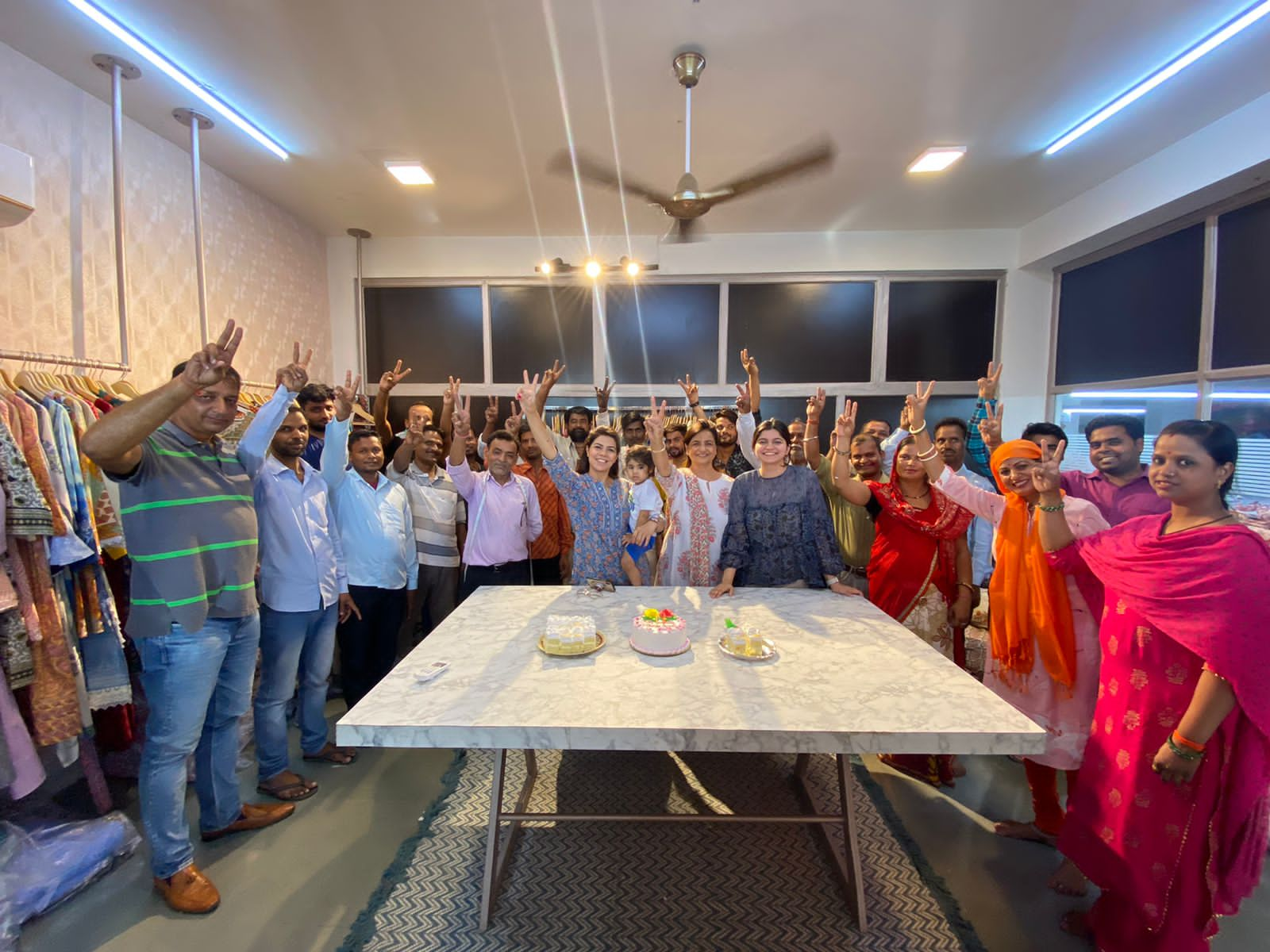 "We do not need magic to change the world, we carry all the power we need inside ourselves already". This quote by J K Rowling truely defines Tushti, the owner of the brand "Jaipur Morni"
Tushti's plan was to soon after engineering, get a work experience of 2 years in an MNC and then begin her entrepreneurial journey. Things were going just as she planned them to, she opted for Science , did engineering , and got placed via campus .
As soon as she got placed in this amazing MNC, the training period in Pune started but as soon as it ended, she realised there is not much learning that she can get here so she decided to switch to a startup in Bangalore.
Now, this was the kind of learning that she was looking for. But, this journey also ended abruptly when her manager terminated her internship as the startup began to crash. This left her extremely disheartened as she had worked hard to land here. After this incident, Tushti decided to go back to Jaipur as she had a family vacation lined up.
During the vacation, she got the time to think and get clarity of what was happening in her life. She realized that maybe this was the Universe telling her that this is the time to start her journey, something that she always wanted to do.
Tushti , in her own words said, "Ever since childhood, the manufacturing industry always fascinated me. The whole process of making something from scratch intrigued me. Growing up in a business class family, I hardly thought of getting a job hence, business acumen came naturally to me. I was not sure what kind of manufacturing I would tap into, but the business had to be in the field of manufacturing"
Soon, she decided to set up a Rice Mill because her family business revolves around rice trading. However, one of the family members had given it a shot and it did not turn out to be a great success.
Her second option was to get into garment manufacturing. Now this was something she had always noticed had opportunities for export as well as a great future in our country as well.
There it was- the seed of JAIPUR MORNI– women's ethnic wear and indo-western brand was planted right here. With e-commerce booming in India, Tushti saw great expansion opportunities through sites like Myntra, Nykaa Fashion, etc.
Tushti shared her plan with her parents. Without wasting time she had also started to contact her friends in the network who were in the same industry.
She had also spoke to different factory owners of all scales. She even worked in a factory for 3 months to understand things and working mode practically. She has done all the chores in the factory, from counting pieces, to thread cutting to spreading fabric over the table for cutting
With the sharp technical skills and a creative mind, she started to grasp things quickly. Soon after that, her mom encouraged her to start looking for a small place that they could rent out and take a step ahead in this journey.
During her startup journey, where her mom was very supportive but her dad had his share of inhibitions, since, he was going to be her angel investor on this journey. He had doubts such has, will she be able to do this? How will she find buyers? How will she find the right team members.
But when you decide to achieve something, you have to be stubborn for it and so was Tushti. She was confident, it took good presentations and analytical studies to convince him. This also gave her the clarity of a lot of things such as how many pieces she has to sell monthly to be able to breakeven, how much production she need to do ,etc.
They started off with 1 machine and 1 tailor (who is now their Main master ) in a basement that was near to her residence. They spent the first month only doing sampling. They would source best of the prints and design best of the silhouettes. The idea was to establish a B2B business first and in the next 5 years also tap into D2C.
With so many competitors in the market, the question was how will they stand out? Hence, They decided to prints the USP and design silhouettes that other wholesalers were not making like, kaftans and cord sets are a huge hit today but they had made these 2 years back when nobody else was doing it but there was a demand and they supplied it.
Not all their designs were hit, some of them tanked also but it is up to them whether to make failures  or let them give you a setback. They accepted all their failures with open arms and worked their way back to realize what their strength was.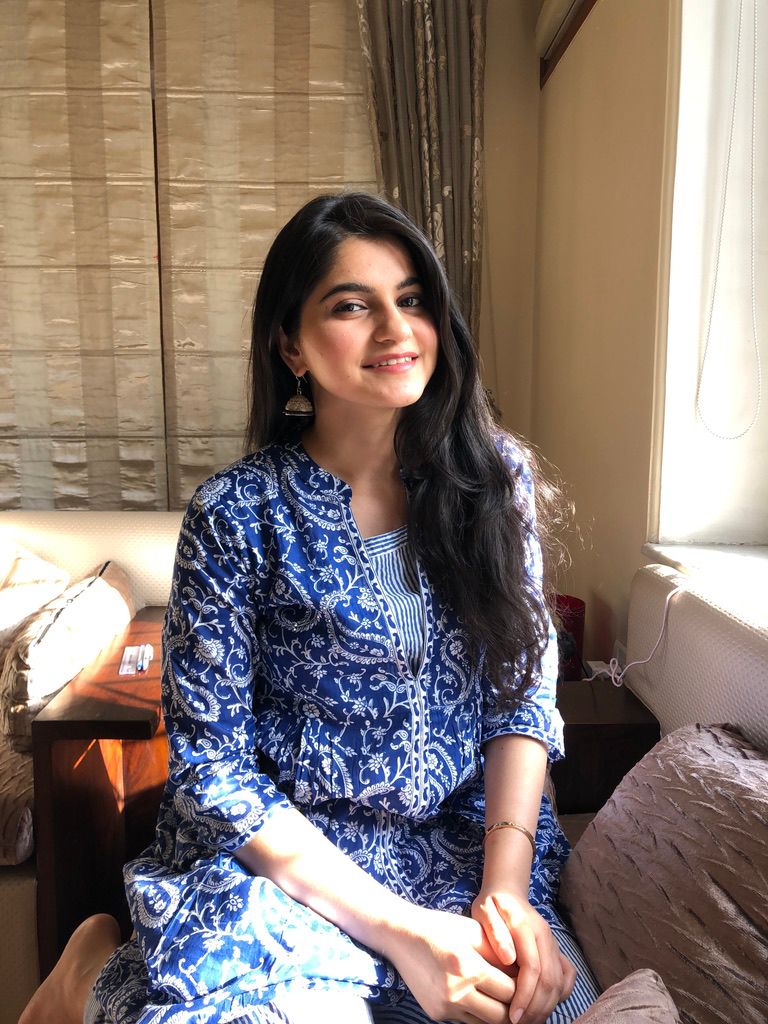 With everything in place, being a women entrepreneur is still a new thing for many people. There were times when people assumed that Tushti was running a boutique .
Without visiting their setup, without them trying to understand what her nature of business is, they would make this as an assumption.
Tushti also faced challenges initially while working with labor as most of them were men and they were not willing to take instructions from her. Even if they were willing to take instructions, they would tell her mom to not scold them in front of everyone as it would hamper their masculinity.
These were some of the challenges that she faced initially , however, you only come out brighter and shine even more as each challenge taught her something. Her entrepreneurial journey has been full of learnings on every step.
She learnt how to tackle the labour, what their needs are, what basically they are looking for in an organization. As most of them are migrant workers, they have families to look after and it gives her immense happiness to generate employment for them.
Today, after 3 years, Jaipur Morni is a team of 50 people. They have the capacity to produce 10,000 pieces monthly. They are now planning to expand their online presence as they are now live on Myntra.
Now their whole focus is to make Jaipur Morni a D2C brand. Their next target is to go live on Nykaa Fashion. They have a good network of wholesale buyers who purchase their ready stock . Last year, they had also launched their brand in USA and the company is now registered in USA as well.
They have over 400 styles, out of which they have ready stock for 100 SKUs at any given time which means any time, they can show at least 100 samples to the buyers to choose from.
Different arms of their businesses allows them to reach different parts of India and the world. They design silhouettes keeping in mind that each silhouette has a global appeal so that they can also cater the audience in abroad.
Apart from work, Tushti likes to spend her free time in binge watching shows and movies on OTT. She also likes to listen to podcasts, and beer biceps is her favourite . She also believes in LOA and tend to practice it regularly.
Follow on Instagram : https://instagram.com/jaipur_morni?igshid=MDM4ZDc5MmU=