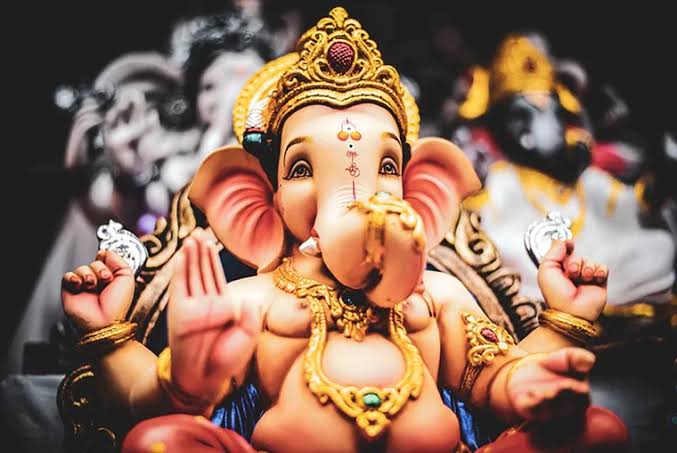 The event marks Lord Ganesha's rebirth and also serves as a metaphor for a fresh start. This year, Ganesh Chaturthi starts on August 31 and ends on September 9 with Ganesh Visarjan.
People swarm the pandals, don new attire, and eat delectable food. Before giving the prasad to their family and friends, many devotees bring Bappa home and offer him bhog.
Learn everything there is to know about the 10 bhogs you can offer to Lord Ganesha during this Ganesh Chaturthi.
Modak
Lord Ganesha is known as Modakpriya in Hindu mythology since the confection is a favourite of his. This dessert should ideally be served on the first day since that is when Bappa will arrive. Modaks can be created in a variety of forms and flavours, including chocolate, pineapple, jaggery, and steamed.
Motichoor Laddoo
You can offer Motichoor Laddoos as bhog one day for Lord Ganesha, who also enjoys laddoos.
Shrikhand
Shrikhand is a straightforward and customary dessert given to Lord Ganesha. It is a thick, flavorful yoghurt whose flavour is heightened by cardamom.
Puran Poli
Indian sweet flatbread called puran poli is filled with chana gramme. Typically, it is served with a sizable amount of ghee.
Banana Sheera
One of the frequently made offerings to Lord Ganesha is banana halwa or sheera. It is made with semolina, banana, milk, and cardamom for flavour.
Medu Vada
Bappa is frequently given these mouthwatering doughnut-shaped fritters as a bhog. They are primarily made in south India using spices and black gramme lentils.
Rava Pongal
South India is home to the delectable delicacy known as rava pongal. It includes rava (sooji) and moong dal, as well as seasonal vegetables, roasted cashews, and a dash of ghee.
Payasam
Kheer is a sort of dessert that is frequently produced in South India. It is made by cooking rice in milk and jaggery with crushed coconut and cardamom for additional flavours during Ganesh Chaturthi and offered to Bappa.
Satori
One of the most popular and traditional bhogs prepared in Maharashtrian homes is satori, a sweet flatbread. The fatty treat is produced using milk, khoya, poppy seeds, sugar, ghee, and poppy seeds.
Kheer
Every festival in India is marked by the preparation of the traditional rice pudding, which is then served to a god in every Indian home. Basmati rice, milk, sugar, almonds, saffron, and cardamom are the ingredients. Dry fruits are added as a garnish to add more flavour.