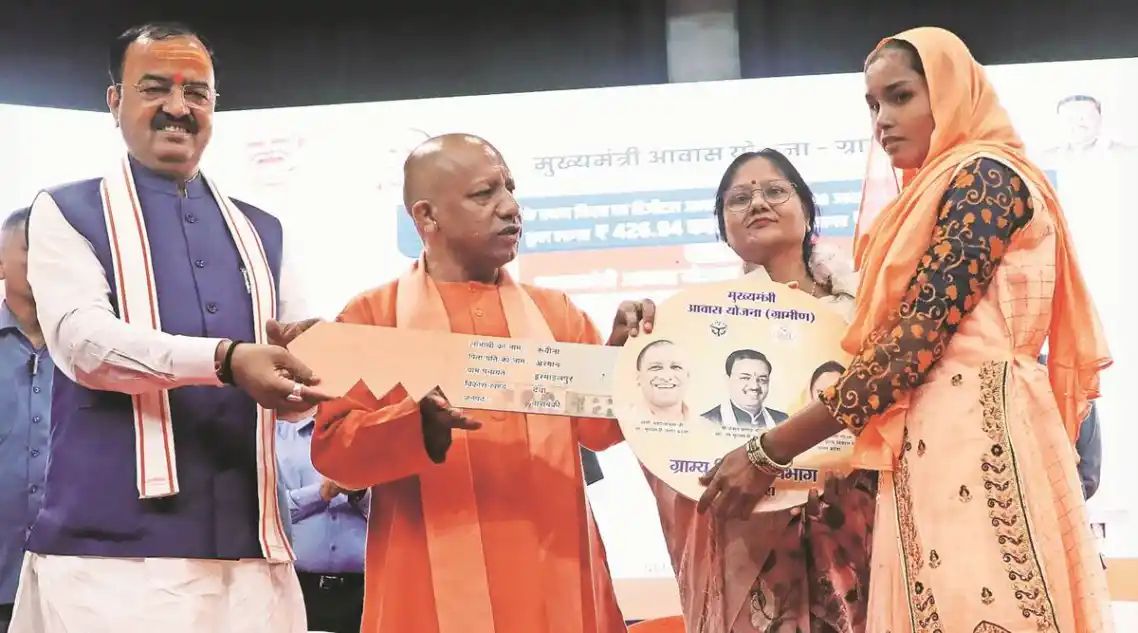 Chief Minister Yogi Adityanath on Tuesday said the BJP governments at the state and federal levels were working for the uplift of the tribals as he laid foundation stones and inaugurated 233 projects worth Rs 575 crore in Sonbhadra, accusing the previous administrations of ignoring the tribal belt of Uttar Pradesh.
Additionally, he gave officials instructions to develop strategies and programmes that would stimulate the usage of forest herbs and concentrate on fostering ecotourism in the tribal belt.
Adityanath said: "Previous governments have neglected the tribal people, but today both the Central and state governments are working together in a mission mode for the uplift and betterment of Scheduled Tribes." He was speaking at a government event to commemorate the birth anniversary of freedom fighter and tribal leader Birsa Munda in Sonbhadra. All of the Scheduled Tribes will receive water, housing, and electricity from the government.
The chief minister declared, "This region is a mine of such herbal medicines," ordering district administration and forest department representatives to establish centres in Sonbhadra to promote forest-based herbal medicines. Authorities should enlist the assistance of villagers to identify jari-booti herbal medicine, consult with Ayurvedic specialists, establish a museum for such rare herbs, and encourage their cultivation.
Additionally, he suggested that residents work as tour guides to promote ecotourism in the area. Claiming that Sonbhadra was home to 13 of the 14 Scheduled Tribes that were distributed throughout Uttar Pradesh. He listed a number of them, including Gaur, Tharu, Paraiya, Sahariya, Buksa, Kharwar, Bega, Panika, Agaria, Patari, Cheru, and Bhuiya.
The CM added that pattas In forest land had been granted to roughly 23,335 members of Scheduled Tribes. According to him, officials must implement the programme for all qualified recipients in a timely way. To commemorate Birsa Munda's birth anniversary, November 15 has been dubbed "Janjatiya Gaurav Diwas" this year.