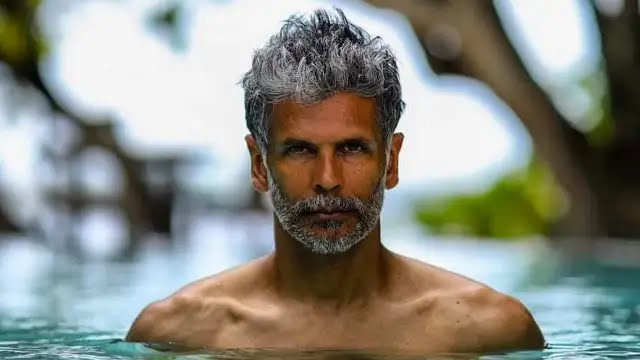 Today marks Milind Soman's 57th birthday, making him one of the most well-known figures in Indian design. The supermodel, who is also a well-known name in the entertainment business, has drawn attention for her unusual film tastes and standout performances. Fitness enthusiasts can find a lot of inspiration from Milind Soman. He is highly recognised for his Instagram fitness videos. The supermodel is also a competitive swimmer on the world stage and has received numerous awards for it.
Here are the seven things about Milind Soman that are unknown, in honour of his birthday. Take a peek…
A Scottish-born Maharashtrian
Milind Soman was born in Glasglow, Scotland, on November 4, 1965, into a Maharashtrian family. He began his childhood years in Scotland before moving to England, where he stayed for more than 7 years. Later, in 1973, the supermodel and his parents returned to India and lived in Mumbai, where he began his modelling career.
The academic community
The father of Milind Soman was a scientist, for the uninitiated. On the other hand, his mother was a biochemist by trade. Dr. Antonio Da Silva High School and Jr. College of Commerce, both in Bombay, were attended by the supermodel. Later, he made the decision to pursue an engineering profession and enrolled in a course in electrical engineering.
Jo Jeeta Wohi Sikandar's top pick
In the 1992 hit movie Jo Jeeta Wohi Sikandar, Deepak Tijori's role was originally played by Milind Soman. However, the actor ultimately decided to leave the production for unspecified reasons. Later, Milind Soman appeared in an Alisha Chinai music video, and the following year, he made his acting debut in the A Mouthful of Sky television series.
The 14-year legal conflict
Milind Soman stirred up a lot of controversy in 1995 when he posed naked for a well-known print advertisement. Together with his then-girlfriend Madhu Sapre, he posed for the advertisement. The ex-couple was charged with violating the law by posing naked, and the legal dispute lasted for more than 14 years before the court acquitted the models.
Former cigarette smoker
Milind Soman used to smoke at least 30 cigarettes a day before he turned into a fitness freak. The actor-supermodel eventually quit smoking and said goodbye to his addiction in 2004 after years of work.
The "Ironman" title
The supermodel, who is also an athlete, took home the "Ironman" title at a triathlon with almost 2000 competitors from across the globe. 3.8 km of swimming, 180.2 km of cycling, and 42.2 km of running were all part of the competition.
A mother who does not believe he is attractive
It's interesting to note that Usha Soman, Milind Soman's mother, believes he is NOT attractive enough to be a supermodel. However, his 83-year-old mother is also a fitness enthusiast and often participates in marathons with her athlete son.