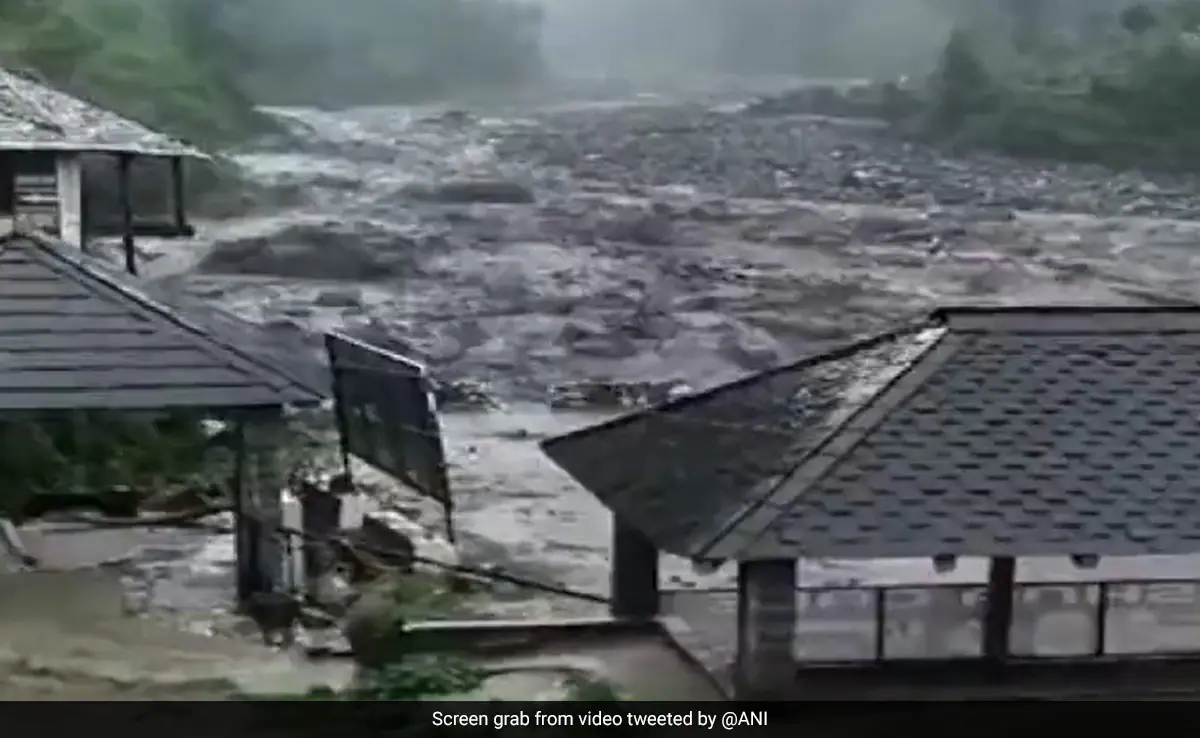 In recent days, Himachal Pradesh, a picturesque state nestled in the lap of the Himalayas, has been hit by heavy rainstorms, leading to catastrophic consequences. Landslides, house collapses, and flash floods have caused significant loss of life and property. This article aims to provide a detailed account of the devastating impact of heavy rain in various districts of Himachal Pradesh, including casualties, damages, and road closures.
Landslides and Casualties
The relentless heavy rain in Himachal Pradesh has triggered numerous landslides, resulting in casualties and property damage. In the Kotgarh area of Shimla district, a tragic incident occurred when a house collapsed due to a landslide, claiming the lives of three family members—Anil, Kiran, and their son Swapnil. Another landslide in Katiyan tehsil of Chamba led to the burial of an individual. The state emergency operation center has reported a total of thirteen landslides and nine flash floods within the past 36 hours.
 Devastation in Mandi, Kullu, and Lahaul and Spiti Districts
The heavy rainfall wreaked havoc in various districts of Himachal Pradesh, inflicting substantial damage on both private and government properties. In Mandi, Kullu, and Lahaul and Spiti districts, the impact was particularly severe. Flash floods near Manali washed away several shops in the Bahang area. Furthermore, an under-construction house in Patlikuhal, Kullu district, was submerged in the flooded Beas river. However, amidst the devastation, there were also instances of rescue. In Kullu, one woman was successfully rescued from under the debris.
 The Impact on Transportation
The transportation network in Himachal Pradesh has been severely disrupted due to the heavy rain and its subsequent consequences. The Chandigarh-Manali highway, an important thoroughfare, was rendered impassable to vehicular traffic due to a major landslide between Mandi and Pandoh, specifically at the 6-mile mark. This obstruction has resulted in a complete standstill of traffic along the highway. Similarly, the Aut-Luhri highway in Kullu district experienced a landslide near Banjar, while the Gramphu-Kaza highway in Lahaul and Spiti remains blocked.
Road Closures and Damaged Infrastructure
The heavy rain has led to the closure of numerous roads throughout Himachal Pradesh. In total, 736 roads, including three national highways, have been blocked for traffic. Major routes like the Mandi-Kullu road via Kamand and the Manali-Chandigarh road have been affected, causing inconvenience to commuters. Notably, the National Highway 21, which was the site of a previous landslide in June, has once again been blocked at the 6-mile mark.
In addition to road closures, the heavy rain has caused damage to infrastructure. Shops in Manali have been swept away, and vehicles have been washed away by flash floods in areas such as Nullah in Kullu, Kinnaur, and Chamba. The agricultural sector has also suffered losses due to the destruction of farmland.
Adverse Effects on Rivers and Water Bodies
The major rivers of Himachal Pradesh, including Ravi, Beas, Satluj, and Chenab, are currently experiencing high water levels due to heavy rain. Authorities have urged both tourists and commuters to avoid traveling during such conditions and to refrain from venturing near river bodies. The increased water levels pose a threat to safety and have the potential to cause further damage if precautions are not taken.
The heavy rain and consequential landslides in Himachal Pradesh have resulted in the loss of lives, damage to property, and widespread disruption of transportation and infrastructure. The affected districts, including Mandi, Kullu, and Lahaul and Spiti, have experienced the brunt of the devastation. It is essential for residents and tourists alike to exercise caution during such adverse weather conditions and stay updated on official advisories.