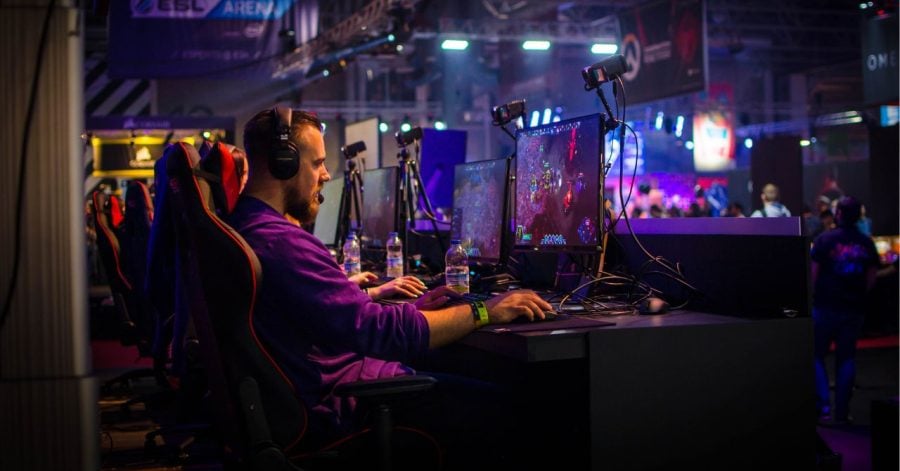 Incorporation of emerging technologies including machine learning, artificial intelligence, data science and blockchain, are required to drive this innovation.
It's interesting to note that the industry is taking the lead in 2023, with a strong start and the opportunity for a carefully designed regulatory framework that might assist foster favourable consumer opinion around online skill-based gaming. The gaming business is expanding rapidly due to a number of trends, such as the unusual junction of skill and entertainment, the establishment of the gaming industry as a respectable profession, and the rising interest in the pitch as a lucrative career path.
The rise of more women in positions of leadership in the gaming business is an interesting development to witness as online gaming gains popularity in tier 2 and tier 3 cities and attracts a larger user base.
Impact of tech advances on the industry
With tech-driven solutions and localised approach taking the centre stage in fanning the flames of the sector's popularity pan-India, emerging startups are providing promising gaming creators access to user-friendly tools for streaming and content editing while on the move. These tools can turn intricate tasks, such as editing gameplay videos, managing live streams, and creating polished videos with layered effects and voiceovers, as effortless as posting a picture on social media. Consequently, this enables the creators to focus on refining their strategies to generate more enriching content for their audience and monitoring and expanding their user engagement.
To further drive the growth of the Indian gaming industry, a constantly changing technology landscape is expected to incorporate emerging technologies, including machine learning, artificial intelligence, data science, and blockchain, among others.
Notably, the imminent mass market rollout of 5G internet, in combination with other factors, is expected to further boost the adoption, popularity, and growth of gaming in India. As 5G technology becomes more widely adopted, an increasing number of individuals will have access to seamless and ultra-fast gaming experiences.
Artificial Intelligence (AI) and Machine Learning (ML) technologies will be employed to offer top-notch user experiences. With the expansion of the gaming industry, businesses will discover how to deliver user experiences on a large scale while utilizing an optimized cloud infrastructure. In addition, the popularity of Augmented Reality (AR) and Virtual Reality (VR) gaming is expected to rise.
As a result of these unique tailwinds, the gaming sector is projected to experience a nearly fourfold increase and reach a staggering $8.6 billion market value by 2027. In the forthcoming years, achieving the goal of producing top-quality gaming content will depend heavily on the development of indigenous tech-driven platforms.
Investment boom
Infusing capital not only ensures adequate resources for start-ups but also attracts a pool of talented individuals to the gaming ecosystem, driving innovation and entrepreneurship.
The growth prospects of the online gaming industry are highly attractive for investors, as evidenced by the sector's impressive performance in recent years. As per estimations, India's gaming industry has received investments worth $350 million from venture capital firms between 2014 and early 2020. A recent report by investment banking platform Maple Capital Advisors highlights that gaming start-ups in India have secured $1.6 billion in investments in just nine months until September 2021, surpassing the total value of investments made in the sector over the past five years.
As the online gaming industry continues its upward trajectory, marquee venture capitalists and large corporations will continue to pour significant funds into gaming start-ups to capitalize on emerging opportunities and maximize their profits.
Way forward
As more Indian gamers take up gaming as a serious profession, gaming start-ups will be investing in developing cutting-edge tech solutions to meet the demands of an increasingly discerning user base. These innovative solutions will range from improved mobile gaming experiences to sophisticated virtual and augmented reality games that blur the lines between the physical and digital worlds.
Amidst this, establishing a strong, well-organized, and consistent regulatory environment is crucial for India to address current challenges. Through the implementation of a succinct and comprehensive legal and regulatory framework, the government has the potential to not only augment revenue but also galvanize foreign investment in Indian game development studios, thereby offering an unparalleled, all-encompassing enhancement to the sector.