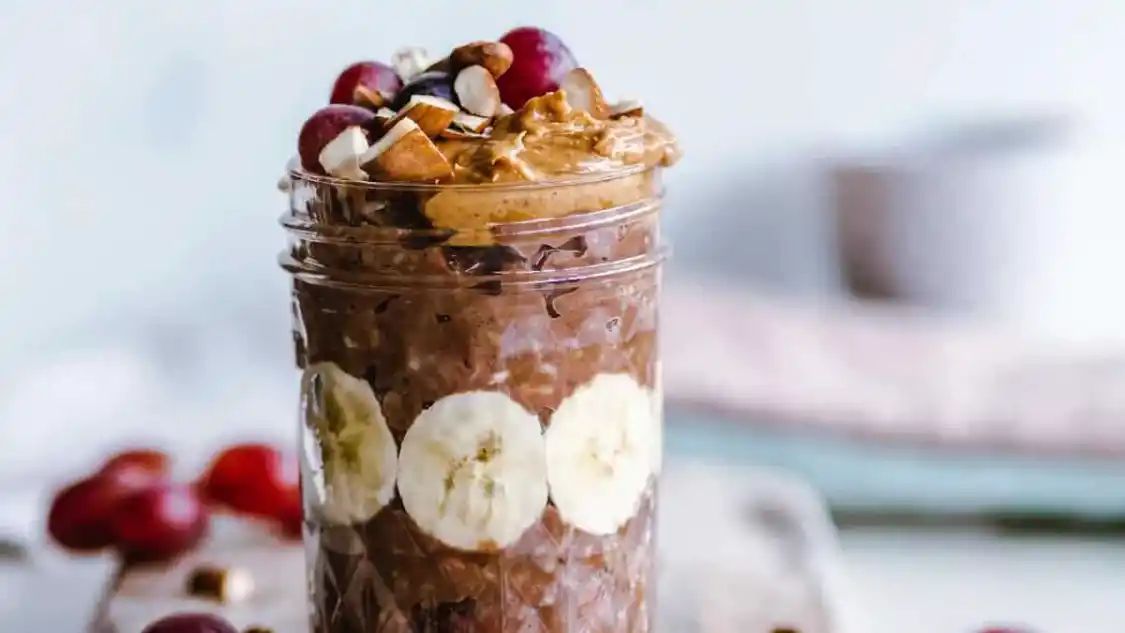 Have you consumed any oatmeal so far today? One that has blueberries and chopped walnuts on top? Let's get right to the point: Oatmeal is healthful, despite what anyone with a fear of carbohydrates will tell you.
Oats are an excellent source of whole grains and contain beta-glucan, a heart-protective starch that may lower high cholesterol levels and possibly reduce the risk of getting various cancers. Due to their high fibre content (and rich texture), they are particularly filling for breakfast and will prevent you from feeling the want to eat before lunch. They are also GI-friendly due to the fibre they contain, which may help with better digestion and promote regularity. The finest food to eat when on a diet to lose weight is overnight oats. They are sweet and frozen, which is a treat for the palate. In contrast to how overnight oats are often prepared, this meal combines oats, cheese, and fruits. It contains a lot of calcium, fibre, and vitamins. It is a delicious and nutritious boost that is filled with power. If you like, you can use almond or soymilk instead of dairy products.
Advantages of oats
Control the blood sugar rise.
There are antioxidants available.
Strengthens the good bacteria in the gut.
Makes you feel full to help you manage your weight.
Helps to relieve constipation
Lessens itchiness and skin inflammation.
Lowers the possibility of colon cancer.
Ingredients
Dry oatmeal
Plain Greek yoghurt (nonfat)
Milk (2% milk, 1% milk, or skim milk)
Method
In a medium bowl, mix the oats, yoghurt, milk, syrup, lemon zest, and poppy seeds. Fill your pint jar with half of the mixture (or another suitable food-safe container). Add half of the fresh blueberries on top.
Next, evenly distribute the remaining oat mixture throughout the container. Finish by adding the last of the fresh blueberries. Overnight chill with plastic wrap or the jar lid on top.
You can eat this breakfast straight from the refrigerator after at least eight hours. There is no need to boil overnight oats.