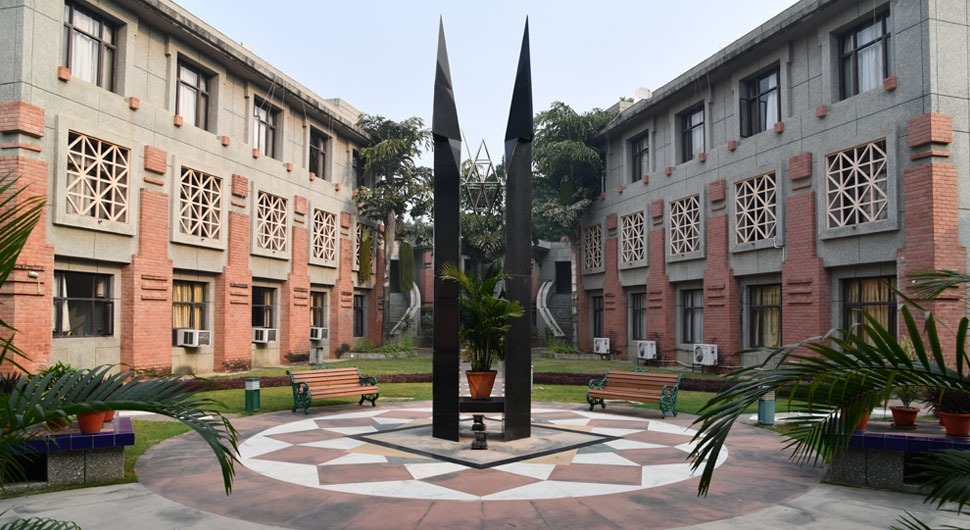 ➢ The first-of-its-kind 16-month program will start from August 2023
➢ The last date to apply for this program is 30th June 2023
➢ The students will be given 1:1 mentoring and a chance to get mentorship under
an alumni entrepreneur
➢ The students will have the option to intern with the entrepreneurial ecosystem or
study abroad at partner institutions
Lucknow,04-May-2023: In line with Prime Minister's vision to unleash the
entrepreneurial spirit of India through programmes like 'Make in India' and NEP – New
Education Policy's focus on developing entrepreneurial competencies in students,
Indian Institute of Management Lucknow is launching a full-time 16-month MBA
program in Entrepreneurship and Innovation starting from August 2023. This program
will be the first of its kind offered by any IIM and will aim to provide students with the
necessary knowledge and skills to become successful entrepreneurs and innovators.
The last date to apply for MBA in Entrepreneurship and Innovation at IIM Lucknow is
30th June 2023. Interested candidates can apply using the link –
https://www.iiml.ac.in/admissions.
The MBA in Entrepreneurship and Innovation program is looking for candidates who
have a strong desire to create their own venture to solve a significant problem. Ideal
candidates should have enthusiasm, passion, and the drive to initiate their own
venture, as well as academic knowledge, problem-solving abilities, and critical
thinking skills to implement their idea. Additionally, candidates should possess
communication skills and a practical mindset to execute their plan.
The salient features of the program are as follows:
➢ The MBA in Entrepreneurship and Innovation program curriculum is based on a
philosophy and pedagogy of entrepreneurial knowledge and skills (50%) and
industry inputs, immersion, and mentorship (50%).
➢ Multi-disciplinary courses will cover all areas of management and allied fields,
with content and materials relevant to start-up ventures.
➢ The program will offer mentorship opportunities with IIM Lucknow's pool of over
500 entrepreneur alumni.
➢ Students will receive guidance in business plan preparation, working with
venture capitalists to refine it, obtain funding, and prepare for launch.
➢ The program will provide options for gaining international entrepreneurial
experience through visiting partner institutions abroad or working with IIML's two
incubators or partner incubator.
To be eligible for admission into the MBA in Entrepreneurship & Innovation program,
candidates must have a bachelor's degree or equivalent in any discipline as per the
requirements of eligibility of Common Admission Test (CAT) conducted by IIMs.
Candidates must also have a valid CAT 2022 score or valid GMAT score of the GMAT
taken after 1st January 2021. The total fee for this program will be Rs. 14,30,000 /-.
Further information about the program can be found on the program website:
https://www.iiml.ac.in/programmes/post-graduate-programmes/mba-e-and-i.
IM Lucknow currently has two incubators on its campus: IIML Enterprise Incubation
Centre (a section 8 company) and SIDBI Incubator. The students of this program will
leverage the support of our incubated companies, besides the expertise and value
that IIM Lucknow's incubators have created over the years.
Speaking about the first-of-its-kind MBA program from an IIM, Prof. Archana Shukla,
Director, IIM Lucknow, said, "IIM Lucknow has developed an entrepreneurial
ecosystem with our two successful incubators. The MBA – E & I program leverages and
strengthens the ecosystem. The program is unique as we bring in admission and
curriculum philosophy that is based on skills development and aims at unleashing the
entrepreneurial spirit."
The program seeks to achieve an outcome whereby at least 40% of graduates have,
within one year of graduation, launched a venture that has successfully attracted
external funding or investment, such that it is able to evolve to the next stage of
growth.
About IIM Lucknow
The Indian Institute of Management Lucknow, established in 1984, is the fourth in the prestigious IIM family of management schools to be established in India after IIM Calcutta, IIM Ahmedabad and IIM Bangalore. In 2005, IIM Lucknow expanded its area of influence in the realm of management education by becoming the first IIM to set up a satellite campus exclusively for Executive Education at NOIDA in Delhi NCR region.
IIM Lucknow is accredited by AACSB and AMBA while its EQUIS Accreditation is ongoing. The institute features in the prestigious FT -100 Top Global Business schools for both our 2-year Flagship PGP program and One-year IPMX Program.
It is also consistently ranked amongst top business schools in the NIRF Rankings. IIM Lucknow was the first IIM to start a 2-year full time MBA program in Sustainable Management 8 years back. It also has a long-standing full-time MBA program in Agri Business Management.
Throughout its last 38 years journey IIML has touched millions of lives through its academic programs, executive education programs, research and consulting. The centres for excellence at IIM Lucknow including the Centre for Public Policy, Centre for Food and Agribusiness Management, Centre for Business Sustainability, Centre for Marketing in Emerging Economies, to name a few, regularly carry out evidence-based research and interventions in public policy and management practice. Faculty of IIM Lucknow also feature in top 2% of global scientists for research output and impact.
The alumni of IIM Lucknow now occupy top positions in the world of business, public policy and in several other fields. Situated in a city known for its cultural heritage, the campus is spread over more than 190 acres of beautifully landscaped area. With its foundation in the city of "Tehzeeb", IIM Lucknow as well inculcates human values and professional ethics in the students to help them make a positive impact not just on the nation but on a global platform.
IIM Lucknow is an ideal setup conducive to learning, accessibility and excellence.
Follow IIM Lucknow on:
Twitter: IIM Lucknow
LinkedIn: IIM Lucknow
Facebook: IIM Lucknow
Instagram: IIM Lucknow
YouTube: IIM Lucknow
______________________________________________________________________________
MEDIA CONTACT FOR IIM LUCKNOW
Bhavani Giddu – Footprint Global Communications
Cell: 99995 00262 / Email: [email protected]
Nita Samantaray – Footprint Global Communications
Cell: 87637 27091 / Email: [email protected]
Akhil Vaidya – Footprint Global Communications
Cell: 98821 02818 / Email: [email protected]