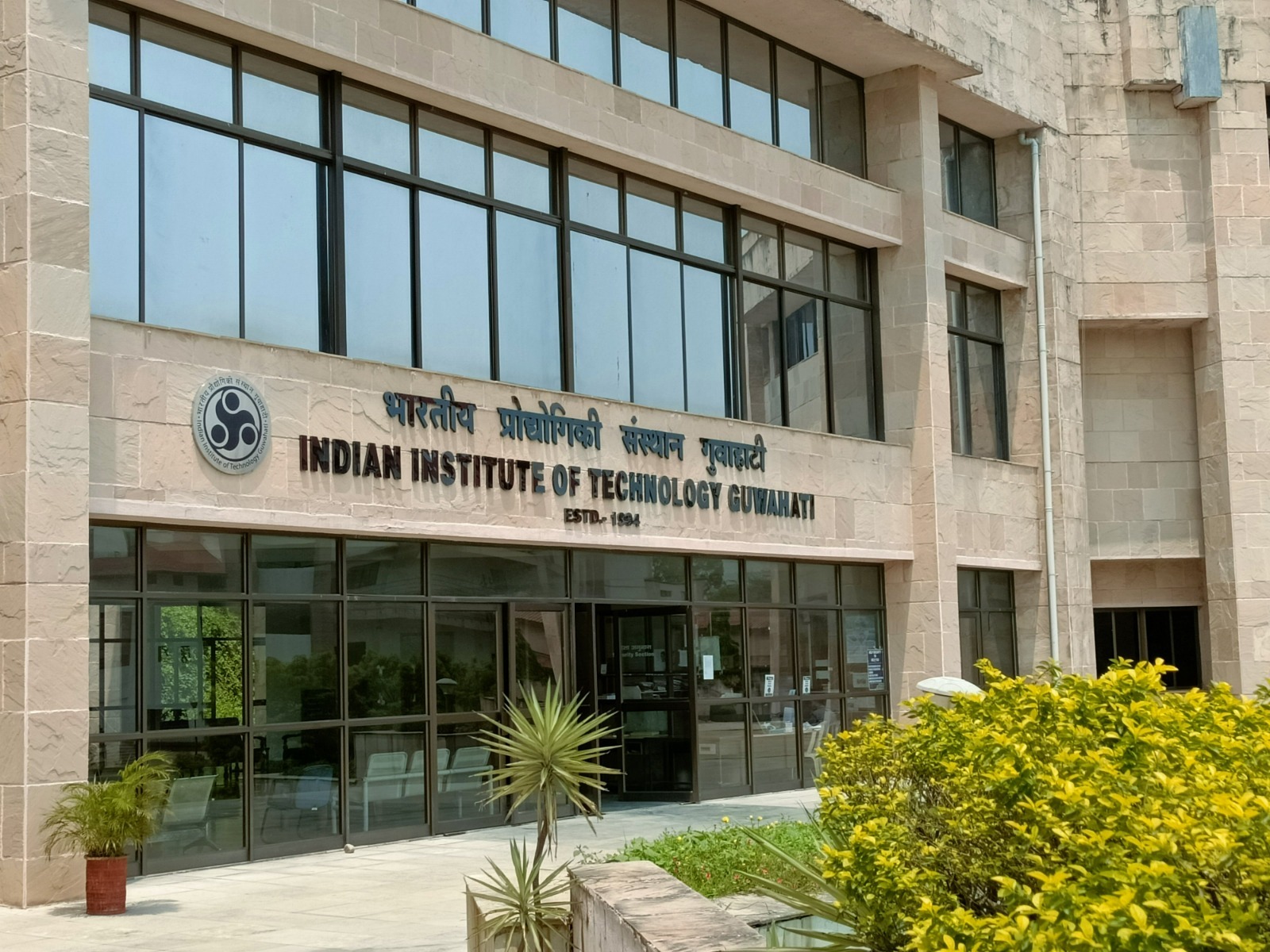 The Institute has signed an MoU with the Industry partner to work on the development and commercialization of products and solutions for EV Transportation
GUWAHATI, 17th April 2023: Indian Institute of Technology Guwahati has recently signed a Memorandum of Understanding (MoU) with Tata Elxsi, a leading global technology services provider for the Automotive and Transportation industry, to jointly work on developing and commercialising state-of-the-art solutions for the Electric mobility market. The MoU was signed between Prof. Parameswar K. Iyer, Officiating Director, IIT Guwahati and Mr. Manoj Raghavan, Chief Executive Officer and Managing Director of Tata Elxsi in the presence of Prof. Praveen Kumar, Dept. of Electronics and Electrical Engineering, IIT Guwahati, and Mr. Anil Radhakrishnan, Director Products, and Mr. Atul Kulkarni, Chief Technical Officer, Tata Elxsi.
The collaboration between IIT Guwahati and Tata Elxsi will bring together researchers and experts for advanced research in the fields of Material Science, Digital Twins, and Deep Artificial Intelligence and Machine Learning techniques.
Speaking about IIT Guwahati's collaboration with Tata Elxsi, Prof. Parameswar K. Iyer, Officiating Director, IIT Guwahati said, "Electric vehicles are being increasingly considered the solution to carbon emissions from the transportation sector and there is an essential need to create more future-ready solutions in the EV automotive and transportation industry. The shared knowledge between IIT Guwahati researchers and Tata Elxsi team will help in building a research ecosystem in this field and its commitment to further strengthen the partnership going forward will help in achieving the Government of India's mission of making our country 'Atma Nirbhar'."
One key area of work under this collaboration will be the digital analysis of electrical signature data for traction motors which underpins EV mobility across segments including Automotive and Rail. The solution will provide deep insights for pro-active fault prediction, maintenance schedule formulation, and traceability for design and manufacturing defects.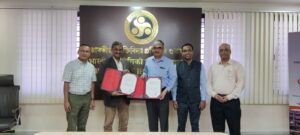 Speaking about Tata Elxsi's collaboration with IIT Guwahati, Mr. Manoj Raghavan, CEO and MD of Tata Elxsi, stated, "This collaboration will bring together the best minds from Tata Elxsi and IIT Guwahati to envisage and develop future-looking solutions for the fast-evolving space of electric mobility. The fault analysis solution is an excellent example of how industry-academia collaboration can bring together original thinking and application of the latest digital technologies to solve very specific industry needs from operators, OEMs and system suppliers in the transportation industry."
The collaboration between IIT Guwahati and Tata Elxsi will enable both collaborators to apply their research capabilities to real-world problems, advancing state-of-the-art predictive maintenance.
About Tata Elxsi
Tata Elxsi is a global design and technology services company headquartered in Bangalore. It addresses the automotive, broadcast and communications, consumer electronics, and healthcare industries, supported by a global network of design studios and development centers.
Tata Elxsi works with leading OEMs and suppliers in the automotive, off-road and rail segments for R&D, design, and product engineering services from architecture to launch and beyond. It combines domain experience across Autonomous Driving, Connected vehicles, Electric Mobility, and digital technologies such as Artificial Intelligence, Analytics, Cloud, and IoT.
ABOUT IIT GUWAHATI
Indian Institute of Technology (IIT) Guwahati established in 1994 has completed 25 years of glorious existence in 2019. At present, the Institute has eleven departments, nine inter-disciplinary academic centres and five schools covering all the major engineering, science, healthcare, management and humanities disciplines, offering BTech, BDes, MA, MDes, MTech, MSc, MBA and PhD programmes. The institute offers a residential campus to 435 faculty members and more than 8,000 students at present.
IIT Guwahati has retained the 7th position among the best engineering institutions of the country and 8th position in 'Overall' Category in the 'India Rankings 2022' declared by the National Institutional Ranking Framework (NIRF) of the Union Ministry of Education.
IIT Guwahati is the only academic institution in India that occupied a place among the top 100 world universities – under 50 years of age – ranked by London-based Times Higher Education (THE) in 2014 and continues to maintain its superior position even today in various International Rankings. IIT Guwahati gained rank 37 globally in the 'Research Citations per Faculty' category and overall 384 rank in the QS World University Rankings 2023 released recently.
Among other frontier areas of research and innovation, IIT Guwahati is working towards augmenting critical science research initiatives in Genomics, Developmental Biology, Health Care and Bioinformatics and Flexible Electronics, among numerous other areas.
Please follow IIT Guwahati on: TWITTER / FACEBOOK / LINKEDIN / YOUTUBE / INSTAGRAM
MEDIA CONTACT FOR IIT GUWAHATI
Bhavani Giddu – Footprint Global Communications
Cell: 9999500262 / Email: [email protected]
Akhil Vaidya – Footprint Global Communications
Cell: 98821 02818 / Email: [email protected]
Kajal Yadav – Footprint Global Communications
Cell: 88059 66194 / Email:  [email protected]
Sudeshna Gupta – Footprint Global Communications
Cell: 91019 06449 / Email: [email protected]