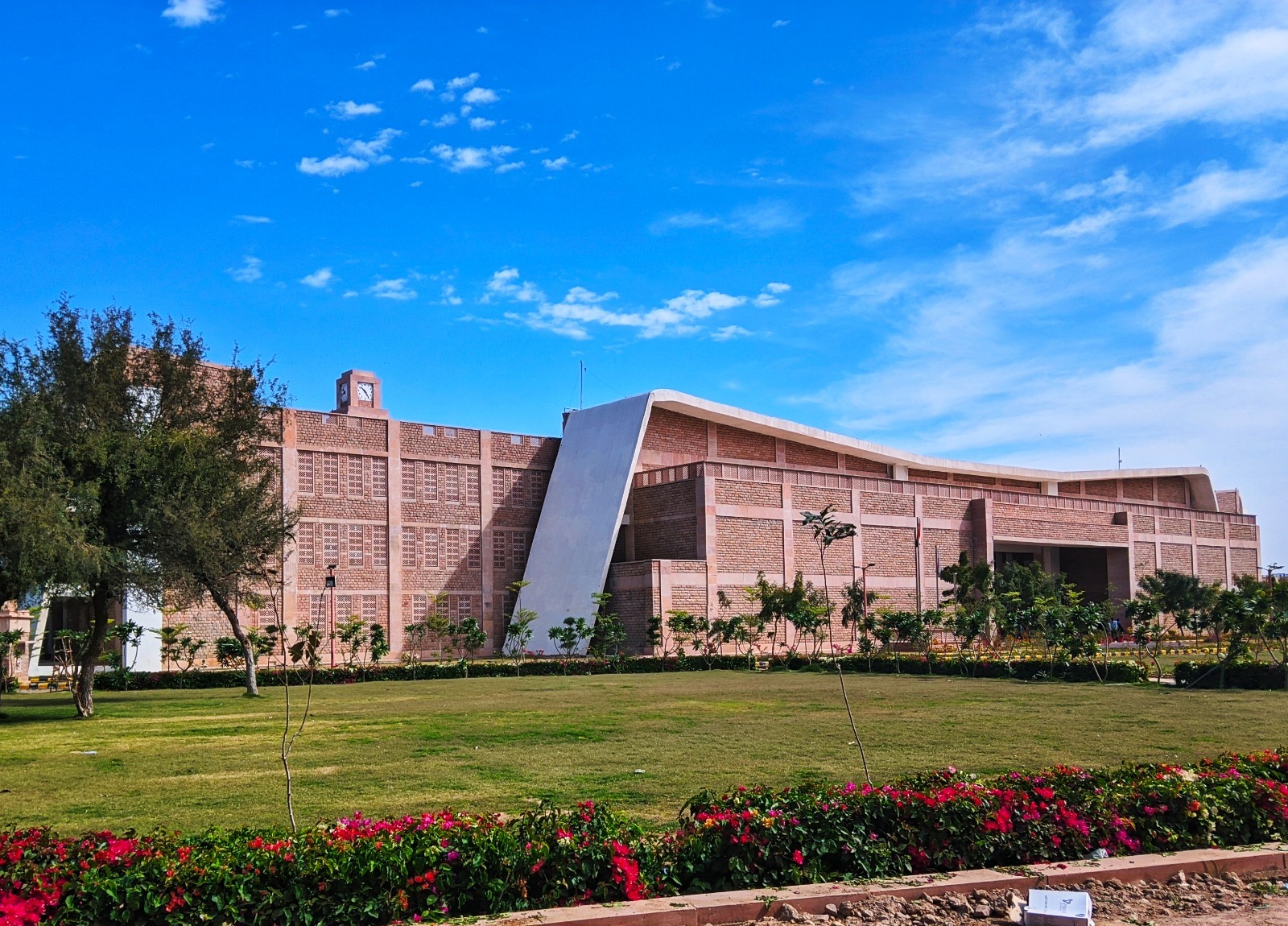 IIT Jodhpur and Jodhpur City Knowledge and Innovation Foundation (JCKIF) launch
JODHPUR,02-June-2023:Indian Institute of Technology Jodhpurand Jodhpur City Knowledge and Innovation Foundation (JCKIF), an initiative of the Office of the Principal Scientific Adviser to the Government of India, are proud to announce the launch of two specialized training programmes aimed at equipping professionals with essential skills and knowledge in the areas of Government e-Marketplace (GeM) and General Financial Rules (GFR) 2017. The last date to register for both the programme is 9th June 2023. The programme for GFR 2017 will be held on 10th and 11th June 2023. Whereas, the programme for GeM will be held on 17th and 18th June 2023. The interested candidates can register themselves for both GFR 2017 or GeM or both on https://docs.google.com/forms/d/e/1FAIpQLSfpcsVX9ZLaAgDznNBPcsZS1M5zwPGHSUk6SB4VqH1MLL1wfQ/viewform.
By participating in the Specialized Training Programmes on Government e-Marketplace (GeM) and General Financial Rules (GFR) 2017, individuals can acquire valuable knowledge and skills that are essential for navigating the GeM platform and ensuring compliance with financial regulations in government departments. These programs provide participants with a solid foundation to optimize procurement outcomes, promote transparency, and effectively manage financial matters. Investing in these training opportunities will empower individuals to contribute effectively in their roles and make a positive impact in their organizations.
Both these specialized programmes will be conducted by experienced subject matter experts, who will deliver engaging lectures and case studies to provide participants with practical insights and real-world applications. The programmes are designed for professionals from government departments, public sector enterprises, educational institutions, and individuals interested in enhancing their knowledge and skills in GeM and GFR 2017.
The training programmes will be conducted in a hybrid mode, offering participants the flexibility to attend sessions either in person at the IIT Jodhpur campus or online through virtual platforms. Participants will receive certificates upon successful completion of the programmes. Candidates must note that the registration link for both the Specialized Training Programme on Government e-Marketplace (GeM) and Specialized Training Programme on General Financial Rules (GFR) 2017 is now open. The officers and staff presently dealing with or likely to beassociated with public procurement of goods, works and services will be benefited by these programmes.