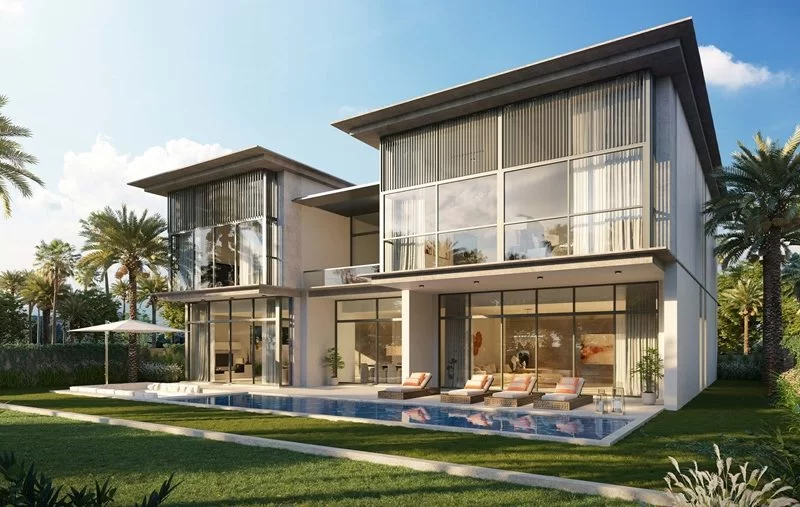 The 4,790-square-foot property is a part of a very premium residential development.
The most recent lease deal for a residence on the Palm Jumeirah is more proof of the increasing demand for luxury residences in Dubai.
Due to the tenant's desire to live in one of Dubai's most prestigious residential developments, the Omniyat One on Palm Jumeirah, a four-bedroom penthouse at the famous man-made island, secured a staggering Dh1.7 million rental agreement for a year.
One of the largest single-unit rental deals in Dubai this year was completed by Metropolitan Premium Properties (MPP), a full-service real estate firm and the flagship property company of the Metropolitan Group.
A home on the Palm Jumeirah was hired for Dh4 million for a six-month period in November. This would be equivalent to a record-breaking Dh8 million over the course of a year, beating the previous mark of Dh7.5 million established by a property in Emirates Hills in 2021.
The building's 4,790-square-foot penthouse, according to Metropolitan Premium Properties' Aleksandr Mylnikov, is a one-of-a-kind possibility.
"Despite the exorbitant rental cost, the four-bedroom penthouse was in popular demand because it provides breathtaking views of the Palm Jumeirah. I represented both the landlord and the tenant, so the deal was completed swiftly," he stated.
One at Palm Jumeirah is located at the track of Palm Jumeirah. It is a brand-new, high-end residential project from Omniyat that has a select number of 94 excellent residences that are overseen by Dorchester Collection.
The award-winning firm Soma Architects constructed, created, and developed the ultra-luxury property. With contemporary facilities and stunning views of the Arabian Gulf, it offers three- and four-bedroom apartments.
According to Mylnikov, "we are receiving more and more enquiries for comparable high-end properties that overlook the Dubai cityscape and the Arabian Gulf."