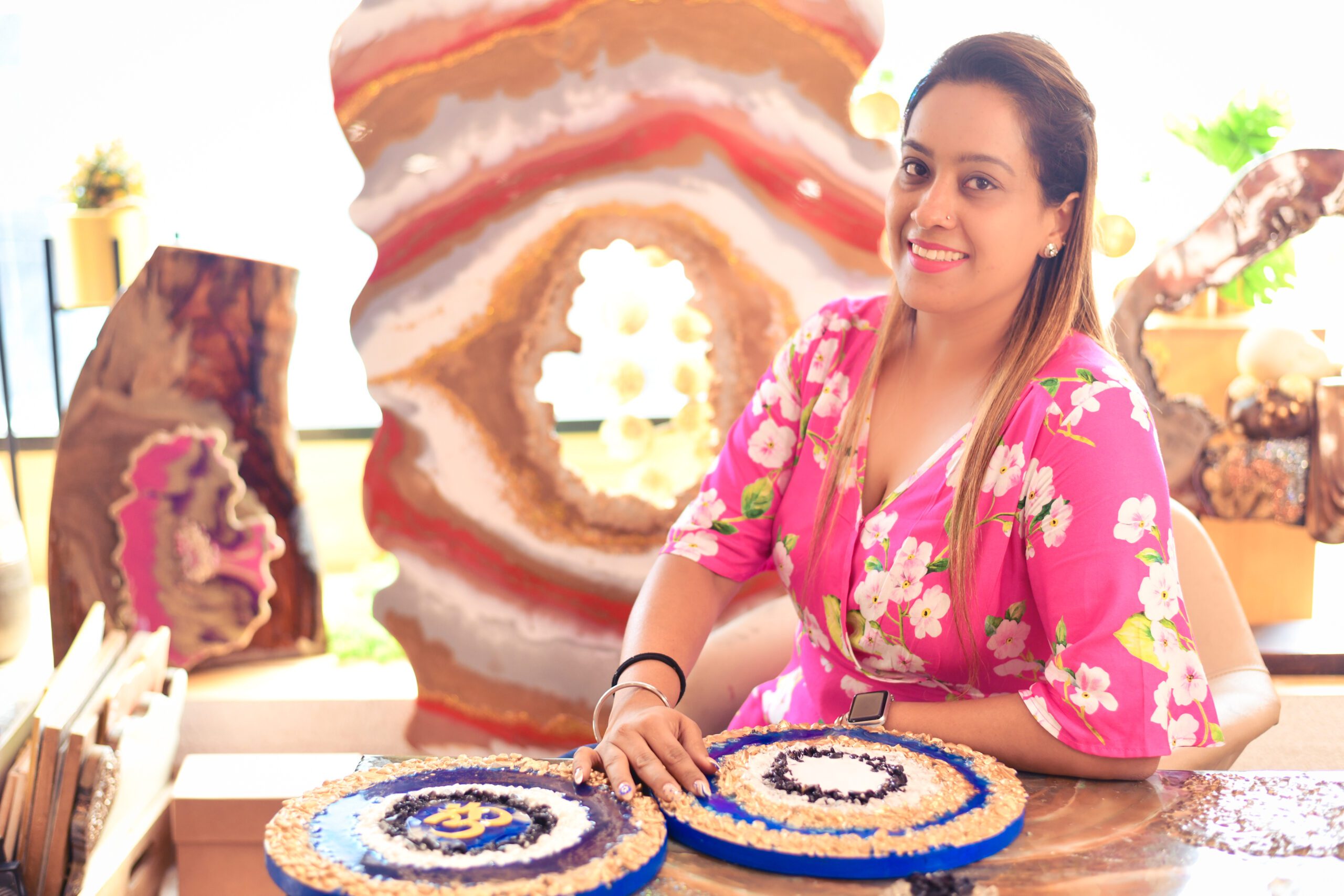 "Let us be the flowers of love and let us spread the beauty of happiness". This quote truly defines "Artista" owns by Preeti Anand for whom spreading joy is the main aim behind her own line of resin art products called Artista which is now an very well established brand.
The entrepreneur journey of Preeti Anand is very much inspiring for all the young generations and especially for all the married women that despite being indulge into family responsibilities how one can achieve and fulfil their dreams.
Preeti was blessed with an aesthetic sense and an observant which attracted her to various art forms throughout her life. However, she pursued it only as a hobby until the pandemic struck. When the lockdown was announced, Preeti decided that she could spend her time in a more productive way by giving a physical expression to her creativity. So during the nationwide lockdown in September 2021, with an initial capital of Rs 50k, Preeti began her artistic venture 'Artista'.
The enthusiastic attempt
Preeti in her own words shared "I could not have done this without the help and support of my husband, who encouraged me to pursue my art professionally. We offer handmade resin products which include trays, coasters, plates, clocks, tables and more. We also offer themed products like Evil Eye, Hamsa and Om,"
 Product catalog of Artista will tell about Preeti's fondness for color and customization. She uses rainbow colors and makes sure that each product is attractive in its own way. From a variety of techniques to exquisite finishes, her products can be used for a long time. Products can be customized according to the clients preferences of size, color, name and quantity. Her passion and adherence towards her art has earned her the appreciation of many clients, who have shared their experience and testimonials after using it.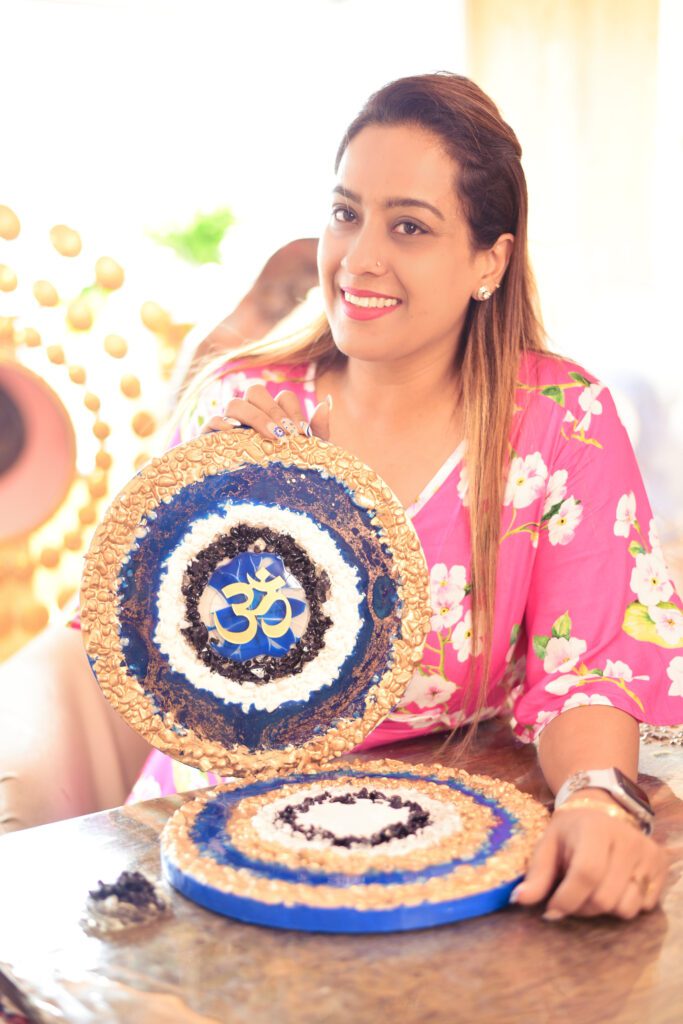 Sprawling Smiles and Happiness
Preeti said "My goal is to bring a smile to clients face through my art. I enjoy creating unique pieces and being a small part of client's lives through Artista. In a short period of time we have created name plates, wall art, furniture, tables, key chains and many more products with the help of resin. Since themes like evil eye and hamsa are currently trending, we have created a special line using these motifs for our clients. We have got an overwhelming response to these categories and they have been one of our best sellers."
Currently Artista operates from its own studio space in New Delhi and also takes orders through its Instagram page. The brand has successfully completed over 500 orders from numerous customers across the country. In the next 5 years, Preeti dreams to expand Artista as a successful brand in the future and to move to a bigger studio space where she can experiment with different materials too.
Know more