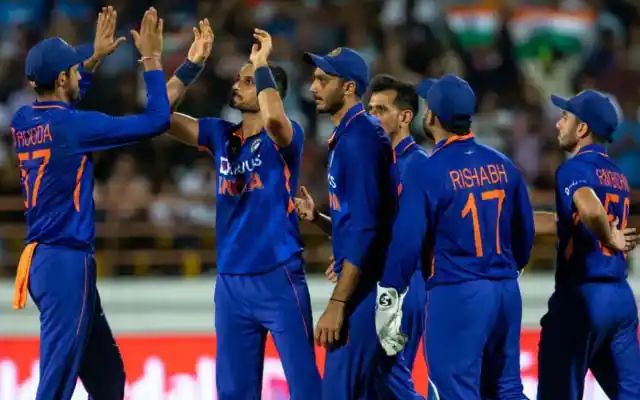 In the second game of the Super 4 round of the Asia Cup on Sunday, September 4, at the Dubai International Stadium, the arch-rivals India and Pakistan played out a nail-biting thriller that lived up to its reputation and created a duel for the ages.
On the penultimate delivery of the game, The Men in Green prevailed by five wickets after surviving an exciting conclusion. But if both teams make it to the championship game, there may be a third game of the highly anticipated match in the tournament.
With this dramatic triumph, Babar Azam's team made amends for their loss to their bitter rivals in their tournament opener on August 28. Pakistan, one of the favourites to get to the finals, made significant progress in that direction during the Round Robin-style Super 4 stage.
However, things are not as simple for India as they now require two victories against an in-form Sri Lanka and a resurgent Afghanistan after their devastating loss to Pakistan. If India wins both of their games but Sri Lanka defeats Pakistan, all three teams will finish with four points, and Afghanistan will be eliminated. Rohit Sharma's team will need to win both of those games handily.
With a close loss, India's NRR is not suffering as much right now, while Sri Lanka has a higher NRR of 0.589. Pakistan has an NRR of 0.126, while India has a similar NRR but is in the negative. India and Pakistan will play each other again on September 11 if India wins both of its games and Pakistan defeats Sri Lanka. But team India will need to be prepared to win large if Sri Lanka is able to defeat the Men in Green.
The Indian bowlers will need to show up after a poor performance against Pakistan.
As Sri Lanka and Afghanistan are perfectly capable of defeating anyone on their day and playing a brave brand of cricket, India's path to the final is not going to be a simple one. The reigning champions will need to step up their performance, particularly the bowlers who have had a lacklustre season thus far.
If Pakistan and the seven-time champions of the Asia Cup do make it to the top match on September 11, it will be another exciting match between the two longtime rivals, with The Men in Blue seeking vengeance for yesterday's tight loss. On Tuesday, India will play Sri Lanka in a game that must be won.