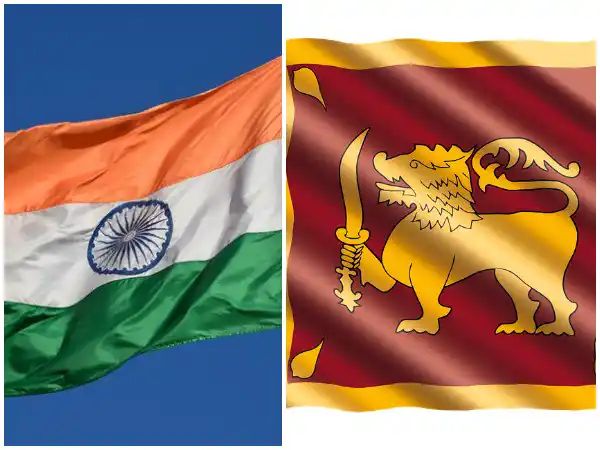 According to a media report, India has surpassed China to become Sri Lanka's top bilateral lender with a total of USD 968 million in loans in the first four months of 2022.
China has been Sri Lanka's top bilateral lender over the past five years, from 2017 to 2021, disbursing USD 947 million, of which USD 809 million came from market borrowings from the China Development Bank, according to the Daily Financial Times (FT) and public finance.lk, respectively.
It claimed that the Asian Development Bank (ADB), which disbursed funding totaling USD 610 million in 2021, was the largest multilateral lender over the previous five years.
According to Daily FT, India has disbursed USD 377 million and ADB has disbursed USD 360 million, accounting for 76% of all disbursements in the first four months of 2022.
Meanwhile, India's Permanent Representative to the UN, Ruchira Kamboj, stated that India had donated approximately USD 4 billion in food and financial support to Sri Lanka during a UNGA Annual Joint Debate on the Reports of the Peacebuilding Commission (PBC) and Peacebuilding Fund (PBF).
By giving approximately USD 4 billion in food and financial aid over the past few months, we have continued to assist our close friend and neighbour Sri Lanka in ensuring food security in the area, according to Kamboj.
India delivered 21,000 tonnes of fertiliser to its neighbour and country in crisis, Sri Lanka, on August 22.
The Indian High Commission in Colombo, Sri Lanka, tweeted, "Adding to the fragrance of friendship and collaboration. High Commissioner officially handed over 21,000 tonnes of fertiliser supplied under India's particular support to the people of Sri Lanka."
The fertiliser will help Sri Lankan farmers and contribute to food security, the Indian High Commission said. "This follows 44,000 tonnes supplied last month under Indian support totaling about USD 4 billion in 2022. It demonstrates benefits to the people from close ties with #India and mutual trust and goodwill between #India and #Sri Lanka."
India has been in the forefront of providing Sri Lanka with economic aid in accordance with their needs and is one of the nations that has given the most aid during a time of need.
Sri Lanka has been going through a worsening economic crisis since the start of 2022, and the government has stopped paying back its international creditors.
Numerous Sri Lankans are suffering from food and fuel shortages as a result of the country's severe economic crisis. Since the COVID-19 pandemic began, the economy has been in a free fall.
Sri Lanka is also struggling with a lack of foreign currency, which has, incidentally, interfered with its ability to import food and fuel and resulted in power outages throughout the nation.