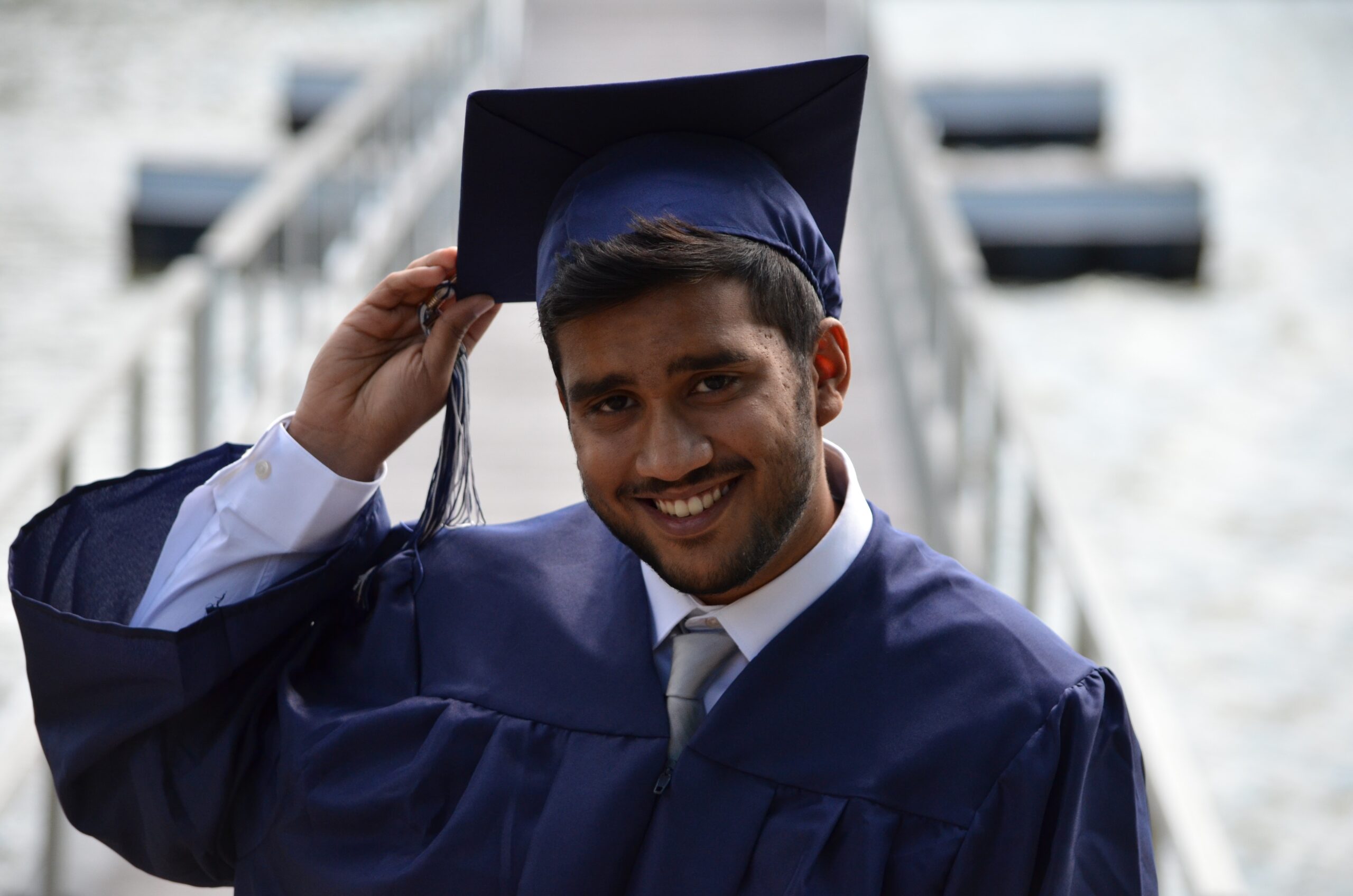 According to a report, the education system in India is flawed to the point where 50% of graduates will be unable to find employment in the future.
The $117 billion Indian education market is expanding, and new universities are opening up at a dizzying rate. Yet thousands of young Indians are graduating with little to no competence, undermining the economy at a critical juncture in its development.
Some of these young individuals, desperate to advance, are paying for two or three degrees in the hope of one day finding employment. They are drawn to the colleges that are springing up inside of tiny apartment complexes or inside of stores in public places. Billboards promoting organizations promising job placement border the sides of highways.
It is an odd paradox. Top technology and management schools in India have produced leaders in international business, like Sundar Pichai of Alphabet Inc. and Satya Nadella of Microsoft Corp. However, thousands of small private colleges at the other end of the spectrum lack regular classes, hire instructors with little training, use dated curricula, and provide no opportunities for internships or job placements, according to more than two dozen students and professionals interviewed by Bloomberg.
Students all over the world are thinking more and more about the value of a degree compared to its price. Globally and in the US, where for-profit colleges have been the subject of government probes, higher education has frequently caused controversy. But in India, the difficulties of schooling are clearly visible.
According to some estimates, it has the greatest population in the world, and the government frequently emphasises the advantages of having more young people than any other nation. In spite of this, a survey by talent evaluation company Wheebox found that 50% of graduates in India will not be employable in the future because of issues with the educational system.
Many companies claim that they have trouble finding qualified candidates to hire. Despite being the largest economy with the greatest growth rate in the world, India's unemployment rate has remained persistently high at more than 7%. In addition, as Prime Minister Narendra Modi tries to lure Chinese manufacturers and investors outside, education is growing to be a major challenge. In his campaign speeches, PM Modi promised to create millions of jobs, and the topic is likely to be heavily addressed leading up to national elections in 2024.
Yeshwinder Patial, head of human resources at MG Motor India, acknowledged that hiring can be difficult because certain skill sets needed for the sector aren't always readily available.
Cities like Bhopal, a thriving city of over 2.6 million people in central India, highlight the complexity of the nation's education growth. Private institutions with large billboards advertising their programmes frequently promise young people degrees and jobs. One such ad reads, "Regular classes & better placements: need we say more?"
Millions of young men and women who are dreaming of a better life in India's grim job market find it difficult to ignore promises like these. In India, young people from middle-class and lower-income households place a great value on higher education degrees that were previously solely available to the wealthy. When questioned by Bloomberg, students gave a variety of justifications for continuing their education, including trying to advance their social standing, enhancing their chances of finding love, and applying for government jobs that need a degree.
Tanmay Mandal, a 25-year-old inhabitant of Bhopal, paid $4,000 for his civil engineering bachelor's degree. He was sure that the degree would lead to a decent job and a better way of life. He wasn't discouraged by the costs, which were excessive for his family's $420 monthly income. Despite the expense, Mr. Mandal claims he ultimately learned very little about construction from instructors who seemed to lack adequate training themselves. He has been unemployed for the past three years because he was unable to respond to technical interview questions.
Mr. Mandal said, "I wish I had attended a better college." Mandal remarked, "A lot of my friends are also unemployed and sitting around." He hasn't given up yet. He didn't find his previous degree useful, but he still wants to escape the embarrassment of being unemployed and inactive. He has so enrolled in a master's programme at another private university since he thinks that getting more degrees will at the very least raise his social standing.
A thriving market with schools offering management, engineering, and civil services training is located in the centre of Bhopal. After ordinary degrees failed to land them the professions of their choosing, students claimed they enrolled in these courses to improve their skill sets and increase their prospects of better career options.
In its ruling, the court stated, "We have noticed a troubling trend of some medical colleges projecting fake faculty and patients to obtain permission for the admission of students." Requests for feedback from the medical college went unanswered.
The medical school is a member of the RKDF Group, which comprises a broad network of institutions in disciplines ranging from engineering to medicine and management and is a well-known brand in central India. The group ran into more controversy the previous year. For their involvement in awarding phoney degrees, Hyderabad police detained the vice chancellor of Sarvepalli Radhakrishnan University of the RKDF Group as well as his predecessor in May of last year. Nevertheless, students could be observed swarming into a number of the Bhopal-based RKDF institutes. Posters of their "Shining Stars" students, who were hired after graduating, were displayed in one branch.
Multiple inquiries for comment to the SRK University and RKDF University of the RKDF group went unanswered. The organisation claims on its website that it offers high-quality education through instruction and the transfer of practical skills while working to establish a solid infrastructure and facilities.
There was another college in Bhopal that was housed in a modest apartment complex. One of the students who attended said it was simple to be in and earn a degree even if you didn't attend classes.
According to the India Brand Equity Foundation, a government trust, the country's education sector is expected to grow from $117 billion in 2020 to $225 billion by 2025. Compared to the US education sector, whose spending is thought to be far above $1 trillion, that amount is still very little. Public spending on education in India has remained constant at 2.9% of GDP, which is far less than the 6% target outlined in the current government's education programme.
Across the nation, there are issues with colleges, and a number of schools in different states are under investigation by the authorities. Students have staged hunger strikes in several regions of India to express their displeasure with the amenities and lack of teachers at their schools. According to a press release from the Directorate of Enforcement, Manav Bharti University, which has its headquarters in Himachal Pradesh, and its promoters were charged in January for allegedly selling bogus degrees. A remark was requested, but Manav Bharti University didn't provide one.
Despite the fact that schools advertise campus placement to students, many fail to deliver on the promise. Students in the eastern state of Odisha protested in 2017 when one university made fictitious job offers during campus placements.
In a 2018 article, Anil Swarup, a former secretary for school education, claimed that out of 16,000 colleges awarding bachelor's degrees to teachers, a significant portion existed just in name.
Anil Sadgopal, a former dean of education at Delhi University and a former member of the Central Advisory Board of Education, which advises the federal government, said, "To say that such so-called degrees are worthless would be by far an understatement." "The entire society becomes unstable when millions of young people are rendered unemployed every year."
Big business faces a hurdle with all of that. Only 3.8% of engineers, according to a report by the human resources company SHL, possess the qualifications required for employment in software-related roles at start-ups.
Mohandas Pai, a board member and co-founder of the private equity firm Aarin Capital as well as a former chief financial officer of Infosys Ltd., stated that "everyone in the IT industry has experience that the graduates need training." Many people are trained for banking by one of the businesses of the Manipal Education & Medical Group, where Mr. Pai serves on the board. They require training since they are not job-ready.
India's educational institutions are governed by regulatory authorities and professional councils. Although the government has stated that it intends to replace all current regulators with a single agency, that proposal is still in the planning stages. An inquiry for comments was not answered by the education department.
With its new 2020 education policy and pledge to raise the calibre of its institutions, the Modi administration is likewise attempting to solve the problems in the educational field. Additionally, it has started the process of permitting prestigious foreign universities to establish campuses and confer degrees within the nation.
For the time being, this generation continues to have difficulty getting employment. According to the World Bank, a third of the country's youth are not employed, enrolled in school, or receiving training, making unemployment a ticking time bomb. Some people end up involved in crime and violence. Indignant young people with poor career prospects disrupted rail and highway traffic last year, and some trains even caught fire.
28-year-old Pankaj Tiwari claims he paid $1,000 for a master's degree in digital communication because he desired a job and a better social standing. His family's annual income is $4,000,000, therefore that was a significant expenditure. Despite campus placements being promised by his college, no employer showed up, and four years later he is still without a job.
"My situation would have been different if I had obtained training and skills in college. I feel as like I squandered my time right now, remarked Mr. Tiwari. I recently obtained paper certifications, however they are useless.