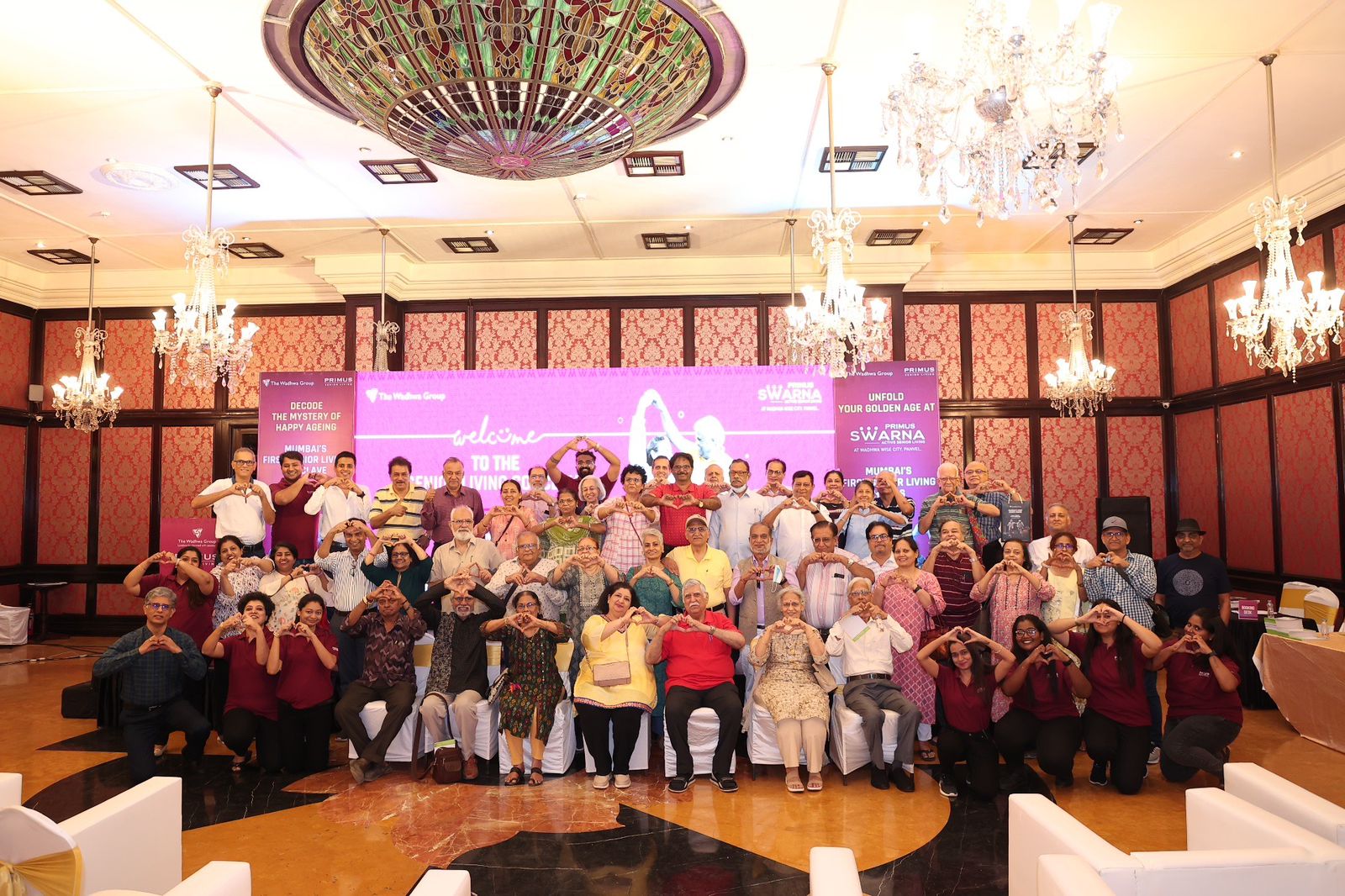 Mumbai, June 15, 2023: The Wadhwa Group, one of India's leading real estate development companies and Primus Senior Living, jointly organised Mumbai's first senior living conclave – 'Decode the Mystery of Happy Ageing', held at MCA Bandra Club, Mumbai. The event saw a record of over 600 seniors from Mumbai, Navi Mumbai and Thane actively participate in two conveniently timed sessions.
The growing necessity of Senior Living in India
According to a recent study by consumer knowledge firm Ormax Compass, there would be 2.4 million senior citizens who will be living on their own by 2031 in the MMR region. Among the notable findings of the study, senior citizens in MMR are prepared to live alone in a nuclear environment. Maharashtra with an estimated population of 125 million has an elderly population share of 11.7%, which is higher than the national average of 10%. It is projected to increase further, to reach a 15% share by 2031.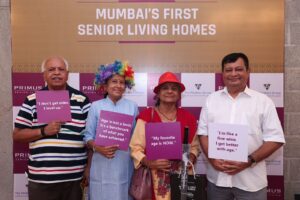 In recent years, a growing number of young Indians are migrating abroad for a better future. Most of their elderly parents prefer staying back in India, in the company of their neighbours and friends. Many of the elderly are affluent, having lavish lifestyles who have worked hard all their lives. They now want to enjoy an independent and care free life along with their spouse. A senior living home provides all the comforts and conveniences that the elderly of our society desire; that of living life to the fullest without being a burden on their children or family.
Why gaining prominence?
Active senior living communities provide a favourable environment in fostering passions of individuals and fulfilling their dreams. Such communities provide a secure environment for individuals, taking care of all their personal needs. These communities provide access to medical facilities, recreational activities and other resources that facilitate healthy ageing with dignity.
Furthermore, studies have shown that senior living communities help reduce depression and loneliness among the elderly by providing a social network of peers and engaging activities. Moreover, such communities allow seniors to remain independent, while receiving the necessary support they need in order to age gracefully.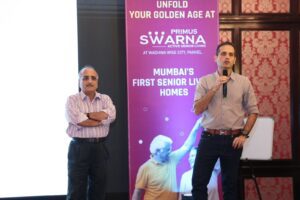 Mr. Vijay Wadhwa, Chairman of Wadhwa Group explains that a projected shift in population by 2050 where near 20% of the country's population will be elders and with 60% of families in India living on their own, highlights the need for more than 320000+ senior living facilities in the country.
"With an ever-increasing elderly population, senior living communities have become essential in helping India's elderly stay healthy, engaged, and happy," he said.
Increase in Life expectancy
India is experiencing a rapid increase in its elderly population due to an increase in the life expectancy of its people. As per 2011 census people aged 60 and above numbered 103 million, accounting for 8.6% of the total Indian population. This increased to 139 million in 2021 approximately 10% of the total population. This trend is expected to continue in the coming years, due to improved medical care and increased access to healthcare services. As a result, elderly people in India are now living longer than ever before.
Mr. Adarsh Narahari, Managing Director, Primus Senior Living explains that loneliness is one of the biggest killers in the world and a number of studies have pointed to this fact.
"Active Senior living communities provide a safe and secure environment where elderly individuals can receive personalised care tailored to their specific situation. These communities help seniors remain active, independent and live with their heads held high, while also promoting healthy aging and increased active life. At these homes, there are teams of experts who work closely with the residents to understand their needs and provide them activities and amenities that will help them follow their passions and interests," he explained.
Range of facilities
Senior living communities typically offer a wide range of facilities to accommodate the varied needs of their residents. Some of these include medical care, recreational activities, transportation, housekeeping, security, and nutrition services. Residents also have access to concierge desks, nurses, and other onsite professionals providing 24-hour assistance.
No longer a stigma
A key factor driving the increase in demand for senior living homes is the fact that it is no longer considered a stigma to be living in such senior living homes. With an increased focus on providing seniors with comfort and independence, more and more elderly are opting to move to these homes. The combination of a safe and secure environment, dedicated amenities and services, and lush greenery makes it an ideal place for India's elderly to enjoy their golden years.
Looking at the huge demand and growing potential in this space, The Wadhwa Group and Primus Senior Living have come together to bring Mumbai's first senior living home – Primus Swarna situated at Wadhwa Wise City, Panvel. This senior living enclave is part of an integrated development which is spread across 200 acres of verdant surroundings; in the lap of nature, but yet well connected to Mumbai.