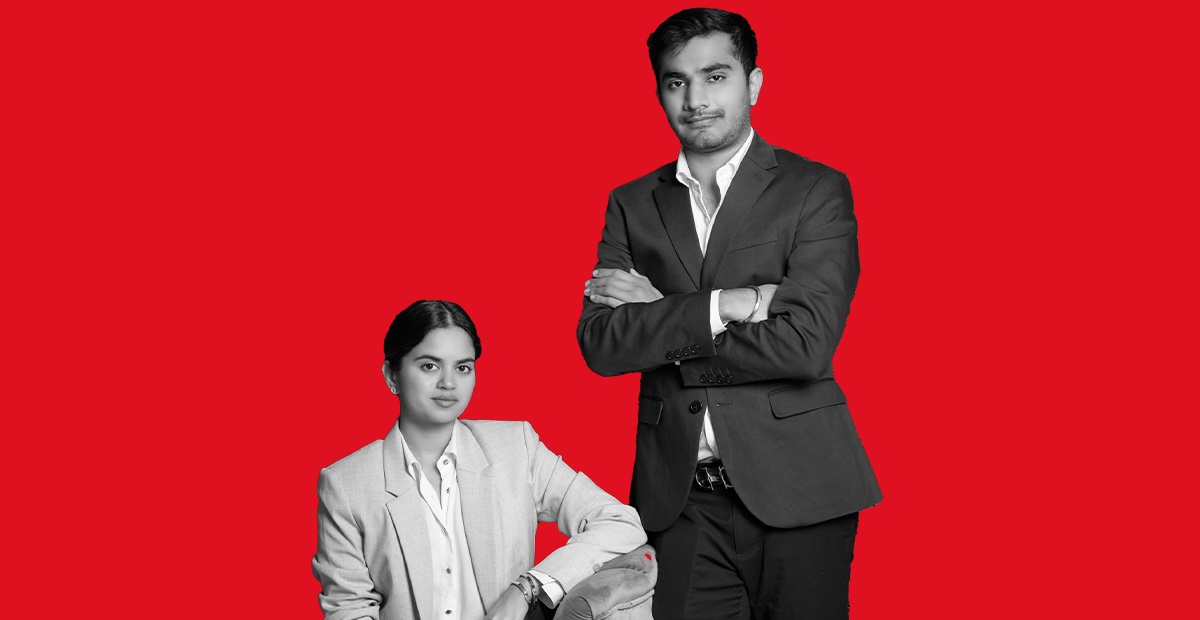 With their plant-based alternatives at The Himalayan Organics, MBA grads and vegetarians Suditi Sharma and Vaibhav Raghuwanshi are resolving the dietary supplement conundrum for vegetarians in India.
India has the greatest percentage of vegetarians of any nation at over 400 million. Suditi Sharma and Vaibhav Raghuwanshi, former classmates and MBA grads, bonded over their common struggles in founding Himalayan Organics.
In contrast to countries like the US, where people tend to rely more on dietary supplements and view medicine as a last resort, Indians are more dependent on medicine than dietary supplements, which fall under preventive healthcare. Vaibhav made this observation while working as a digital marketing specialist at a health and dietary supplement company.
According to the inventors, many vegetarians forgo essential nutrients like Omega 3, which was previously only available in India as fish oil and not as a vegetarian dietary supplement.
In order to fill this need, Suditi and Vaibhav started their entrepreneurial journey in 2018 by establishing Himalayan Organics in Indore (under the parent firm Vlado Sky Enterprise). The public's education and understanding of dietary supplements was essential for success in the market. A direct-to-consumer firm, it provides its customers with free lifetime doctor consultations and dietician support in addition to 55 plant-based and 25 organic certified supplements that are inexpensive and natural.
The dietary supplements, which range in price from Rs 450 to Rs 1100, can be found on around 20 different online stores, including its own website as well as Amazon, Flipkart, Nykaa, Purplle, Nutrabay, and 1mg.
It is concentrating on online channels at the moment, but it is working with chain retailers to grow its offline network. According to Vaibhav, the brand will be available in 1500–15,000 offline outlets across the nation. The business owners claim that after serving more than 10 lakh clients since starting up, 75% of their current consumers are repeat clients.
Our USP is that all of the ingredients are genuine and come from the Himalayan region, and we are the first company in India to make the supplements organic and plant-based, according to Vaibhav.
The co-founders of Himalayan Organics point out that the pandemic sped up the public's awareness of nutritional supplements because there was a greater emphasis placed on immune health and general wellbeing.
The firm, which was bootstrapped up until this point with an initial investment of Rs 40 lakh, has consistently made money since it was founded. It would complete the fiscal year in March 2022 with a 40 crore rupee revenue.
They encountered certain difficulties when they first started out, just like any other entrepreneur. It was difficult to recruit experienced workers in tier II cities like Indore because most individuals relocate to metro areas, so hiring was a major difficulty. In addition to juggling busy schedules, Suditi experienced discrimination in the beginning of her business career because she is a woman.
Going forward, the team wants to reach consumers outside of India with dietary supplements.