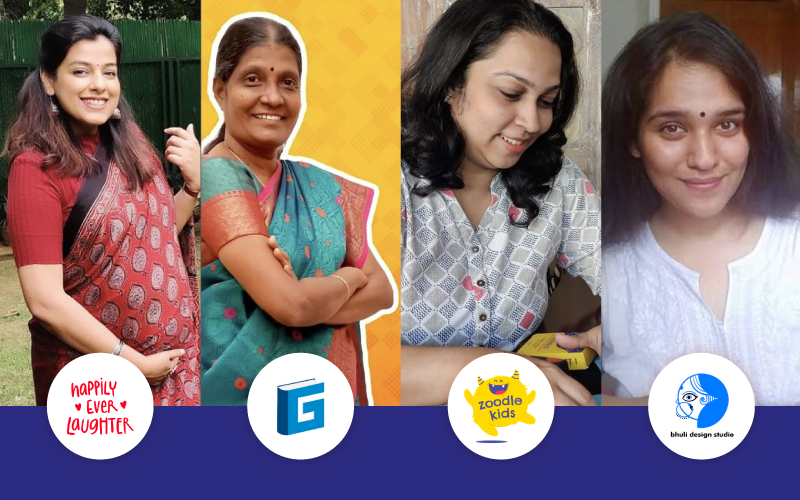 Indore Startup: MomsKart Over 500 Mompreneurs Sell Homemade Food Products
Aman Porwal, 21, grew up witnessing his mother successfully juggle her roles as a mom and an entrepreneur. The engineer decided to assist in expanding the market for his mother's homemade snacks because of the pleasure and delight he saw in her eyes.
Since its launch in 2021, MomsKart has grown to include over 500 women sellers, over 5,000 bloggers, and about 1,000 handcrafted non-perishable food goods on its marketplace.
He first started selling culinary dishes produced by his mother at home on a modest website and social media page he developed under the name mom made namkeen wala. Aman began to consider how the site may more effectively assist other mompreneurs in connecting and monetizing their homemade food goods, such as pickles, jams, and snacks.
A community of more than 500 mompreneurs from different states selling their homemade food goods across the nation soon grew out of the platform his mother had created. These were the germinating seeds for MomsKart, an online store where mothers sell homemade foods. These include non-perishable goods with a minimum shelf life of 25 days, such as pickles, jams, and snacks.
For Aman, who was always learning, it took almost two years to transform MomsKart from mom-made namkeen wala. The engineer had been bitten by the entrepreneurial bug when he was a student at the Acropolis Institute of Technology and Research in Indore studying computer science engineering. During his first year, he learned about the e-cell and was immediately intrigued by the startup environment.
"I became utterly enamored with the mindset and drive of businesspeople. I never skipped a startup-related conference, guest lecture, or workshop because I was committed to building my own business from the outset, says Aman.
A fascinating tale about the founder's first "informal venture" is told. Aman assembled a crew of juniors to complete homework and projects for final-year students who frequently missed classes due to studying for numerous exams.
Aman chuckles, "I made my entire engineering fees out of business." Aman was supported and praised for his courage to do business by his e-cell teachers rather than reprimanded or punished upon being discovered. This helped me feel more motivated and confident to succeed in the startup industry, he continues.
After deciding to extend mom-made namkeen wala in 2019, it took Aman almost two years to launch MomsKart last year. He was able to get the help of Shubham Jain, a software engineer and one of his childhood pals, to construct the technology while Aman took care of the product. MomsKart's Chief Technology Officer (CTO) is Shubham.
"By adding a feedback loop, we actively worked on developing and upgrading the platform. When we were ready to debut the product in the market, I attended summits, events, and startup presentations, talked to many experts, and made improvements to the product, says Aman, who concurrently completed many certification courses in technology to deepen his understanding.
Through these competitions, the team earned substantial cash and credit rewards totaling $10,000, which they used to create Momskart. Out of 85,000 applicants, the startup made it to the top 250 startups in Shark Tank India in 2021. In 2020, the site welcomed its first seller from Indore. When the platform was prepared, the team began contacting mompreneurs via social media and word-of-mouth. It onboarded roughly 25–30 sellers in a period of two–three months, and the network kept expanding. The sellers now come from all over India, including Jammu & Kashmir, Chennai, Jamnagar, and Darjeeling.
We approached self-help organizations like Mahila Griha Udyog and others that have 10 to 15 women working on handcrafted or homemade goods. Instead of using middlemen, we assist them in directly selling on our platform and creating their own brands, according to Aman.