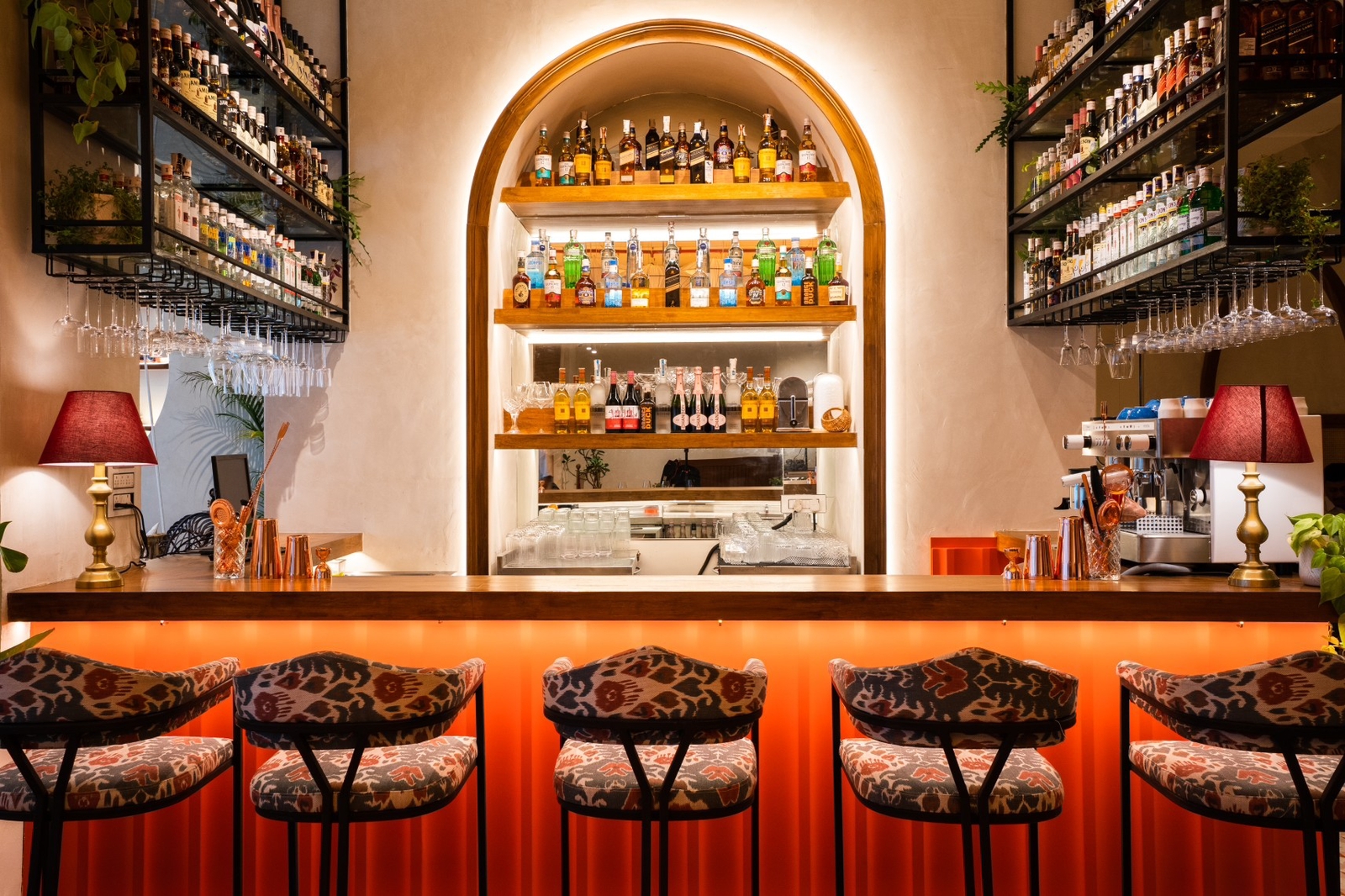 There is just something about Breach Candy that captures the very essence of artistry in Mumbai. Café culture is thriving in the 'city of dreams,' thanks to a surge of cool cafés and coffee shops shining the light on all-day breakfast dishes and specialty caffeine-based beverages. Make no mistake, Mumbai has no shortage of coffee shops and quaint eateries, but a few stand out for their decor and design. And one such café that checks off all the boxes is the all-new Balmy café- where every fresh bite enlightens your senses.
A wholesome dine-out experience isn't just about the food anymore. And if you are looking for a cozy café where you can unleash all your pent-up wanderlust on these pleasant winter days, Balmy is just the place for you. The idea behind the premium all-day café and bar was to create a warm and welcoming space for the guests. With that said, Balmy café certainly serves as the place for romance to bloom and business ideas to explode! Whether you're looking for the perfect Instagram shot for your feeds, or maybe just a cool new brunch spot for some much-needed unwinding, Balmy, the highly picturesque café with bedazzling designs and delectable food is all set to sweep you off your feet in full swing!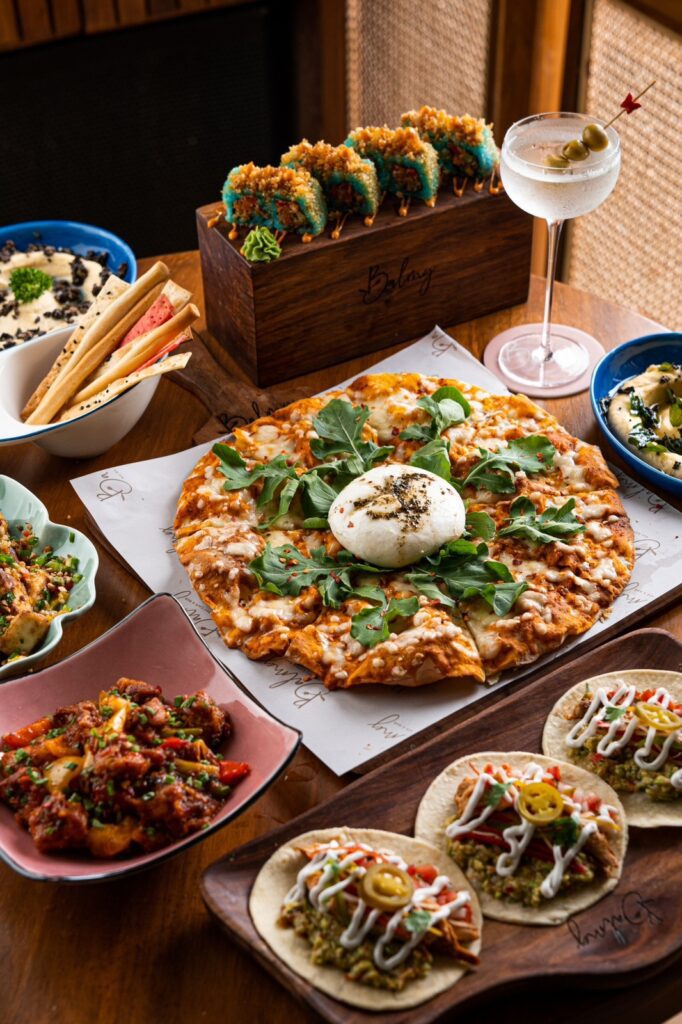 "South Bombay and specifically this belt of Breach Candy, Peddar Road, Nepeansea Road, Altamount Road and Malabar hill till Tardeo lacks a space where one can go from coffee to lunch to dinner and enjoy the food and atmosphere simultaneously. Hence, I decided to come up with a place with a focus on food and great coffee, but to ensure that you feel you have entered a fun, dynamic yet invigorating space where energy and ideas flow as easily as the food and accompanying beverages," says SujithShetty, Owner Arya International.
Located in Breach Candy, the interior of the place with the glass façade complements the exceedingly comfortable furnishings and upholstery that is sealed with immense natural light and creates an easy-going but vibrant atmosphere suitable for utmost relaxation. The intricate interiors and environment of Balmy café perfectly resonate with its overall chic and cozy surroundings. While the warm sunlight bathes this chic cafe in a golden glow throughout the day, it also exudes a soothing vibe after sundown. Built with exquisite materials, the café includes splendid artifacts synonymous with Salonee Kothari, a gifted and artistic interior designer. Balmy café is quintessentially minimalist and wrapped in neutral tones with pared-down seating and a statement roof with trendy cloth-made umbrella lanterns levitating from the ceiling, and indoor plants that add the perfect touch of coziness. Ambient lights cast their spell in every nook and corner of the space, the illumination of which leaves the guests mesmerized. Apart from that, the enlightening bar area complements the intrinsic theme of buttery and humble walls on the inside as well as the welcoming and captivating exterior of the cafe. The ample spacious aisle between every table elevates the cafe's overall aesthetic appeal, while the appetizing aroma of the delicacies navigates its way throughout the space and the melodious tempo turns up in the back. "We wanted to create a space that would be ever-lasting and extremely exciting. The coral-colored, PU-finished bar is the focal point. To balance the bright colour we decided to use a neutral and warm palette, textures, and materials," says Salonee Kothari, Interior Designer, at SKO studios."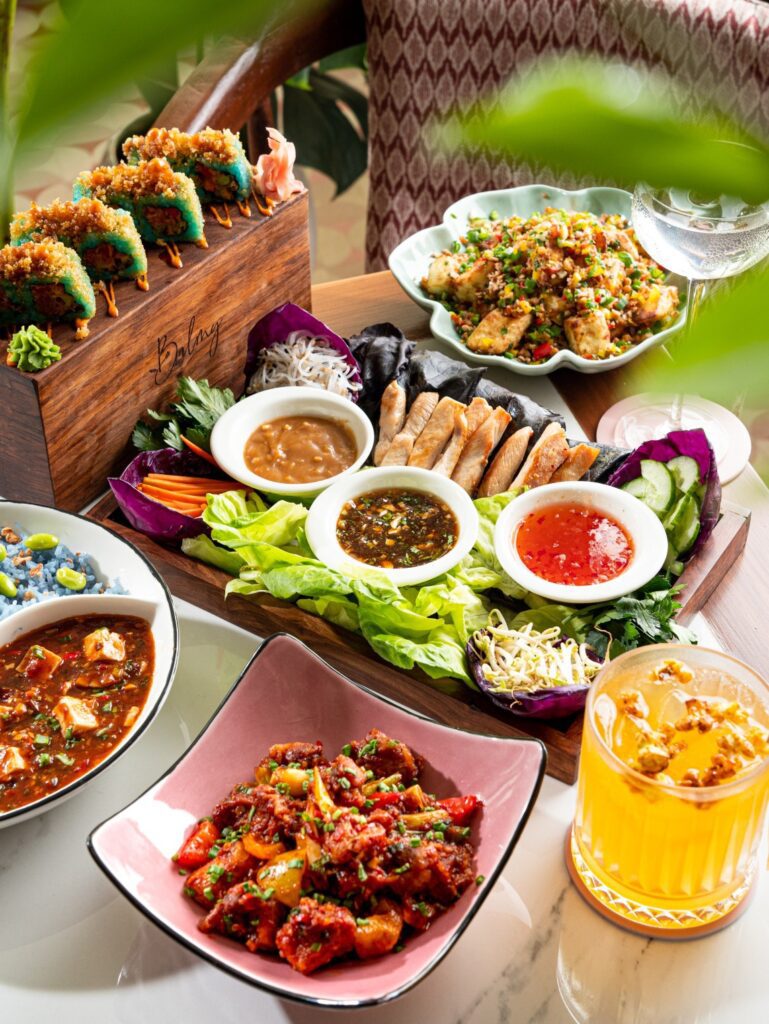 A quaint and sprightly-styled cafe, Balmy accentuates a consoling ambiance by offering authentic cuisines. As a culinary journey of scrumptious comfort food and refreshing beverages: Balmy café promises to take you on a lip-smacking gastronomic journey with its versatile menu that includes breakfast dishes, salads, hummus-based-specials, sandwiches, and sliders, Balmy Truffle Cocktail Bites, Dimsum & Bao, Sushi, wafer-thin pizzas, signature kinds of pasta; Continental, Asian & Indian large plates, and desserts. It includes flavorsome and delectable dishes such as Chilli Omelette served with focaccia, fried onions, burnt garlic, parmesan, chili oil & siracha aioli; Burrata Bowl served with burrata cheese, 24-hour marinated baby tomatoes, basil, fresh rocket, and balsamic drizzle; Truffle Mushroom hummus served with fries, marinated olives & lavash chips, and topped with mushrooms; Spicy Crispy Chicken Sandwich with melted cheese, sriracha aioli, and served on a Brioche Bun; Edamame Pods- a bowl of pods steamed with sea salt, and truffle scented; Pink Paneer Tikka- instagrammable pink succulent paneer tikka, with onion pickle & served with coriander chutney; and Jalapeno Poppers Bao. Additionally, the kitchen also doles out eclectic dishes such as Desi Pizza, Spaghetti Aglio E Olio, Ravioli In Paprika Sauce, Chicken Madeira, Yaki Udon Noodles, and Tikka Biryani. To add a cherry on top of a delightful cake, the dessert menu includes luscious treats like Vegan Chocolate Fudge Cake, Chocolate Chip Cookies, and Vanilla Panna Cotta with fresh berries, amongst others.
The elaborate beverage menu exceedingly complements the food menu and includes a wide range of alcoholic as well as non-alcoholic drinks right from hot&cold coffees to craft cocktails. Some of the signature cocktails include Kiss of Summer, a savory cocktail infused with Elderflower, Gin, Sweet & Sour Syrup, Malta, and Soda; Balmy Street, a signature drink containing Lavender & Yuzu infused gin topped with tonic water; Sweet Lie, a robust cocktail with Lychee & Rose Syrup, and Vodka and Brunch Feels, a tangy cocktail served with Kafir Lime & Lemongrass, Gin, and Lemon, amongst others.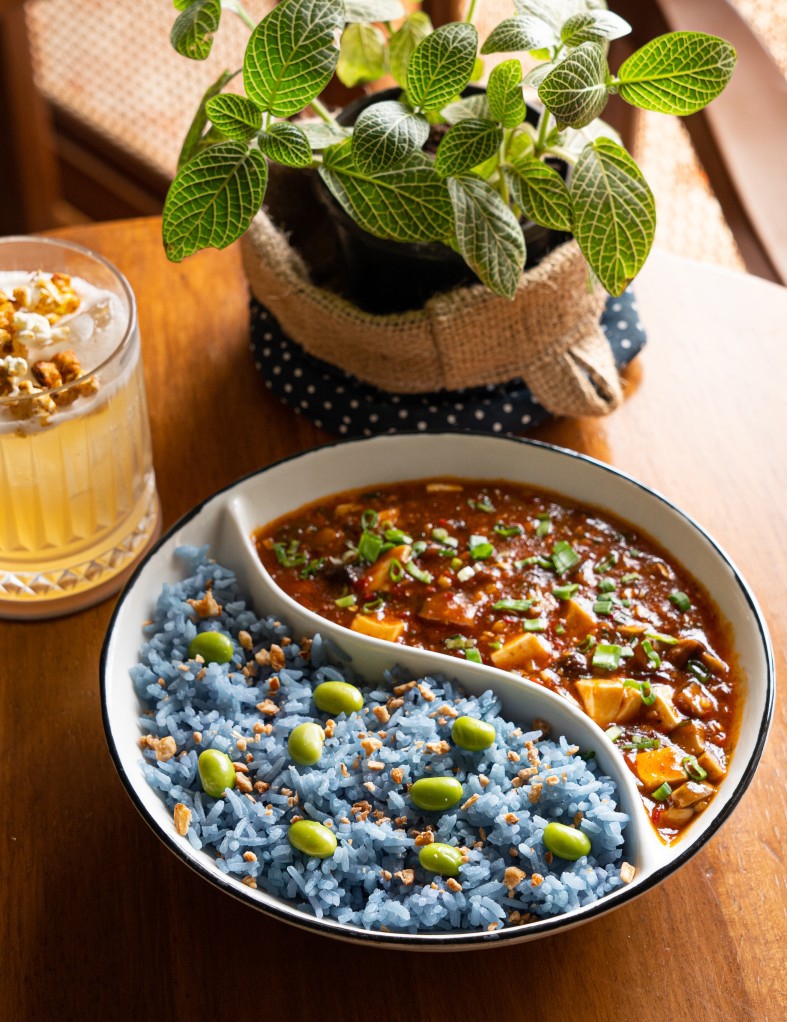 Get ready to slow down a while and charge your batteries up at Balmy café, your next go-to unwinding hot spot where you can spend quality time with your colleagues, and friends and go from coffee to dinner to drinks with ease!
Address: Balmy, Bhulabhai Desai Marg, Breach Candy, Cumballa Hill, Mumbai, Maharashtra 400026