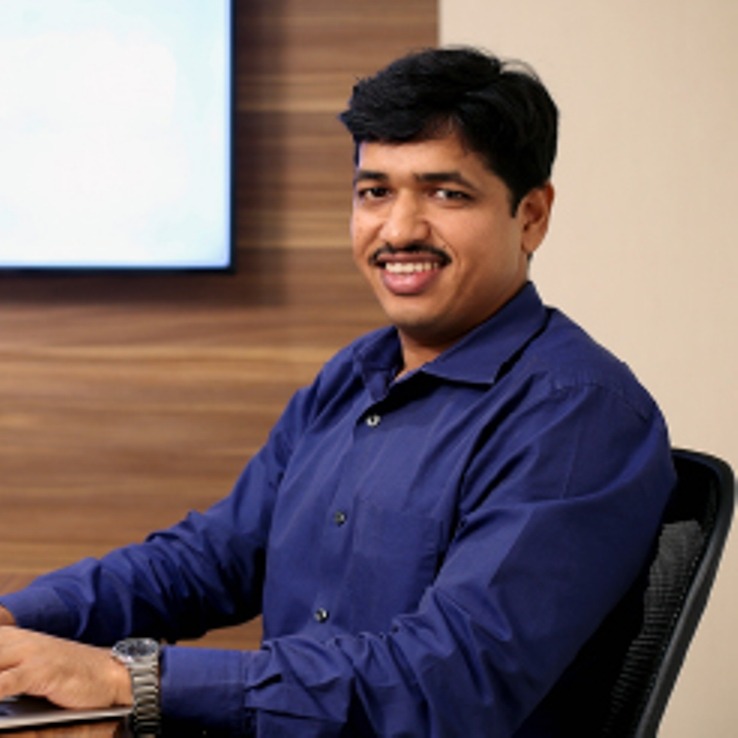 Boisar, a mid-segment locality in Mumbai, is experiencing a remarkable transformation, driven by substantial infrastructure upgrades. Approximately 80% of the real estate inventory in Boisar comprises residential apartments, with 1 BHK units accounting for around 60% of these properties. This demand for 1 BHK apartments results in a commendable annual rental yield of 4% for investors.
Boisar's strategic location between Mumbai and Gujarat, coupled with major infrastructure enhancements, positions it as an attractive destination for both property investors and homebuyers. The CEO of Agami, Mr. Prashant Khandelwal, highlights the significance of these infrastructure developments, stating that Boisar is on the brink of transformation, offering thriving and sustainable community possibilities.
Boisar and the Mumbai-Ahmedabad Bullet Train
A pivotal factor shaping Boisar's future is its inclusion in the Mumbai-Ahmedabad bullet train project. This high-speed rail line will revolutionize connectivity, reducing travel time to key centers like BKC, Thane, and Virar to under 35 minutes. The improved transit infrastructure is expected to ignite a real estate boom, making Boisar an appealing destination for property investors and strategic enterprises.
The Mumbai-Delhi Expressway: Fueling Boisar's Growth
The Mumbai-Delhi Expressway is another critical project influencing Boisar's prospects. This extensive roadway not only enhances travel but also catalyzes economic growth along its path. Boisar, strategically positioned along this expressway, stands to benefit significantly. With improved road connectivity, the area is witnessing an influx of businesses, making it an attractive option for active investments.
Enhanced Rail Connectivity: The Virar-Dahanu Section
The ongoing four-lining of the Virar-Dahanu railway stretch strengthens Boisar's appeal. This project will enhance rail connectivity, making Boisar more accessible to commuters and companies. The seamless movement of people and goods is anticipated to bolster the region's economic potential, attracting fresh investments and contributing to its growth.
Vadhavan Port: Fostering Industrial Growth
The upcoming Vadhavan Port, poised to become India's third-largest port, is set to reshape Boisar's economic landscape. This ambitious endeavor is expected to stimulate industrial growth, attracting substantial investments and creating numerous job opportunities. As industrial activities surge, the demand for housing and commercial spaces in Boisar is projected to rise, solidifying its position as a prime location for real estate investments.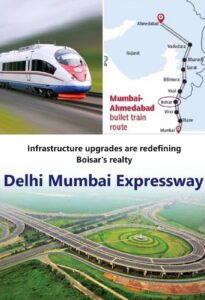 Coastal Road Extension: Connecting Boisar to Progress
The extension of the Mumbai-Virar route to Palghar via the Coastal route is a pivotal development for local connectivity. Boisar's participation in this expansion has improved its access to neighboring areas. This enhanced connectivity not only benefits residents but also enhances the region's appeal to businesses and investors, further boosting economic growth in Boisar.
Boisar's Industrial Prowess: A Hub of Employment
Boisar's reputation as a well-established industrial hub precedes it. With over 1500 industrial units producing a wide range of goods, from steel to plastic, Boisar has become a magnet for job seekers. The presence of Maharashtra's largest MIDC and the Tarapur Atomic Power Station underscores the area's economic strength, increasing the demand for residential and commercial properties.
Price Appreciation: A Bright Future for Boisar
As Boisar's infrastructure undergoes significant transformation, property values are set to rise substantially. Inclusion in the bullet train network, strategic positioning along the Mumbai-Delhi Motorway, and other noteworthy initiatives ensure a promising future for real estate investors. Industry experts anticipate that these developments will catalyze economic growth, establishing Boisar as a focal point of development in the Mumbai metropolitan region.
In conclusion, Boisar's real estate market is experiencing a revival, driven by innovative infrastructure projects that promise to reshape the city's future.