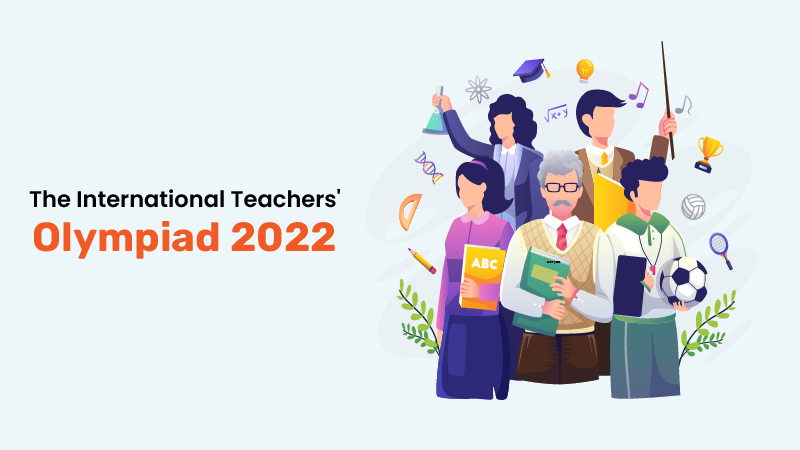 The top 100 teachers who have registered for the International Teachers' Olympiad will win cash prizes worth Rs 10,00,000 along with a certificate and badge of excellence. These top 100 winners come from India, Canada, Indonesia, Netherlands, UAE, and Nigeria. They will also get an opportunity to participate in the 'Teacher Impact Awards', a global teacher recognition initiative to encourage top teachers to share their impact stories with the world and get rewarded for it.
Over 68,000 teachers from close to 40 countries had registered for the Olympiad. The teachers who participated shared that attempting the International Teachers' Olympiad gave a realistic sense of their teaching capabilities and introduced them to new concepts through the questions asked.
Anubhuti Shukla, Senior Wing coordinator at Delhi International School Edge, Dwarka, and one of the Top 100, shares, "The development of faculty is fundamental to the development of the students and the institute!"
This year around 1,00,000 teachers are expected to register across the globe. The motive is to improve teaching standards & encourage hybrid classrooms, innovative practices, and pedagogies.
Teachers who are participating in the Olympiad will be able to access their state & national level positions with their percentile. They will get a personalised analysis of their pedagogy skills and they also get six-month expert recommendations from international educators. Also, the school will get a combined report with aggregated and overall scores along with an action plan for enhancing student engagement.
Another Top Scorer, Gauhrishi, shared, "The Olympiad challenged my understanding and awareness of pedagogical approaches and theories while pushing me to apply my understanding to a real-world classroom setting"
Rishabh Khanna, Founder, and CEO, Suraasa, shares "The time and effort that teachers put towards their career say so much about their commitment and dedication to their students and the professional community. The success of this Olympiad is another testament to how teaching as a profession is constantly evolving and moving toward teacher growth and recognition. I convey my heartiest congratulations to all the participants who took this step to make a difference in their careers. You all are rockstars for us."
Suraasa plans to make the Olympiad an annual event and take this to every teacher around the world. The vision is that teachers look forward to assessing their skill development over the past year and seeing their standing at a global level in future editions of the Olympiad.
School teachers from any corner of the globe can participate. The main focus behind, International Teacher's Olympiad 2022 is to support teachers' continuous growth and development. It refocuses on competencies and core skills that will be used in teachers' professional careers.
Registration Details:
The registration process for the exam is as follows:
Application starting date: September 1st, 2022
Last date: September 30th, 2022
Receive participation details: October 1st, 2022
Attempt the Olympiad: October 15th, 2022
Receive First Month Growth Plan: October 30th, 2022
Steps for Registration
Visit the official website of the International Teachers' Olympiad.‍
Pay the Nominal registration fees of Rs499/-
Answer some questions about your career to help us personalise your report.
‍Prize to All Participants
Certificate of participation
A free certificate course worth Rs7,500 from Suraasa (a leading teacher upskilling & growth platform)
Prize to Top 100
Cash Prize of ₹10,000
Recognition at state & national levels
Direct entry to Teacher Impact awards
Prize to Top 10
Cash Prize of ₹50,000
Recognition at state, national & international level
Prize to Top 3
Winner: cash prize of 3,00,000 INR
1st Runner up: cash prize of 2,00,000 INR
2nd Runner up: cash prize of 1,00,000 INR
‍