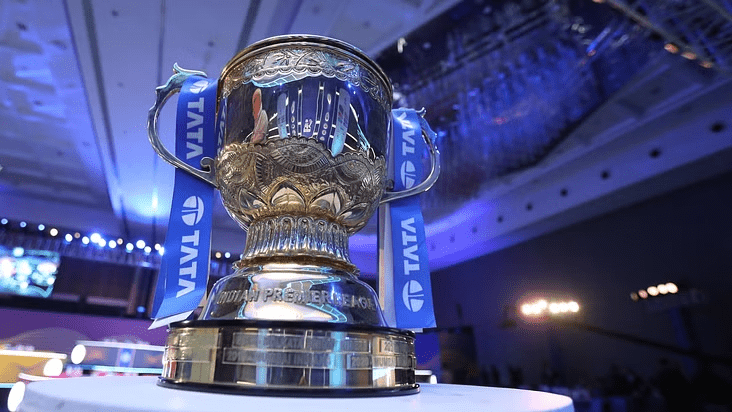 Many companies in the consumer internet sector that have been major sponsors and advertisers during previous Indian Premier League (IPL) tournaments are sitting out this year's edition due to the so-called funding winter and an overall reset in the technology industry globally. This includes Byju's, Unacademy, PhonePe, Amazon Prime, Pristyn Care, Zepto, Ather Energy, Niyo and Spotify, among others.
Venture Intelligence data shows that venture funding into Indian startups fell by a third to $23.9 billion in 2022, from $35.5 billion in 2021, leading startups and unicorns to rationalise their costs and cut down on expenditures. In April 2022, venture capital funds' investments in startups fell by 27%, to $1.6 billion over 82 acquisitions, according to a report by the industry group IVCA and EY.
IPL 2022 belonged to startups
The IPL 2022 saw a surge in startup participation, with over 60 firms signing up as official on-ground partners, streaming partners and team sponsors. Star Sports, the official broadcaster, secured 14 sponsors, with eight of them being startups. CRED, PhonePe, Spotify, Swiggy Instamart, and Meesho are among the associate sponsors, while Dream11, Tata Neu, and Byju's are co-presenting sponsors.
Similarly, 12 out of the 18 advertisers on Disney+Hotstar were startups, including Dream11, CRED, Tata Neu, Zepto, Spinny, Pristyn Care, Swiggy, RuPay, Ather, Livspace, NiyoX, and Spotify. In addition to this, over 40 startups were providing funding to various teams, some of whom were supporting multiple franchises. The IPL 2022 had truly become a festival for startups.
IPL 2023 is a different story
Some other tech startups that were sponsors of specific IPL teams in previous years, such as Meesho and Cars24, are also skipping the tournament this season. However, Ather Energy will continue its partnership with the Gujarat Titans.
Newer companies that have signed up with the Board of Control for Cricket in India (BCCI) as official IPL partners include Dream11, Cred, Upstox, and Swiggy Instamart. According to media reports, some new-economy companies are still negotiating with broadcasting and streaming platforms to buy spot advertising deals, rather than signing up as full-time sponsors.
Disney has reportedly boarded 11 sponsors and around 60 spot advertisers for the tournament, while Viacom18 has signed on sponsors such as Dream11, Parle Agro and Puma, among others.
COVID-19 effect
The COVID-19 pandemic has also impacted the IPL in recent years, causing the tournament to be delayed or moved to different locations. The disruption caused by the pandemic may have also played a role in some companies' decisions to skip this year's edition.
Additionally, the recent surge in cases in India and the emergence of new variants may have further dampened companies' enthusiasm for IPL sponsorship and advertising. Nevertheless, the tournament is still expected to draw a large audience and generate significant revenue for the BCCI and its partners.
The value of title sponsorship has grown exponentially over the years. DLF, which was the title sponsor of the IPL during 2008-2012, paid $5.3 million per year. Pepsi came in next as the title sponsor during 2013-2015 and paid $10.5 million per year. Vivo paid $13.3 million per year during 2016-2017.
The number went up to $58.4 million for the same company during 2018-2019. After the pandemic hit, Dream11 paid $29.5 million in 2020. Vivo came back as the title sponsor in 2021 and paid $58.4 million. TATA has been the title sponsor since 2022 abd gas paid $58.4 million per year.