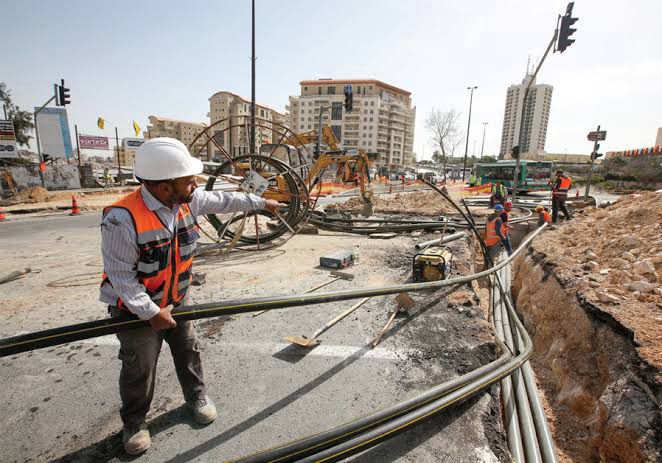 The Israeli Builders Association has made a plea to the Israeli government, urging them to allow the recruitment of approximately 100,000 Indian workers. This request comes as a response to the recent revocation of work permits for around 90,000 Palestinian workers due to the Israel-Hamas conflict. The association is currently engaged in negotiations with the Indian government to address this pressing issue.
The conflict between Israel and Hamas, which unfolded in recent months, has resulted in significant disruptions across various sectors in Israel, particularly in the construction industry. As a consequence of security concerns and political tensions, the Israeli government had no choice but to revoke work permits for a substantial number of Palestinian workers.
Recognizing the urgent need to fill the employment gap, the Israeli Builders Association has turned its attention towards India, a country known for its skilled workforce in various sectors, including construction. By seeking to recruit Indian workers, the association aims to ensure the continuation of ongoing construction projects and prevent further delays.
The negotiations between the Israeli Builders Association and the Indian government are currently underway. If successful, this collaboration would not only provide employment opportunities for Indian workers but also assist the Israeli construction industry in regaining stability amidst challenging circumstances.
Comment by Gaurav Virendra Agrawal, CEO of Panacea People India:
"We understand the predicament faced by the Israeli Builders Association and the urgent need to fill the employment gap left by the revocation of work permits for Palestinian workers. India has a vast pool of skilled workers who can contribute significantly to the construction industry in Israel.
Panacea People India, as a recruitment agency, is well-equipped to facilitate the process and help bridge the gap between the Israeli government and the business community. We have a strong network of skilled workers in India who are seeking employment opportunities abroad. Our team is committed to assisting the Israeli Builders Association and the Indian government in establishing a mutually beneficial arrangement that ensures the successful recruitment and deployment of Indian workers.
We believe that by working together, we can overcome the challenges posed by the recent conflict and contribute to the rebuilding efforts in Israel. Our expertise and experience in international recruitment can play a crucial role in filling the employment gap and supporting the construction industry in Israel during these challenging times."
Gaurav Virendra Agrawal
CEO, Panacea People India