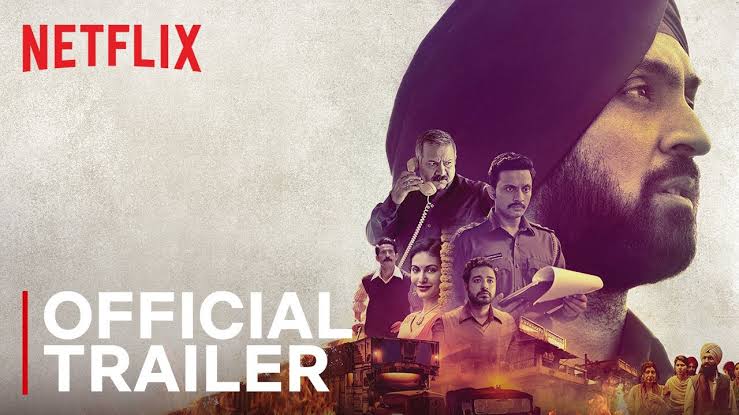 Hindi film has frequently recreated those three dreadful days in 1984 when Delhi burned after Indira Gandhi's death. 'Jogi' goes back to those terrible times and reminds us of them.
After being rudely heckled by other passengers, Jogi (Diljit Dosanjh) and his elderly father are hurled from a bus. They return to their home in Trilokpuri perplexed, even as a heavy shroud of gloom quickly covers the Capital. They eventually find out why they are being hunted, and from that point on, Jogi finds himself in an unexpected role: saving dozens of Sikh families, men, women, and children as they hide in the back of a truck to escape probable death. Can they get away? The movie develops into a thriller in several places as the police, commanded by a violent senior cop (Kumud Mishra), pursue the fugitive.
A Muslim man of faith and a Jat policeman (Mohd Zeeshan Ayyub) who are longtime friends assist Jogi in his most difficult time. A once-common interfaith triage is utilised to make a connection to the India of that era, and it is the strongest thread in the novel. The country would never be the same again as longtime neighbours turned on one another. An untimely death results from a failed romance between Jogi and a girl who is the sister of another old friend (Hiten Tejwani). The animosity is now out in the open and baying for blood because those cracks were never patched.
We still have to deal with the effects of those days, so we can never truly forget them. When filmmakers address the still-warm embers of those memories, there does need to be more understanding and care. The way "Jogi" employs Bollywood melodrama as its main tool simply helps to undermine the tragedy and reduce it to something less than it was.
Jogi movie cast: Diljit Dosanjh, Mohd Zeeshan Ayyub, Hiten Tejwani, Kumud Mishra, Amyra Dastur
Jogi movie director: Ali Abbas Zafar
Jogi movie rating: 1.5 stars