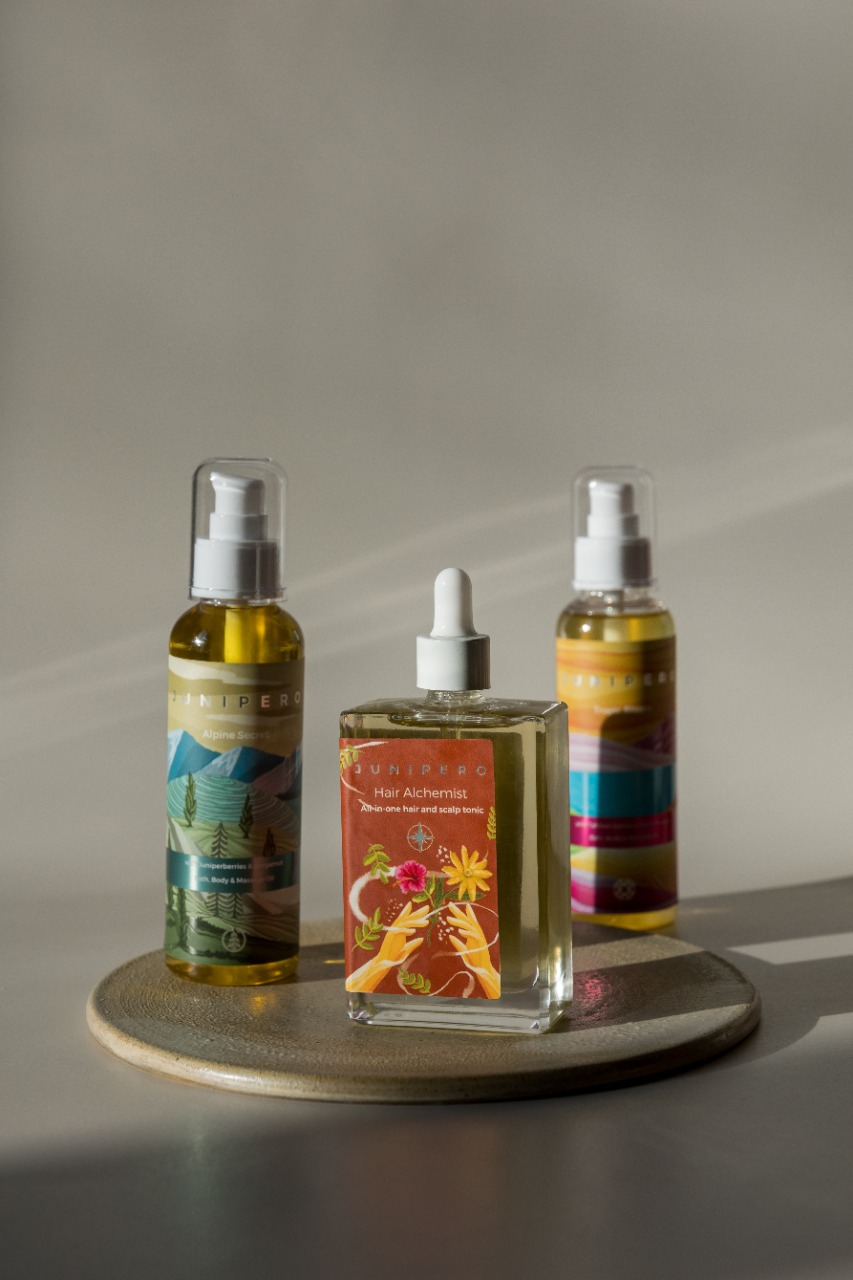 As the year 2022 is drawing to a close this is the time for celebrations with your loved ones. Junipero Naturals has a variety of sustainable and thoughtful gifting solutions to make your loved ones happy.
Junipero Naturals was founded by young entrepreneur Tarana Devang Shah with the unique vision of providing scientifically proven botanical-based skin and body care products. There are many brands that promise to deliver the greatest 'natural' skin care in today's globe and age but Junipero Naturals believes in the power of the modern apothecary. Its mission is to deliver sustainable, natural, and scientifically correct skincare for your skin. Junipero Naturals products are tailored to your specific skin type. The products are developed from ingredients that are suitable for both sensitive and regular skin.
"We work with beautiful raw oils and butter but also make sure to research potent actives and include them in our formulations. Which is why I like to call us the modern apothecary. Our plan is to constantly find the perfect balance of nature and science for the skin through these products and create a range where each and every product packs a punch of nutrients for the skin and hair." says Tarana Devang Shah
They provide a small range of carefully made products in small batches, which includes a Greenhouse Mineral Clay Mask, Moonbeam facial and Multipurpose Salve, Hair Alchemist, Juniper Berries and Bergamot Oil, Tropic Bloom Oil, etc. These skincare & body care products are both eco-sustainable and economical.
1. Greenhouse Mineral Clay Mask (with Vitamin C & Glacial Marine Clay): The Greenhouse Mineral Clay Mask is a Vitamin C clay mask that detoxifies, exfoliates softly, brightens, and moisturizes the skin. It also evens up skin tone, decreases UV damage, fights acne, increases collagen, and has powerful anti-aging properties.
The Greenhouse Mineral Clay Mask – Vitamin C & Glacial Marine Clay is priced at 1200/-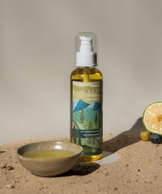 2. Moon Beam Facial and Multipurpose Salve (with Sea Buckthorn Oil & Murumuru Butter): It is ideal for deeply penetrating nutrition as well as brightening and leveling out the skin tone. It is the ideal product for facial massage, lip balm, undereye balm, dryness and dark spots on the face, dry regions on the elbows, cracked feet, chafed nipples, diaper rashes for newborns, and menstruation rashes for women, and so on. It is a multipurpose and strong product that is also quite gentle and may be used anywhere on the body and on all skin types. Furthermore, it promotes sleep and helps with relaxation.
Moonbeam Facial and Multipurpose Salve – With Murumuru Butter and Sea Buckthorn Extract is priced at 1250/-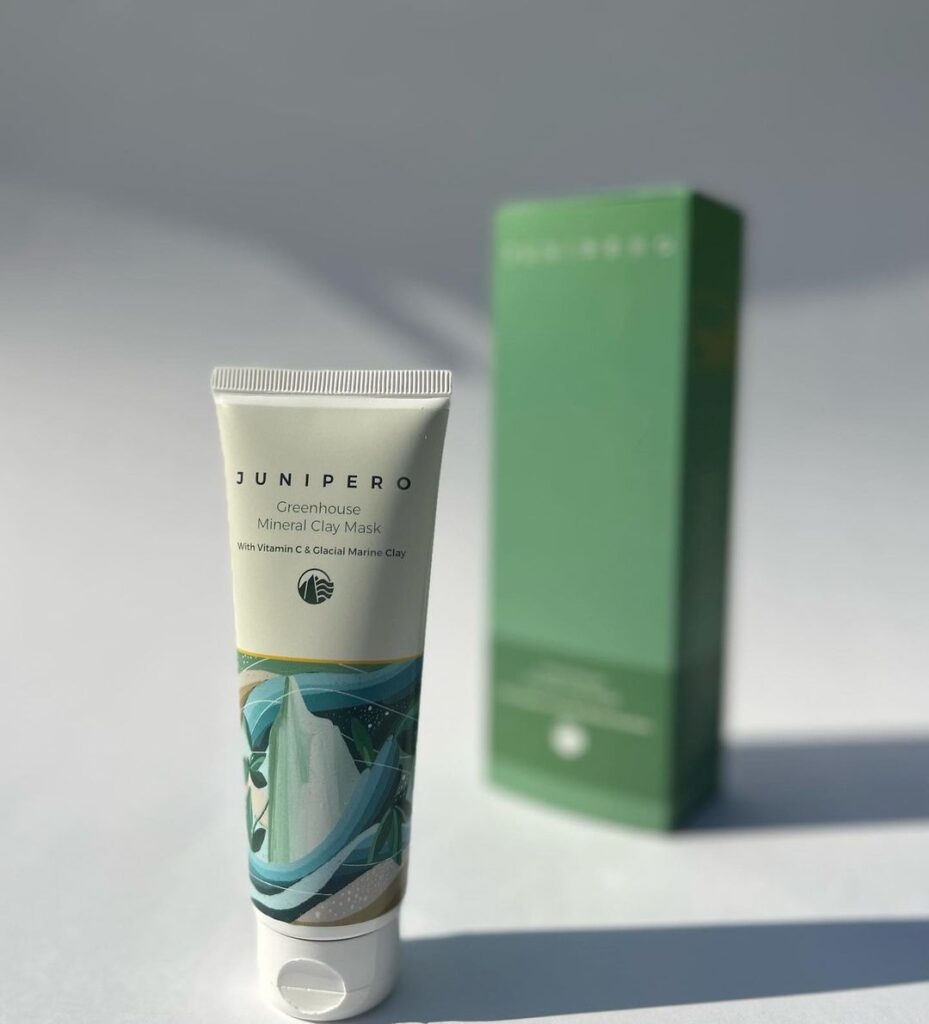 3. Junipero's Hair Alchemist – All-in-one Hair and Scalp Tonic: Hair Alchemist is a multi-purpose hair treatment that can be applied before or after washing. It is a light oil-based, 100% natural serum that contains hair-loving cold-pressed oils and powerful ingredients that address multiple hairs and scalp conditions.
Hair Alchemist – All-in-one hair and scalp tonic- 100 ml is priced at 1850/-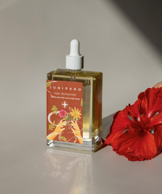 4. Junipero's Tropic Bloom – Bath Body & Massage Oil (With Tahitian Vanilla & Tiare Flowers): Tropic Bloom is a bath body and massage oil that is nourishing. It's fragrant, sweet, and delightful. It is a multipurpose oil that penetrates deeply into the skin, evens out skin tone, and minimizes stretch marks. It is suitable for both gentle tissue massages such as Swedish massage and powerful Indian massages. It is also safe to use in bath water. It works best when applied to damp, freshly washed skin instead of a moisturizer.
Tropic Bloom – Tahitian Vanilla and Tiare flowers – Bath, Body & Massage Oil-150 ml is priced at 1850/-
5. Junipero's Alpine Secret (with Juniper berries & Bergamot): A woody and botanical multipurpose body oil enriched with juniper berries, bergamot, and sweet orange. A multi-tasking solution that promotes circulation profoundly nourishes, detoxifies, evens out skin tone, increases collagen, and aids in the fight against cellulite. Alpine Secret – Juniper Berries & Bergamot – Bath, Body & Massage Oil- 150 ml is priced at 1500/-