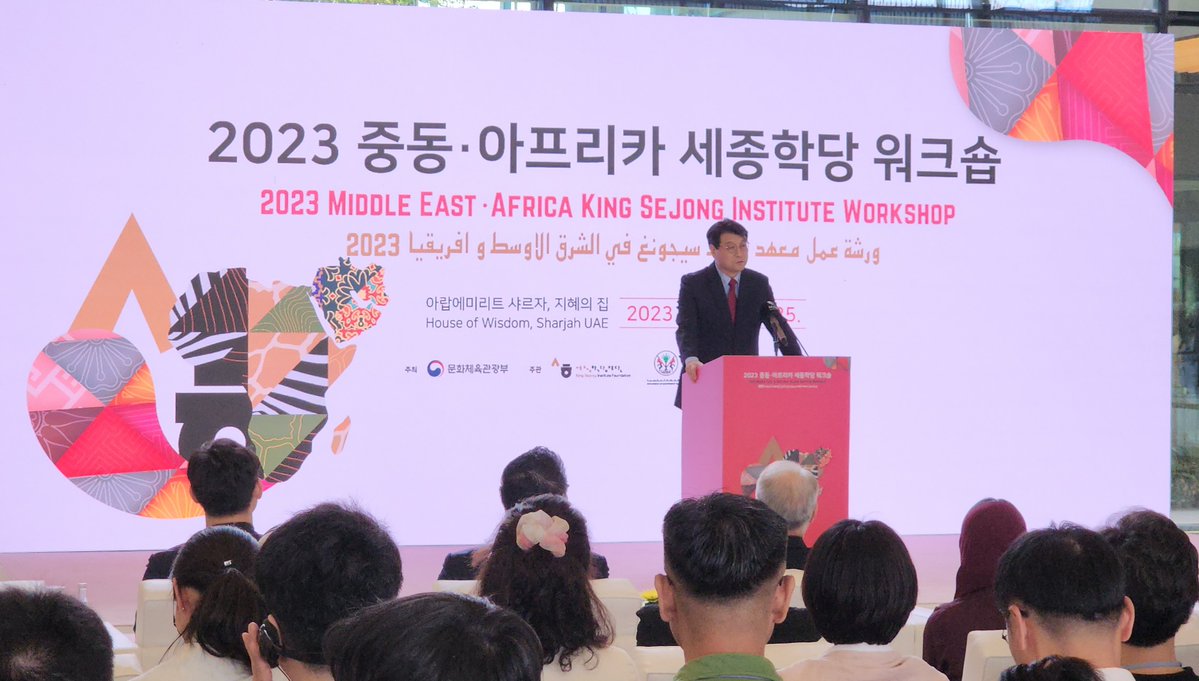 Starting in September, it will be headquartered in Sharjah's University City and provide a range of language classes for all age groups.
There is a new location in the UAE for K-Pop fans to learn more about Korean culture and language. The cultural hub of the UAE is now home to the King Sejong Institute (KSI).
The representatives of KSI are hopeful that the institute will function as a bridge between South Koreans and UAE citizens due to the growing interest in Korean culture around the world and particularly in the UAE. The esteemed institute will have its 85th global base with the Sharjah branch.
According to Lee Hai Young, president of KSI, "those who are interested in Korean culture can gather at KSI and learn the Korean language."
"The centre is essential in promoting Korean culture and language abroad. With just 740 students when we first began, we are now able to introduce Korean culture to nearly 17,000 students worldwide. The institute's commitment to encouraging cross-cultural dialogue and showcasing Korea's rich cultural history internationally is highlighted by the opening of a branch in Sharjah.
In the presence of Sheikh Fahim Al Qasimi, Chairman of the Department of Government Relations (DGR), Sheikh Majid Abdullah Al Qasimi, Managing Director of DGR, and other delegates, the announcement was made on Tuesday during an official ceremony that took place in the House of Wisdom.
Sheikh Fahim claims that the action demonstrates Sharjah's dedication to all cultural pursuits. "The cultural programme of Sharjah, under the vision of His Highness Sheikh Dr. Sultan bin Muhammad Al-Qasimi, ruler of Sharjah, and members of the Supreme Council of the UAE, spans all cultural assets."
He claimed Sharjah had channels for all forms of media, including books, art, and new media. The Sharjah Art Foundation and the Biennial come to mind while discussing art. There is the Sharjah Performing Arts Academy if we discuss theatre. A significant cultural industry exists in new media and technology, including Shems and Sharjah Media City, which justifies having cultural representation.
According to Sheikh Fahim, exporting Korean culture helps other nations learn. He stated, "I've met young Emiratis who speak Korean fluently." "My friends and I both watch and listen to Korean pop music, as do my kids. I believe that other nations may benefit from what Korea has to offer in terms of cultural export. The K wave, or interest in their culture, is something South Korea has been quite effective at generating. And I have faith that it will keep expanding and prospering.