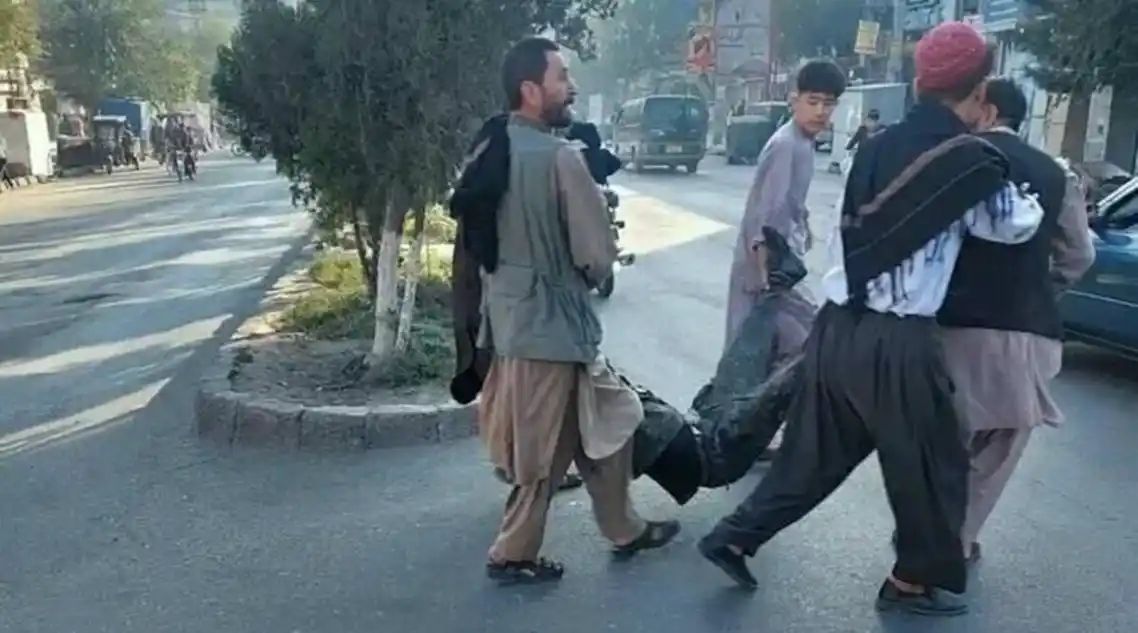 According to a Kabul police spokeswoman quoted by news agency Reuters, a suicide bombing at an educational facility in Afghanistan's capital city of Kabul resulted in the deaths of 19 persons and the injuries of 27 others.
According to initial estimates, at least 19 people were killed in the incident at the Kaj educational centre, according to Afghan media outlet Tolo News, which posted on Twitter. The Kabul Security Command's spokesman, Khaled Zadran, was cited as claiming that the students came to the centre to pass the entrance exam.
According to a Reuters story, Zadran claimed the assault happened at a school where an entrance exam was being given. Fridays are typically a day off for Afghan schools.
Without naming the perpetrator, he remarked, "Attacking innocent targets reveals the enemy's barbaric depravity and lack of moral standards."
According to an unnamed hospital source who said there were 23 fatalities, the number of fatalities is likely to rise. A Taliban source said there were 33 fatalities.
Local resident Ghulm Sadiq told Reuters that he and his neighbours raced to the aid of the education centre after hearing a loud noise while at home and seeing smoke coming from it. Other bodies were lying under chairs and tables inside the classroom, he claimed. "My friends and I were able to move around 15 wounded and 9 dead bodies from the explosion site," he said.
Many of the residents in the western region where the explosion took place are Hazara, an ethnic minority that has previously been the subject of attacks carried out by militant group Islamic State among other groups.