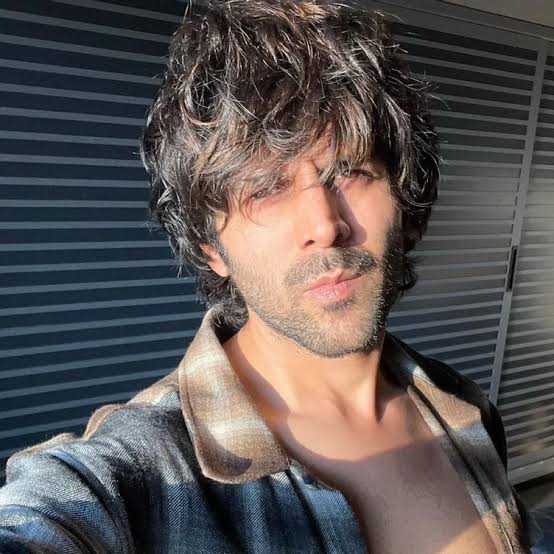 Even though Kartik Aaryan is one of Bollywood's greatest stars right now, in real life he has a boy-next-door persona.
Most of his followers can identify with him and his on-stage demeanour. He now owns several high-end vehicles as his success increases. His lifestyle has also changed as a result. Will that alter how relatable he is? It won't, the actor asserts.
Kartik was most recently seen in the horror-comedy Bhool Bhulaiyaa 2, which is a stand-alone sequel to Akshay Kumar's Bhool Bhulaiyaa. Kartik's performance in the movie won him widespread praise. Kiara Advani and Tabu played the leading ladies in the movie as well. Kartik received India's first GT, an Orange McLaren, from the movie's producer Bhushan Kumar as a present in June of this year, following the box office success of the picture.
When asked how he manages to stay relatable to the public despite driving a nice car, Kartik explained to Film Companion, "I still book economy flights. I frequently travel on business, but I also occasionally do it on economy. Some people start to restrain themselves from doing that, but not me. I have dreams. I wanted a Lamborghini as my dream car, and I eventually acquired it. I was able to realise my dream of becoming an actor. Additionally, the dreams are expanding. Private jet should also arrive, bhi ana chahiye."
He continued by saying that he wants to succeed more while maintaining his identity and dietary preferences. "We'll have the same paneer, naan, and boondi raita in Gwalior if my parents and I stay at the same hotel. That won't change, unfortunately."
Kartik flushed and replied, "I guess relatability on a luxury jet could be a little hard." "Dekhna thodi chhod dunga sapne? Gareeb aadmi ko sochne do, kuch toh. Is it time to stop dreaming? Let the poor man reflect. However, I'm suggesting that nothing changes at the core; all else is simply materialistic. After a certain point, it doesn't matter if you are driving an older or newer vehicle."
Kartik will soon be featured in the films Shehzada by Rohit Dhawan and Freddy by Shashanka Ghosh. For Captain India, he will also collaborate with Hansal Mehta. He is now working on Satyaprem Ki Katha.