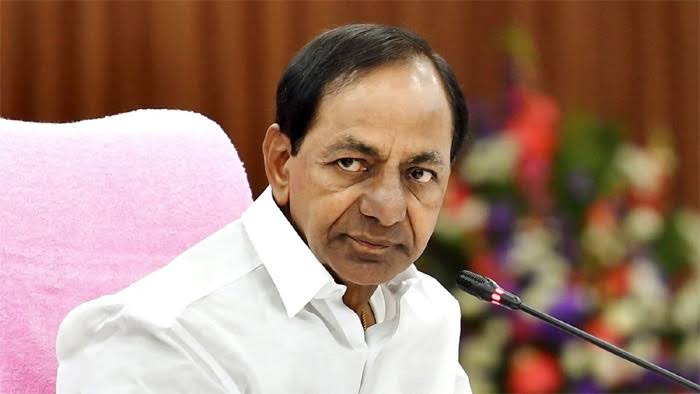 Telangana Chief Minister K Chandrasekhar Rao will introduce his new national party today, on the festival of Dussehra, in an effort to challenge the Bhartiya Janta Party in the 2024 Lok Sabha elections.
The same will be announced In the late afternoon.
In order to position his party for national recognition ahead of the polls, KCR has reportedly been traversing the state for months and meeting with anti-BJP figures. According to sources, his national party will be called Bharata Rashtriya Samiti (BRS).
According to the muhurat, the national party's inauguration, which is expected to be called BRS, will take place at 1:19 PM today. On Sunday, KCR, the current leader of his regional party Telangana Rashtriya Samiti, also had lunch with the members of his cabinet.
Reports claim that KCR will convert TRS in order to lead in the national political sphere. He is anticipated to present his national party's road map today.
According to PTI reports, the party is making an effort to enter national politics and successfully challenge the BJP. As part of this effort, it has decided to rechristen itself and pitch its "Telangana good governance model" to the public.
A decision Impacting the name change will be passed during the TRS general body meeting, which is slated to take place on Wednesday at "Telangana Bhavan," the party headquarters here, according to sources. In accordance with the Representation of the People Act and other regulations, the Election Commission would be informed of the modification.
While the Telangana Chief Minister is preparing to hold a public rally in the nation's capital on October 9, it is rumoured that a delegation of TRS leaders will be flying to Delhi today to change the party's name.
The TRS decided to play a significant role in national politics in the benefit of the nation at its foundation day event in April of this year because the BJP was "exploiting communal feelings" for its political convenience.