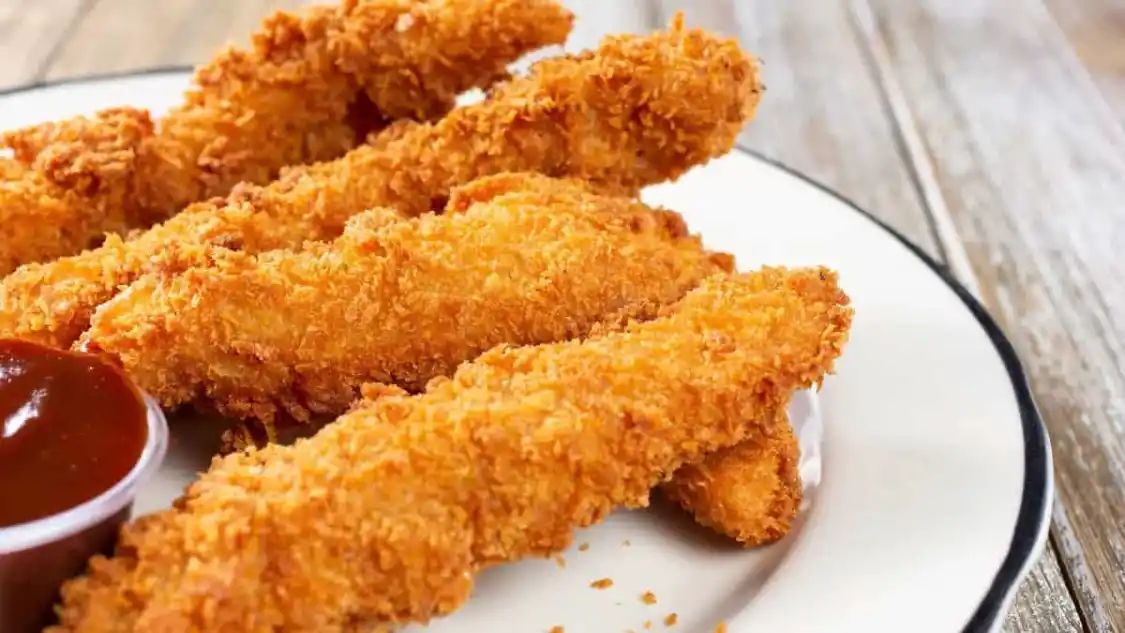 Try to resist the urge to order some greasy fast food if you're craving something crunchy and fried for dinner and try this easy chicken tender recipe instead.
The best part Is that by air-frying them, you reduce all the negative effects of unsaturated fats that come with frying in oil. It's so quick and simple that you can make it on a weeknight without stress.
The most delicious chicken chop The chicken breast that will be used in this dish is straightforward. You'll find it simpler to cut into even strips if it's lean and straightforward than if it's bone-in. Many people mock chicken breast because they believe it will always be dry and flavourless, but if you have time for a fast marinade, you can completely avoid this problem.
Chicken should be marinated in a solution that has some kind of acid that can permeate the skin and really flavour the meat underneath. Buttermilk is also excellent since it hydrates the meat and keeps it moist throughout the frying process. If you need a quick fix and are in a hurry, try soaking your chicken for 10 to 15 minutes in water that has been heavily salted while you set up your breading and frying station.
These chicken tenders are especially popular with children, but if you want to serve them to adults as well, you can elevate them with a fancy dip. After all, loving chicken has no age restrictions!
Ingredients:
1 kg chicken breasts
2 large eggs, beaten
2 tsp kosher salt
Black pepper, to taste
½ cup breadcrumbs
½ cup panko
2 tsp paprika
2 tsp garlic powder
2 tsp onion powder
2 tsp oregano
Lemon wedges, for serving
Method:
Slice the chicken breasts into equal strips and season with salt and pepper.
Combine your breadcrumbs and panko in a bowl and season with paprika, garlic and onion powder, oregano, salt and pepper.
Beat the eggs in a shallow bowl.
Dip chicken in the egg, then into the breadcrumb mixture and shake off excess and place on a large dish or cutting board.
Line your air fryer with a baking sheet, foil, oil or cooking spray and preheat it to 180°C
In batches, cook the chicken for 5 to 6 minutes on each side, until the chicken is cooked through and crispy and golden on the outside.
Serve with lemon wedges.