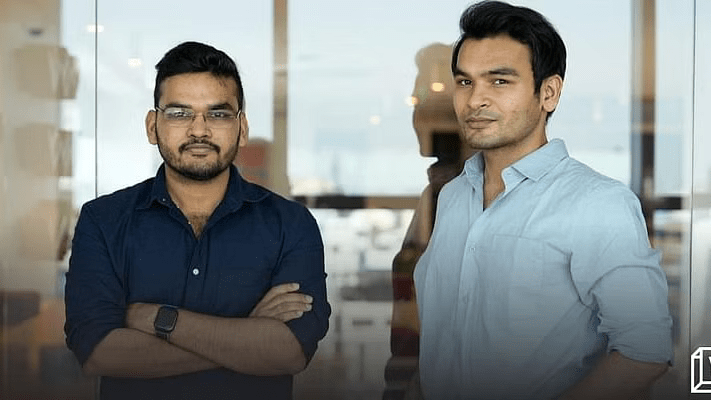 Krafton backs Indian influencer marketing
One Impression, an Indian influencer marketing network with operations in the United States, Europe, Indonesia, and Dubai, has raised $10 million in a funding round that was spearheaded by Krafton, a South Korean gaming company.
A platform akin to Amazon is being developed by the Gurugram-based firm to assist marketers in finding the most appropriate influencers for their marketing campaigns rapidly. It boasts that marketers from FMCG to e-commerce can use the platform's more than 7 million content providers. These producers range from small celebs to Bollywood stars who produce more than 100,000 pieces of content for more than 500 businesses in over 10 languages to micro-creators working from remote villages and tier-2 and tier-3 towns. The platform features producers from a variety of industries, including humour, beauty, fashion, DIY, and influencers within a certain genre.
In an interview with TechCrunch, Apaksh Gupta, co-founder and CEO of One Impression, said, "We assure the correct pricing for every influencer, and as a platform, we ensure that as a brand, you get the best match and the best price for every creator that you deal with.
Gupta and his brother Jivesh founded One Impression in 2018 to provide clients with a variety of influencers who meet their needs. One Impression works directly with content creators, agencies, and agents. In contrast, you won't often find more than one source to choose from when using a creator discovery tool or a traditional influencer marketing agency. The business additionally provides full-stack solutions for discovery, pricing, and payments, as well as compliance, government contracts, delivery, and performance tracking.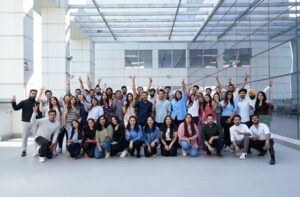 The gap between brands and creators is being closed by us. We're working to make brand and creator partnerships as frictionless, quick, repeatable, and scalable as possible," the executive stated.
One Impression is developing tools for creators to enable them monetise their material, uncover chances for collaboration with other creators, and use automation to simplify finance in addition to assisting brands in connecting with the appropriate influencer. According to Gupta, the business is also developing technologies that will make it simple for producers to reach studios all around India and even secure PR chances.
One Impression currently has Instagram and YouTube enabled on its platform. Over time, it also intends to unlock it for LinkedIn, Moj in India, and TikTok for international markets.
We'll keep integrating new platforms into our platform as they continue to gain importance for various markets, according to Gupta.
One Impression charges content creators commissions, which increase as the creators' relevance to large-scale campaigns increases, and it costs companies a fee for connecting them with influencers. As a result, it is a market that benefits both brands and creators. Additionally, it is developing premium capabilities that will be made available to marketers as a subscription-based model for ongoing revenue.
The all-equity, Krafton-led Series PeerCapital also took part in a financing round. It gave the firm a post-money value of $70 million.
On the question of whether Krafton's investment was strategic, Gupta told TechCrunch that the gaming behemoth was only a financial investor.
"A revolution is about to occur in the creator ecology. It has a tonne of unrealized potential, and One Impression is well-positioned to dominate the influencer market on a worldwide scale. According to Sean Hyunil Sohn, CEO of Krafton India, "One Impression has an ambitious vision for the space, and we are happy to help them on their journey.
In order to expand beyond being a game firm, Krafton has invested over $100 million in a number of Indian startups since 2021. Only months after struggling to resurrect its original PUBG Mobile application, which was also banned by the Indian government in 2020 due to national security concerns, the business has faced the country-wide suspension of its hugely popular gaming title Battlegrounds Mobile India (BGMI).
We at Krafton are dedicated to the Indian market and recognise its enormous potential. Since 2021, we have contributed almost $100 million to a number of Indian businesses. And our investment in One Impression is a step in the direction of enhancing this ecosystem and producing growth prospects," added Sohn.
One Impression, which claims to have built a successful company without marketing, intends to use the additional funding to scale its sales force and construct a marketing team in order to increase its footprint in international markets, starting with Southeast Asia and the UAE. In order to increase its market presence, it also intends to make acquisitions in Dubai. The firm is expected to increase its average revenue rate to $40 million with the aid of the planned expansion.
One Impression raised $1 million from angel investors in 2022, including Lenskart's Peeyush Bansal, People Group's Anupam Mittal, and famous people like Athlete Neeraj Chopra and comedian Zakir Khan, among others.