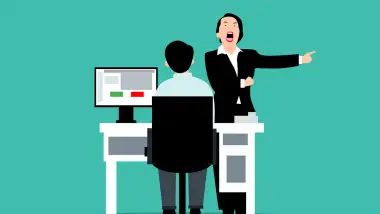 Twitter is on a lay-off spree and then jumped many tech giants with Meta announcing it is going to cut off 13% of its staff, nearly 11,000 employees.
Up to 10,000 employees in "corporate and technology" divisions would be let go by Amazon globally. Numerous other significant companies, such as Uber, Airbnb, Zillow, Coinbase, Lyft, Netflix, Spotify, Peloton, Shopify, Stripe, and Robinhood, have also announced layoffs.
There are other Indian names on the list as well. The edtech industry, which includes Byju's, Unacademy, Vedantu, WhiteHat Jr., etc., reported the most layoffs. The employees of the food delivery service Zomato was also let go. Ola, a ride-hailing company, also announced cutting 1,000 jobs. At least 5,000 Indians lost their employment in October 2022 alone, according to data. According to other figures, nearly 16,000 Indians lost their jobs as a result of start-ups. Meanwhile, estimates suggest that 2,17,100 workers were sacked globally.
The two main justifications most businesses have offered after mass layoffs were announced are that they hired a lot of staff during the COVID-19 pandemic, when people spent most of their time online, as opposed to now, when the boom is beginning to fizzle as people return to their regular lives. Second, as a result of rising inflation, businesses are choosing to cut costs rather than invest in advertising.
Experts speculate that the businesses may be looking to cut costs before the end of their fiscal years. For instance, if a worker is let go now and given six weeks of severance, the first quarter's costs are reduced. Even if employees receive a longer notice period, such as three months, their wages would no longer be recorded at the end of the first quarter.
Next, what?
The tech sector has had a difficult few years, with billions of dollars in worth being erased, significant layoffs, and a general loss of confidence in the sector, yet it still has a chance to succeed. Several experts, however, predict that there will be additional layoffs in the coming months. According to analysts, the industry may potentially reach its lowest point before recovering.
A few businesses might take It easy from here and remedy their prior errors—hiring frenzy during the pandemic, etc.—to enhance its course.