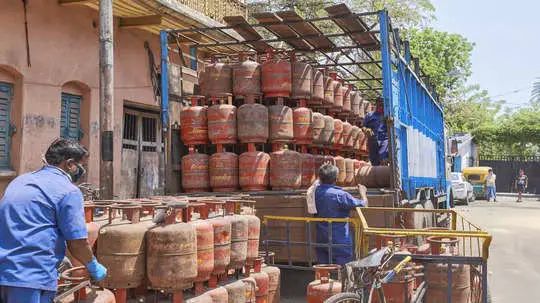 Oil marketing companies on Saturday reduced the cost of a 19 kilogramme commercial LPG cylinder with immediate effect by slashing the price of each unit of cylinder by Rs 25.50.
A 19 kilogramme commercial LPG cylinder will now retail in the national capital for Rs 1,859, down from Rs 1,885.
A commercial LPG cylinder would now cost Rs 1,811.50 in Mumbai, a reduction of Rs 32.5. A 19 kg commercial LPG cylinder in Kolkata will cost Rs 36.5 less, or Rs 1,959, instead. The cost of the 19 kg LPG cylinder in Chennai has decreased by Rs 35.5, and the current price is Rs 2,009.50.
The most recent price cut for commercial LPG cylinders comes one month after the one that took effect on September 1. At that time, OMCs reduced the cost of the 19 kg LPG cylinder by Rs 91.50.
Price of domestic LPG cylinders
Due to no adjustment being published by the OMCs, domestic LPG prices remain unchanged.
On August 1, the cost of a 14.5 kg household LPG cylinder increased by Rs 50 per unit. Prior to this, on May 19, domestic cylinder pricing were altered. It is being offered for sale in Delhi, the nation's capital, at Rs 1,053 per unit. Additionally, it sells for Rs 1,079, Rs 1,052.5, and Rs 1,068.5 in Kolkata, Mumbai, and Chennai, respectively.
Cost of natural gas
In contrast, prices of natural gas, which is used to produce electricity, fertiliser, and CNG to power automobiles, rose sharply by 40% to record highs on Friday in line with a global firming up of energy prices.
According to a directive from the Petroleum Planning and Analysis Cell of the Oil Ministry, the price paid for gas produced from old fields, which accounts for roughly two-thirds of all gas produced in the nation, was increased from the current rate of $6.1 to $8.57 per million British thermal units (PPAC).