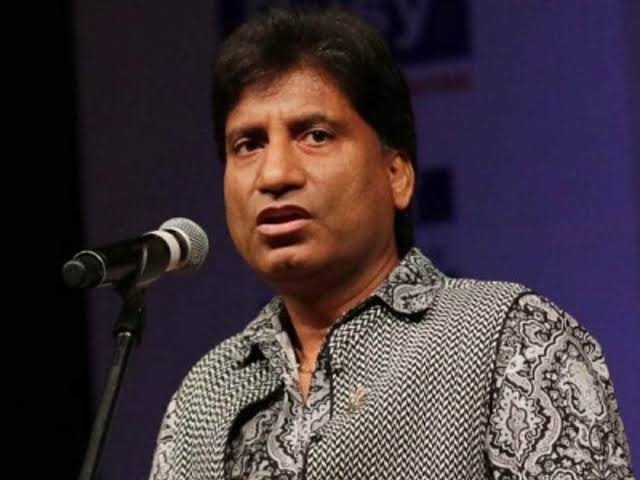 Recently, the privacy of comedian Raju Srivastava, who is battling for his life at the All India Institute of Medical Sciences (AIIMS) in New Delhi, was violated. According to reports, a stranger went into the hospital bedside of the ailing comedian to take a selfie with him.
According to a DNA report, the person who entered Raju's room to take selfies was stopped and questioned by medical authorities. Though the comedian's family is concerned about his safety, the AIIMS has now stationed security personnel outside the comedian's room. Although stable, the comic is still unconscious. The comedic actor is stable but unconscious, according to the comedian's publicist, who earlier told indianexpress.com. His brain is no longer working.
In an interview with IndianExpress.com, Antara, Srivastava's daughter, said that her father is receiving treatment and that they are watching for a change in his condition. "The physicians are treating him, and we are waiting to hear updates from them," she had stated.
Shekhar Suman, an actor and friend of the comedian, updated Srivastava's followers on his condition on Twitter on Sunday. He had stated, "According to Raju's family members, today's report on Raju…his organs are operating regularly. Despite being unconscious, the doctor claims that he is reportedly improving. Mahadev ki kripa. Har Har Mahadev."
Deepu Srivastava, Raju's brother, released a video message on Friday to provide an update on his condition. "He is a fighter and will soon come back winning the battle and will entertain everyone with his comedy," he had remarked.
Raju's family also posted an update on his social media accounts, letting his followers know that the comedian is in critical condition and pleading with them not to believe any health-related rumours.
Raju became well-known after taking part in The Great Indian Laughter Challenge in 2005. In movies like Maine Pyar Kiya, Baazigar, Aamdani Atthani Kharcha Rupaiya, and others, he has also appeared.