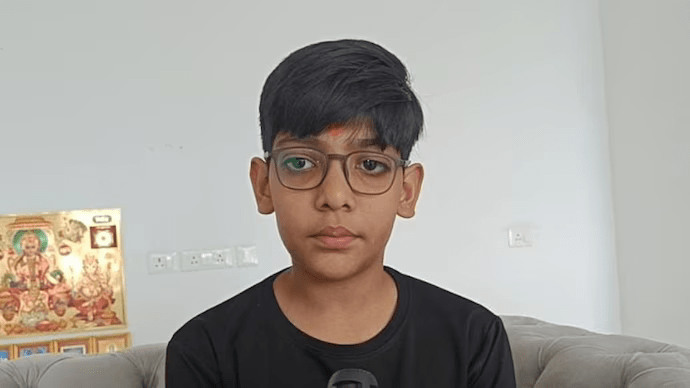 Ayan Gupta, a 10-year-old child from Noida in UP, passed the Class 10 test with a 77% score.
By the Education Desk of India Today: Ayan Gupta, 10, surpassed everyone's expectations by passing the UP Board Class 10 exam with flying colours. A Greater Noida, Uttar Pradesh, resident recently received an astounding 77% on the UP Board exam.
The accomplishment of Ayan has made history and inspired a wave of joy among his loved ones and well-wishers.
Ayan's story of accomplishment is even the more remarkable when you realise the difficulties he faced during the Covid-19 pandemic. Ayan struggled to find the drive to study while classes were out and pupils were forced to stay at home.
He was enrolled in Class 2 at Greater Valley School in Greater Noida at the time. The study materials rapidly became boring for him because he was a talented student who had advanced far beyond his grade level when studying at home.
He soon discovered, though, that he was studying more than just the material covered in second grade and making quick progress in topics he was interested in.
This inspired his family to set up quality tutoring for him at home. Ayan continued on to study the curriculum for upper-level classes up until Classes 7, 8, and 9. He was good in maths but not so good at Hindi.
Ayan's family attempted to enrol him in Class 9 at a CBSE school following the lockdown, but they were unsuccessful due to his age. Ayan was consequently accepted into Class 10 at Bulandshahr's Shivkumar Aggarwal Janta Inter College.