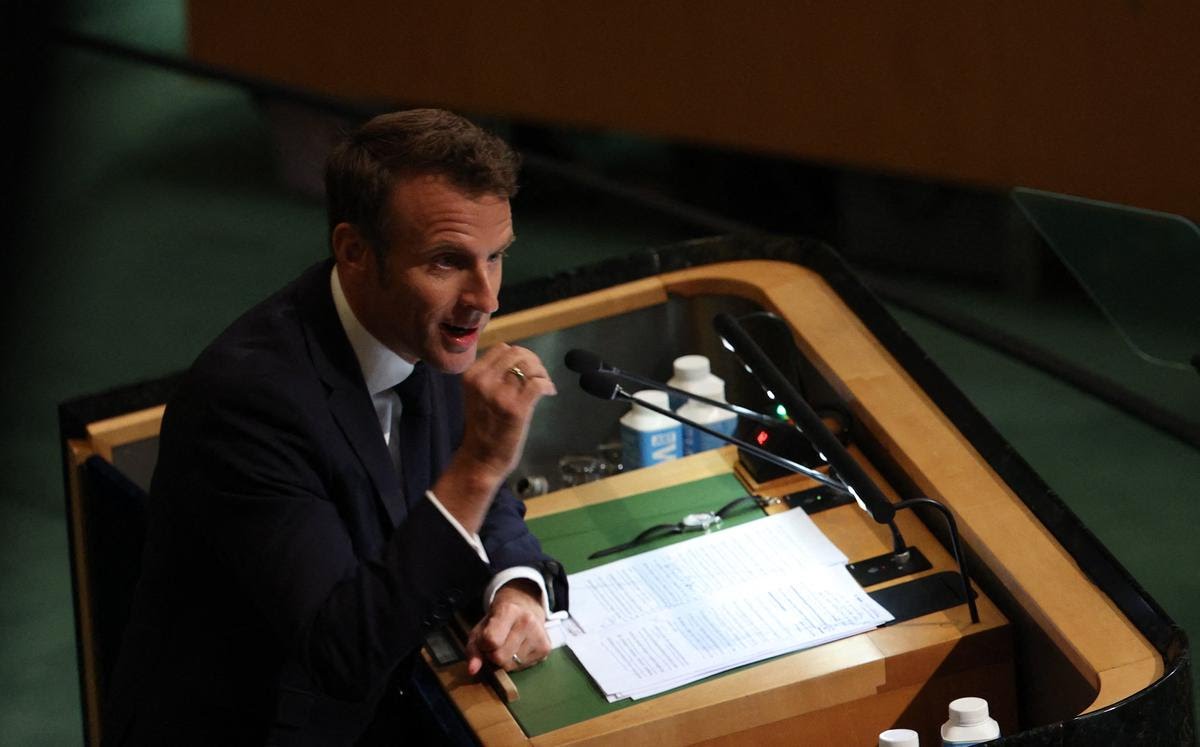 At the UN General Assembly meeting, French President Emmanuel Macron informed international leaders that Prime Minister Narendra Modi was correct in telling Russian President Vladimir Putin that now is not the time for conflict.
When the two met last week outside of the 22nd Shanghai Cooperation Organization summit in Samarkand, Uzbekistan, Mr. Modi informed Mr. Putin that "the modern era is not one of war."
"The Indian prime minister, Narendra Modi, was correct when he emphasised that this is not the time for war. It is not intended to exact revenge on the West or to pit the West against the East. It is now time for all of our sovereign, equal states to work together to address the issues we are facing "On Tuesday, Mr. Macron spoke during the General Debate of the 77th Session of the UN General Assembly.
"This is why it is crucial to create a new agreement between the north and the south that is respectful of food, biodiversity, and education while also being effective. Block thinking is no longer necessary; instead, a coalition of concrete actions must be built to balance legitimate interests and public goods "said he.
Mr. Putin had assured Mr. Modi in Samarkand that he was aware of his "stance on the issue in Ukraine and the worries that you consistently raise."
"We'll make every effort to put a stop to it as quickly as we can. Unfortunately, the opposite side—the Ukrainian leadership—announced that it was giving up on negotiations and said that it wanted to pursue its objectives militarily, or as they say, "on the battlefield." Nevertheless, we'll always let you know what's going on there "Putin had stated.