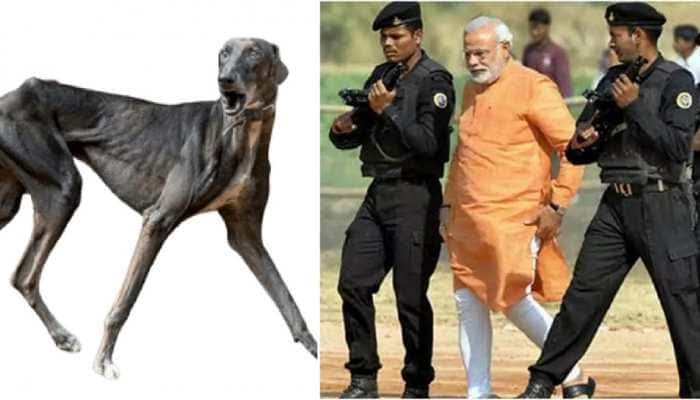 The Prime Minister of a nation is constantly in danger of losing their life. Therefore, extra precautions are taken to ensure the security of the individual in this position. Narendra Modi is the Indian prime minister. Not only in the nation, but also in the entire world, he is one of the most powerful presidents. He has a reputation for taking risky actions. And as a result, his safety is given the highest priority. Modern vehicles and carefully trained bodyguards carrying deadly weapons were among the advanced security measures used to protect the prime leader. However, a new strategy has been developed for Prime Minister Modi's protection now.
Connection with Chhatrapati Shivaji Maharaj
The routine security measures for the Prime Minister will now include one more element. That dog is a Mudhol Hound. From now on, mudhol hound dogs will be a member of the Prime Minister's security system. This Mudhol Hound had displayed exceptional bravery, particularly in the army of Chhatrapati Shivaji Maharaj. These dogs are now prepared to protect Prime Minister Modi.
4 Months of Strict Training
The Special Protection Group, or SPG, of the Prime Minister will now include mudhol hound dogs. These canines will receive four months of extremely rigorous training for this. Usually, mudhol hound dogs are quite tall. These canines have a long, tall body and are incredibly nimble. Due to their stronger immune systems, these dogs experience less fatigue and illness.
Mudhol Hound Dog Characteristics
A Mudhol dog has an extremely keen eye. Because of their acute eyesight, they are also known as sight hounds. They have a high sense of smell compared to other dogs. They are capable of operating in any weather.
Mudhol Hounds have excelled in the DRDO, state police force, paramilitary, and air force.
Mudhol hounds are used in Karnataka to patrol tiger reserves to preserve the animals.
Chhatrapati Shivaji Maharaj's army also had mudhol dogs in it. They will now be given the added duty of the Prime Minister's security.