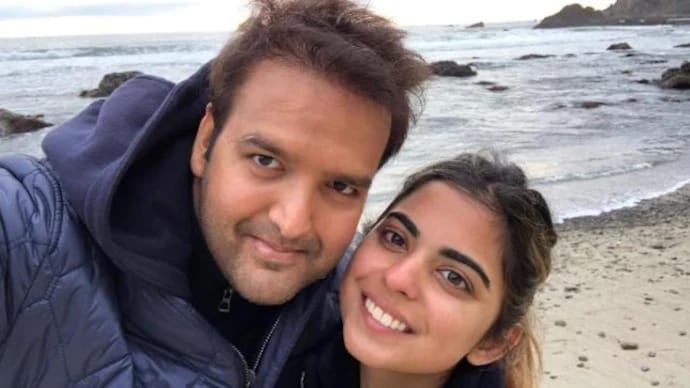 The twins, a boy and a girl, were born to billionaire Mukesh Ambani's daughter Isha and son-in-law Anand Piramal, the family announced on Sunday.
Aadiya and Krishna are the names given to them.
In a statement to the media, the family said, "We are thrilled to share that our children Isha and Anand were blessed by the Almighty with twins on November 19, 2022.
The statement did not specify where the children were born, but according to sources, it was in the US.
They were also blessed with a boy and a girl, according to the statement. It continued, "Isha and the babies, baby girl Aadiya and baby boy Krishna are doing well."
Akash and Isha, twins who are 31 years old, and Anant, a son, are Ambani's three children (27 years). On December 12, 2018, Isha wed Anand, the son of Ajay and Swati Piramal of the Piramal Group.
Both have known each other since they were young children, and their families are close.
Akash wed Shloka Mehta, a childhood friend and the daughter of jeweller Russell Mehta and Mona Mehta. The couple welcomed Prithvi Akash Ambani into the world in December of last year.
It's rumoured that Anant will soon wed Radhika Merchant, the daughter of Encore Healthcare CEO Viren Merchant.
All three of Ambani's children work for his oil-to-telecom-to-retail company. Isha is active in the retail venture while Akash oversees the telecom firm. In charge of the new energy vertical is Anant.
Ivy League grads Isha and Anand both graduated. Isha graduated from Stanford University, whereas Anand pursued his MBA at Harvard.
Anand serves as executive director of the Piramal Group, an international conglomerate of businesses.