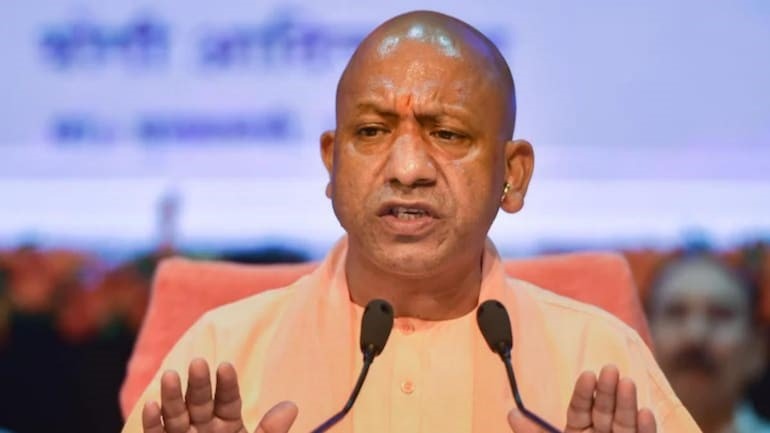 Cleaning has traditionally been viewed as household chores or tasks performed by dedicated sanitation workers. But now it will be part of the daily routine of the students to clean their own classroom, toilet and school in the government school.
Now schools will become clean with collective efforts in UP. Basic education department is going to move ahead on the path shown by CM Yogi. From Monday, the My School-Clean School campaign is being started.
In Uttar Pradesh, a public campaign will be running in the schools of the Basic Education Council. Taking inspiration from the Japanese school cleaning exercise 'Gakko Soji', the Basic Education Department of UP is launching an intensive 'My School-Clean School' campaign from Monday , where children along with teachers will also contribute in making their schools clean. 20 teams of education department officials will visit primary schools (20 One team each in schools). The department has organized an orientation of 60 officers on cleanliness in schools last week. Videos of Japan School Model have been released in this regard, in which children are busy cleaning their classrooms.
Chief Minister Yogi Adityanath had said in a function organized at Lok Bhavan on the occasion of Teachers' Day that pictures of children sweeping the school in a negative way are viral on the internet media but he do not see any negativity in it.
CM Yogi also said that It is not wrong to clean your school, teachers should also contribute in this. No work should be considered menial or inappropriate. School will become clean with collective efforts. The Basic Education Department is going to move forward on the path shown by the CM. From Monday, the My School-Clean School campaign is being started. It is directed that it should be made a public campaign.
Director General School Education Vijay Kiran Anand has written in an order sent to the Basic Education Officers that from September 19, a positive initiative to implement the very ambitious program 'Mera Vidyalaya-Swachh Vidyalaya' is going to start under your leadership. Presentations and some films based on Japan school model are also being sent to the districts for the convenience of the team.
Director General of School Education, Vijay Kiran Anand said, "Though it is not a government mandate, but it is a step that aims to inculcate a sense of discipline, responsibility and care of public places, to help students learn about life skills. Understanding is encouraged. Inculcating cleanliness and hygiene behavior in children as part of their learning process, as an individual responsibility, and through group work.
Mera Vidyalaya Swachh Vidyalaya Group has been formed for the success of the campaign, it is directed that during the cleanliness, good photographs should be shared on this group. The cleanliness program in the school should be implemented on the basis of participatory principles according to the fixed date and time. The media should also be linked to the positive aspects of the campaign. Detailed guidelines have been issued for class wise grouping of students, connecting the society and other rules and instructions.
Young students as first graders will keep their classrooms clean and maintained. Rajeev Gupta, an officer at Samagra Shiksha Project said, "The cleaning practice will be similar to what is done in primary schools in Japan. In many anime series like 'From Up on Poppy Hill', Japanese students clean their school."