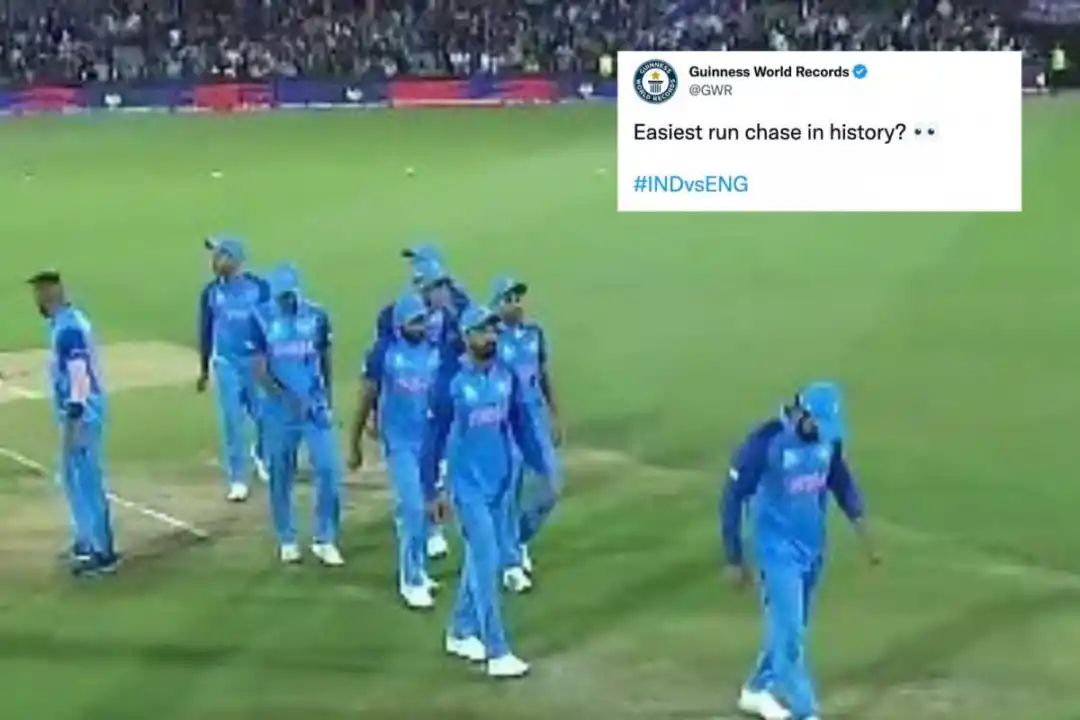 India suffered a devastating 10-wicket loss to England in the second T20 World Cup semifinal. The team has already been eliminated from the World Cup, and on November 13th, England and Pakistan will play in the championship game. Jos Butler and Alex Hales, the opening pair for England, destroyed the Indian bowlers as they raced to 169 runs in just 16 overs.
While users on Twitter enjoyed compiling memes about the topic, a few major corporations also used their official social media accounts to support team India.
The largest online clothing retailer in India, Myntra, posted a picture of what they claimed to be KL Rahul's t-shirt. On the t-shirt it said, "Out of this world." When KL Rahul hit 5 runs in 5 balls and was dismissed in the second over, this was introduced. However, a lot of fans objected to this belittling of an Indian player and came forward to stand in his defence.
Also, Guinness World Records took to their official twitter handle and wrote, "Easiest run chase in history?"
Careem Pakistan was also one of those who trolled India.
India had made a promising start, but the crushing loss put Cricket Twitter into a tailspin. It was game over on Indian cricket Twitter as Pakistani fans, whose squad staged a miraculous comeback during the competition, cheered on their team with pleasure. Memes express grief for the loss.
This also dashes hopes of an India vs. Pakistan T20 World Cup final. Pakistan finally made it to the T20 World Cup finals after a 13-year wait after losing in the 2022 edition. Early on, the elimination sirens were sounding, but Babar Azam's team later displayed incredible tenacity and spirit. Three consecutive wins later and a shocking victory of Netherlands over South Africa paved the way for the Green Army to march to the semi-final on Wednesday.