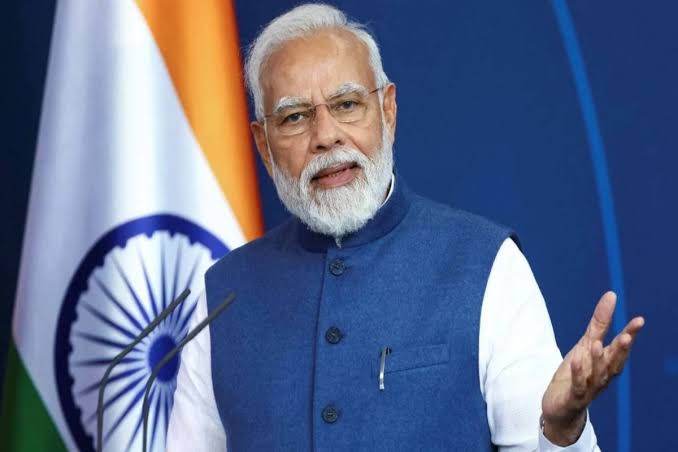 Gujarat today for the overwhelming, unprecedented support received in the assembly elections, expressing his gratitude for the "humbled by your confidence and faith in us." Speaking at the party headquarters in Delhi, Prime Minister Modi, whose popularity personally and contribution to the victory is thought to have been the largest, poked fun of his involvement in the outcome.
Bhupendra (Chief Minister Bhupendra Patel) will break Narendra's record, and for that Narendra will work tirelessly and with all his heart and mind, he said. "I had said during the campaign in Gujarat that this time that Narendra Modi's record (of 127 seats in 2002) has to be broken," he said. That "resonated with the people," he continued.
The Chief Minister's Individual accomplishment was also mentioned. The Prime Minister remarked that Bhupendra-bhai Patel's victory today was "phenomenal" and that winning an Assembly seat by over 2 lakh votes was "something that does not even happen to most in Lok Sabha seats."
As the state's chief minister, Mr. Patel will remain in that position. On Monday, he will take his oath.
After party chief JP Nadda attacked Arvind Kejriwal's Aam Aadmi Party with no holds barred, PM Modi's tone was kinder. A vague allusion to "exploiting the fault lines" was made.
The nation's citizens are keeping an eye on and are aware of those political parties that today attempt to take advantage of the fault lines and present new challenges to India from within in order to advance their own political interests, according to PM Modi.
However, he continued, "there is one thing that unites us all: our homeland, and we in the BJP work purely for the welfare of the motherland. Today, BJP is the first option of most people in India. They may find many things to exploit and divide the people.
He also cautioned the party members against "false news and lies," but did not name anyone.
Be prepared, he said, "and the way you will achieve it is by being patient and increasing your sehen-shakti (forbearance)." He said, "I will be targeted and you all will also be targeted. He even mentioned the 2002 post-Godhra riots in this context. "After 2002, there has not been any aspect of my life that has not been shredded," he said.